Re: Official Indy DVD Thread
---
My ratings for IWA-DS Carnage Cup 5 (2009) contains spoilers on who advances, so if anyone plans on seeing this tournament (I highly recommend it), then don't read on.

Let me start off by saying this show had the worst ring announcer I have ever heard. This dude made Justin Roberts sound like Howard Finkle. Very distracting and annoying.

IWA Deep South September 26, 2009 "Carnage Cup V" - Calera, AL

1. Barbed Wire & Carpet Strips House Of Pain Death Match: SeXXXy Eddy vs. Drake Younger
*1/2
Unfortunately it was very clear who was going to win as Drake Younger pretty much took all the big bumps. Still a decent match.

2. Exorcist Death Match: Thumbtack Jack vs. Scotty Vortekz
**1/2

3. X Marks The Spot Death Match: Danny Havoc vs. Christian Faith
**1/4

4. Home Run Derby Death Match: Nick Gage vs. Insane Lane vs. FreakShow
**3/4

5. Shaun Tempers vs. Jacob Ashworth (non-tournament)
*

6. Razor Wire Board, Light Tube Cabin Death Match: Mike Levy vs. Maniac Mike (non-tournament)
*1/2
Mike Levy is absolutely terrible. And I never heard of Maniac Mike, pretty boring match until Mike Levy throws Maniac Mike into a huge bundle of lighttubes. I'm wondering why there was a non-tournament deathmatch in a deathmatch tournament though.

7. Taipei Fist, Barefoot Thumbtack Death Match: SeXXXy Eddy vs. Danny Havoc
**

8. Ultraviolent Boards & Cinderblocks Death Match: Thumbtack Jack vs. Nick Gage
***

9. Chrisjen Hayme vs. Chip Day vs. Slim J vs. Vincent Nothing (non-tournament)
**1/2

10. Double Hell, Fish Hooks, Light Tube Bundles & Light Tube Table Death Match: Sexxxy Eddy vs. Thumbtack Jack
***

Great tournament from IWA Deep South. Most deathmatch tournaments are really hit and miss. Luckily this one had some great names instead of alot of IWA MS KOTDM tourneys where alot of backyarders are booked.
One of the best DM tournaments I've seen, so I would definitely recommend it to others who like this type of wrestling.
---
Regularly Beating Up James Ellsworth
Join Date: Feb 2010
Location: With my dark passenger.
Posts: 3,209
Points: 0
Re: Official Indy DVD Thread
---
The Rock praising Steen on twitter is fucking awesome. First Roode , now Steen. Awesome stuff from Rocky.
---
Re: Official Indy DVD Thread
---
Nigel has achieved just over $2000 in the hour since I donated some cash.

That's amazing.
Regularly Beating Up James Ellsworth
Join Date: Feb 2010
Location: With my dark passenger.
Posts: 3,209
Points: 0
Re: Official Indy DVD Thread
---
It was just over $4000 last time I checked like twenty minutes ago . Excellent stuff .
---
Re: Official Indy DVD Thread
---
That's bloody awesome news. Nigel is the fucking man.

Also, Rocky praising Steens work on twitter made my day. The Rock gets way too much shit on this forum, the man obviously cares about the business if he's keeping an eye on talent like Steen and Roode.
Hunter of Invisible Game
Join Date: Jul 2006
Location: highway jammed with broken heroes on a last chance power drive
Posts: 37,904
Points: 15,751
Re: Official Indy DVD Thread
---
I've already spent enough money this week unfortunately otherwise i'd kick a few bucks his way. Sounds like an interesting project if it ever sees the light of day.
---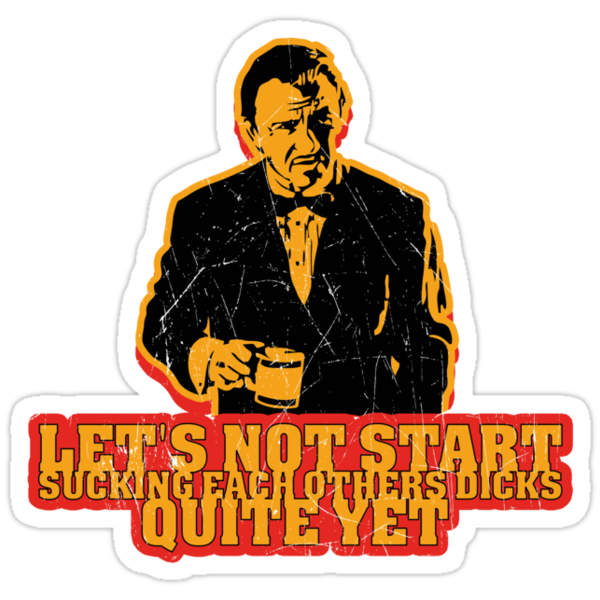 Moron
Join Date: May 2009
Location: Planet USA
Posts: 8,283
Points: 0
Re: Official Indy DVD Thread
---
Just got finished watching CZW 13th anniversary show from last month. What a piece of shit. If you watched the great show known as Cage of Death 13 from the ECW arena then don't even bother with this abomination. First of all it takes place in a skating rink that is one of the all time saddest venues for any top 5 US indy promotion major shows I've ever seen. On top of that there's really nothing special or worth your time in any way on this card. Just one ultra violent match on the entire card and it wasn't even really that violent compared to some of the gruesome stuff they've been on a role with as of late. So if your a true hardcore CZW fan I don't even know how you can defend them on this one. The main event is Scotty Vortex who is now the CZW "world" champion who looks like a wannabe CM Punk. He took on some guy I've never heard of who makes Colin Delaney look like a body builder and he was greener than puke in the ring. The tiny crowd they had wasn't having any of the main event either chanting the usual stupid north east indy smark bullshit. I think I heard a John Cena chant in the main event or something and there was no Cena moves done at all. Just bored crowd being pissed off and exhausted.

Oh yeah I almost that UWF got a match with their own guys and story lines on the card. At this rate CZW will be UWF soon.
---
Last edited by ViolenceIsGolden; 03-08-2012 at

07:32 PM

.
Re: Official Indy DVD Thread
---
Quote:
- Big Van Vader will face Necro Butcher in a first-ever matchup at WrestleReunion's Toronto debut. The match will be part of the April 14th PWS card taking place at the event. The following are also booked for the show:
Pipers Pit and Strong/Liger are also booked.
Necro's beard is grey now too, apparently.
Oh my word.
Moron
Join Date: Nov 2009
Location: WHERE THE BUFFALO ROAM
Posts: 15,930
Points: 240
Re: Official Indy DVD Thread
---
Fucking hell!
Re: Official Indy DVD Thread
---
Dragon Gate UK: UK Invasion III
Akira Tozawa vs Dragon Kid
**3/4
Gamma vs Naoki Tanizaki
***1/2
CIMA, Naruki Doi & BxB Hulk vs Mark Haskins, Marty Scurll & Lion Kid
***1/2
Susumu Yokosuka vs Masato Yoshino
***
SHINGO vs PAC
***1/2
Posting Rules

You may not post new threads

You may not post replies

You may not post attachments

You may not edit your posts

---

HTML code is Off

---