Heel Turn on James Ellsworth
Join Date: Jun 2011
Location: @MATTHARDYBRAND.COM
Posts: 2,297
Points: 112
Re: Official Indy DVD Thread
---
I can't wait to see what Gabe has lined up for Generico, so many possibilities so many great matches so little time. EVOLVE 11 is gonna be epic, I may have to catch a ride to Toronto lol.
---


I
for Matt Hardy (A Matt Hardy guy since '99):
https://twitter.com/MATTHARDYBRAND
WWE-TNA-DragonGate-Toryumon-FMW-MPro-AAA-LU-WCW-ECW
---
Last edited by Matt_Yoda; 03-02-2012 at

11:55 AM

.
Moron
Join Date: Nov 2009
Location: WHERE THE BUFFALO ROAM
Posts: 15,930
Points: 240
Re: Official Indy DVD Thread
---
Low Ki vs. Bobby Fish is signed for EVOLVE 11, and El Generico is confirmed for the same show. Awesome news.
Re: Official Indy DVD Thread
---
Has anyone seen this deal? If you're a ringside member, it's only $94.50!
I've only seen a few episodes and own none of the dvds, so I'm considering this. As a ringside member, I can watch the first 35 eps from the "exclusive" section, but having to watch it on my comp, doesn't compare to owning all the best momenets and watching it anywhere that plays dvds.
So, does anybody think it's worth it for a ROH fan who hasn't seen much of ROH on HD Net? The free shipping really sweetens the deal, that's like saving over $20 with ROH's high shipping prices.
I checked out the dvds and did the math, it's 109 matches. That's so much quantity, and from the match listings, looks like a lot of quality as well.
Does anyone have any idea how long the deal will last? It's in their dvd combo's section, and most of the sets look like they are there to stay, but then again none of the other deals are this good of a price.
Tag Teaming With James Ellsworth
Join Date: Jun 2011
Location: commentary booth shaped like a couch
Posts: 1,263
Points: 838
Re: Official Indy DVD Thread
---
Honestly? You're probably better off picking up 1-4 in another sale & saving yourself a shedload of time & money.
---
Re: Official Indy DVD Thread
---
Highspots Monthly DVD Sampler Pack

Enjoy 10 great wrestling DVD's for the low price of $29.99! And even better, every month you will get 10 new titles to select from!

*Please note that the 10 titles each month have already been selected and no substitutions will be made**

This month you will receive the following titles (click link for more information on each)

Dragon Gate USA: Chasing the Dragon
UWF Hardcore War
WSU Breaking Barriers 2
Breakfast in Bed with Stacy Carter
ECW FanCam Worchester, MA (7-10-98)
Best of War Games
PWG Fear of a Black Planet
The Feud: Magnum vs. Nikita
NWA 55th Anniversary
MLW Reloaded (1-9-04)
---
Heel Turn on James Ellsworth
Join Date: Jun 2011
Location: @MATTHARDYBRAND.COM
Posts: 2,297
Points: 112
Re: Official Indy DVD Thread
---
Quote:
Low Ki vs. Bobby Fish is signed for EVOLVE 11, and El Generico is confirmed for the same show. Awesome news.
Damn you for taking my money Gabe lol, sucks ass that my boy Fishville is going to job again but at least he's being put in a prominent match with Ki and I know that they're going to tear the house down in Toronto. Smart to save up announcing Generico's opponent, this may already beat EVOLVE 9 at the rate they're going.
---


I
for Matt Hardy (A Matt Hardy guy since '99):
https://twitter.com/MATTHARDYBRAND
WWE-TNA-DragonGate-Toryumon-FMW-MPro-AAA-LU-WCW-ECW
Re: Official Indy DVD Thread
---
Nobody best post any spoilers for 16 Carat until the DVDs come out because I want to watch them unspoiled so post the results in the 16 Carat thread and use spoiler tags if you bring any of the results up or any matches that happen on Night 2 and 3 because that'll give away spoilers too. THANKS
Hunter of Invisible Game
Join Date: Jul 2006
Location: highway jammed with broken heroes on a last chance power drive
Posts: 37,904
Points: 15,751
Re: Official Indy DVD Thread
---
Or else Seabs will kill you.
---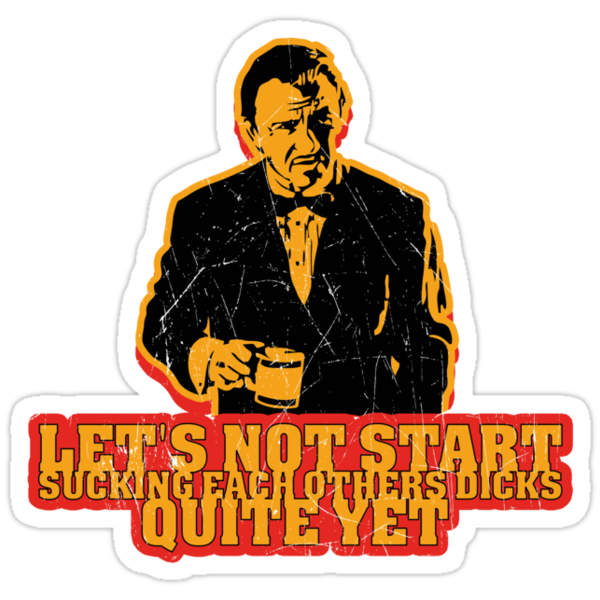 Re: Official Indy DVD Thread
---
Evolve 9




Eric Ryan (0-0) vs. Bobby Beverly (0-0)

This was really bad for the few minutes they got before Steen came to the ring and beat them both up. Maybe these guys can work a different style better but when it comes to working thr style that Evolve wants them to they were terrible. Their stiff strikes weren't stiff and the big moves weren't impressive either. I'll give them the benefit of the doubt before I say they suck because nobody knew who they were and neither guy had a chance to get over as both were portrayed as faces.
1/2*

Steen's promo wasn't anything all that special. He was a big deal at the time and him showing up here was kind of cool with the angle he was working for ROH. His whole, "I'm going to destroy Evolve" idea seemed pretty forced.



Super Smash Brothers (0-1) vs. Facade and Gory (0-0)

A fun spot match. Nothing all that memorable or particularly great but they didn't really botch anything so that's a plus.
**1/4


Sugar Dunkerton (0-0) vs. Silas Young (2-1)

It was good to finally see a match where there was a clear heel and face. I don't really know why but Silas Young just came out acting like a huge asshole and trash talked Sugar a lot because he's a Chikara guy and, according to Young, "a joke." I thought Silas played his role really well actually as his trash talking hit close to home and he got to the point where you just wanted to see him get his ass kicked. Dunkerton did a decent job but didn't display all his anger until the match was almost over. We got that point where we saw that Sugar Dunkerton was adapting though as he straight up bitch slapped Young and let out a "fuck you!" which was good to see. This was a pretty decent match actually as they hit a couple of nice looking moves and told a pretty good story.
**3/4


Pinkie Sanchez (0-0) vs. Lince Dorado (0-0)

Pinkie was awesome as when he was outside the ring he appeared to make a huge mess of Green Lantern Fan's table. The match was really weird because the crowd was behind Pinkie and he started the match working a heel but as the match wore on he appeared to start working as a face since the crowd was behind him. So got to see a Pinkie control segment and then he was the one that did the comeback segment. He worked the leg a lot and Lince didn't sell it. Not a very good match at all. Just very weird.
*


The Scene (0-0) vs.Up in Smoke (4-0)

Fun match. Some good back and forth stuff with some innovative moves. Nothing that I would call ground breaking but everything looked good. They worked in a quick control segment but the control to hot tag just seemed rush and more of a chance for everyone to take a quick breather. Not really sure why Cheech turned on Cloudy after the match. I guess he just couldn't deal with having at least 2 more wins than everyone else instead of 3.
**1/2


Unsanctioned Match:
Bobby Fish vs. Jon Davis vs. Kevin Steen

Everyone was very angry and every hit each other very hard. I really liked this one and it's given me some more faith in Jon Davis. He looked like a total badass in this match and held his own with two guys who I think are awesome. They kept a really fast pace and Steen did a great job showing his character in this one. When you go from laughing at Steen one second to grimacing at the super stiff strikes you know you're watching an entertaining match. That's probably the best word I have to describe the match, entertaining. It wasn't very long but it kept my attention the whole time and I was never bored. Good stuff.
***


John Silver (0-0) vs. Tony Nese (0-2)

This was tough to sit through. It's another example of where they give neither guy anything to work with. The fans have no idea who Silver is and he has to walk to the ring with generic music and the style they work doesn't give him a chance to show some personality, if he even has any. At least Nese had some fan support but the crowd was still really dead for this. They did some crazy moves at the end that got the crowd back into the match and it also made me a little more interested in it as well. Even so they then sold the moves terribly and Silver did has best to be like Davey Richards. It was terrible, he took a big bump, stayed down for like 30 seconds, kicked out at 2, and then just jumped up and went crazy like nothing even happened. The moves were cool and everything but the best way I could put it is that this match defines what indy wrestling is becoming and I really don't like it. Again though, cool moves.
*1/4


Dave Finlay (0-0) vs. Sami Callihan (3-1)

This was incredible. Probably as close as you can get to a legit brawl in a wrestling ring. They just beat the shit out of each other and the stiffness was on a level that you rarely see. What made me love this so much was that both guys had awesome characters in the match and they didn't just beat the shit out each other (but there was a lot of that). Finlay is a bully that doesn't take shit from anyone. Sami tried early to stand toe to toe with him but that didn't work very well for him at all. I really found myself pulling for Sami as he took such an ass kicking but just refused to give up. And when Sami got his shots in they were fucking brutal. This was well worked and if Finaly wasn't Finaly I think the crowd would have been totally behind Sami.

In between all the striking there was some great leg work from Finaly and I have to say that Sami sold it really well too (probably under threat from Finlay). I think what I loved about the match was that you knew Sami didn't have a chance within the first few minutes of the match but they went on to have a long match where you thought Finaly was going to have to kill Sami to win. There were a few brief moment where it looked like Sami had a fighting chance but they were short lived and Finaly always put them to rest.

This was great. Finlay looked like the biggest badass in the ring and Sami looked the toughest guy in the world for taking all of that. Sami gave an incredible performance and did everything he could to make this a great match, I don't think there are that many guys that would take a beating like that. Finaly also took a huge beating as well. Either he had some great selling in his interview or he was chopped so hard in the chest he was losing his voice. Neither would surprise me. This is right up there with the best matches I've seen Evolve put on. It didn't top Danielson/Fish but I don't think there's anything
else that I can safely put ahead of this match.
****1/4


Chuck Taylor (5-3) vs. Johnny Gargano (6-2)

These was great. They really played off the fact that both guys knew each so well as there were a ton of counters to signature moves and both guys stole each other's signature moves. I thought they would go into the match with Gargano playing a heel with Larry Dallas in his corner but that theory was thrown out the window right away when Gargano promptly fired Dallas and wrestled the match as a face like Taylor. I didn't think I would like the idea but it ended up working really well for this match as they worked it the best way possible.

We didn't get any lengthy period where one guy controlled the match but I was fine with that since the whole match was about how they were equals and knew each other so well. When the match ended you were left with the feeling that it really could have gone either way. Great match, not quite in the level as the last match but not far behind. Certainly near the top of the list when it comes to Evolve's best matches.
****




The two main events delivered but there were a few matches that just weren't good at all on the undercard. The quality of the main events alone probably makes this one of the stronger Evolve card. Certainly a step up from some of the previous shows they had been putting on.
Moron
Join Date: Nov 2009
Location: WHERE THE BUFFALO ROAM
Posts: 15,930
Points: 240
Re: Official Indy DVD Thread
---
From Insider:
Quote:
Last night at Absolute Intense Wrestling's "Gauntlet For The Gold 7" in Cleveland,Ohio Johnny Gargano entered the 30 man over the top rope Gauntlet match as the mystery 30th entrant.

Gargano went on to win the match eliminating Tim Donst,the crowd erupted with "welcome back" chants and Gargano did snow angels in the ring to celebrate his return to the wrestling.

Gargano had been out injured since EVOLVE 10, where he suffered a back injury facing Ricochet.
Great fucking news, this means he'll be defending the DGUSA title at least once in Miami, and he'll be wrestling at EVOLVE 11. Welcome back, Johnny!
Posting Rules

You may not post new threads

You may not post replies

You may not post attachments

You may not edit your posts

---

HTML code is Off

---