Wheelman for James Ellsworth
Join Date: Jan 2007
Location: Some Where in america
Posts: 853
Points: 0
Re: Official Indy DVD Thread
---
Yeah. It was just because I was high.
---
Quote:
Originally Posted by
WutChagoNAdoBrothA
View Post
They better have a fucking ***** match to end with.
Fucking music , dancing , and 360 piledrivers , Maryse sex scene , 450s through tables , shoot star press drop kicks , Rock comes back , Austin comes back

It better be epic
Quote:
YEAH THAT FAKE LESNAR DON'T WANT NOTHING OF TRIPLE H HE'S REAL HE LIFTS WEIGHTS AND BREAKS INTO PEOPLE'S HOUSES LESNAR JUST A BITCH THAT WON SCRIPTED UFC FIGHTS HE CAN'T PLAY THE GAME.
http://i104.photobucket.com/albums/m...bestsigeva.jpg
Moron
Join Date: Apr 2008
Posts: 4,257
Points: 0
Re: Official Indy DVD Thread
---
Nope. I recall pretty well that the month before Joey Ryan had an awful 5 hour match with Chris Hero, only to redeem himself the next month in a four star tag match with the Young Bucks the next month.
Hunter of Invisible Game
Join Date: Jul 2006
Location: highway jammed with broken heroes on a last chance power drive
Posts: 37,904
Points: 15,751
Re: Official Indy DVD Thread
---
Alright, I have seen that match then.
---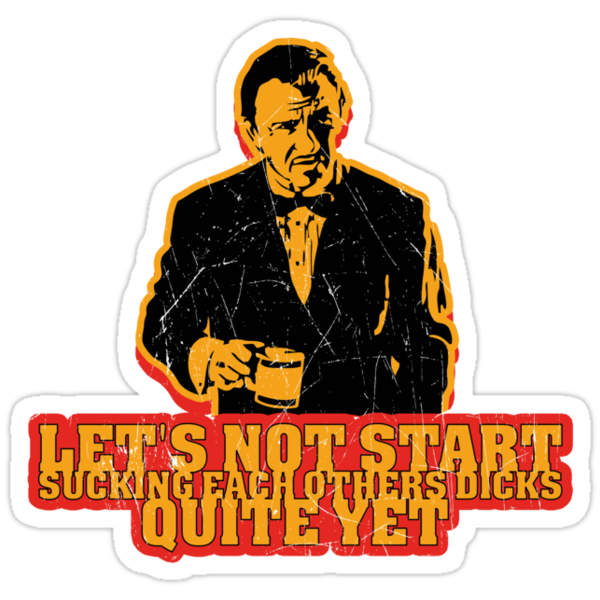 Re: Official Indy DVD Thread
---
Quote:
Originally Posted by
crooked_reflection
View Post
Josh Raymond and Christian Able both made their return to wrestling last night at AAW. They didn't wrestle a match but they stated they had signed new contracts and challenged the Irish Airborne to a tag team title match at the next show.
Best wrestling news I've heard in ages!

I haven't cared about Strong at all this year. He just fucking sucks the life out of everything as a heel. Can't think of one Strong performance from this year that I've really enjoyed, maybe even liked.
Re: Official Indy DVD Thread
---
Strong vs Briscoe

Strong vs El Generico

Strong vs Edwards

String & Elgin vs American Wolves


He ha sprobably been one of the most solid guys around when it comes to putting on good matches.

Strong vs Richards
---
Official Puroresu DVD Thoughts + Buyers Guide!
http://www.puroresu.tv/forums/topic/879-official-puroresu-dvd-thoughts-buyers-guide/
Re: Official Indy DVD Thread
---
Gotta agree with jawbreaker that his performance against Eddy was rather great, especially in the second fall, thats the one time I've seen him this year and he came off as a bad ass. Shame the rest of the match was pretty unmemorable.
Re: Official Indy DVD Thread
---
LOL Jawbreaker thinks that somebody's look doesn't matter in wrestling and that Roderick Strong is a great character actor? Unbelievable.
Quote:
Strong is fucking great. Everything you blame him for, what about Edwards?, I'll recognise every flaw about Roddy, but if you think EE is good and Strong bad, you are crazy.
Edwards has an awesome "everybody's best friend" personality and has visibly grown as a promo and an in-ring worker, over the past two years. You can see that he's going to continue moving forwards. Yes, there are similarities to Strong in a lot of ways, no doubt, but he's been on much better form of late and there's more reason to keep an eye on him.
Quote:
Worst part of that match is that that's the best they could do editing it. I wonder what the mistakes were that made Shelton apologize to the crowd, they had to be terrible for them to cut them out.
They fucked up a string of different moves as well as the finish. Haas and Benjamin were visibly pissed off with themselves.
The match actually got to the point where I wanted the ref to take them all out of the ring, before someone got badly hurt. I can't image what the edited stuff was like. Bizarre show all round.
---
---
Last edited by SHIRLEY; 10-02-2011 at

08:07 AM

.
Making James Ellsworth GET MY BAGS
Join Date: Jun 2006
Location: Melbourne, Australia
Posts: 4,185
Points: 243
Re: Official Indy DVD Thread
---
Just finished the 2nd YouShoot with Honky Tonk Man. Nothing special or ground breaking. Seen better and seen worse. Wouldn't rush to buy it.
Regularly Beating Up James Ellsworth
Join Date: May 2009
Location: Halifax, NS
Posts: 3,280
Points: 49
Re: Official Indy DVD Thread
---
my god, how can you be an ROH fan and still think that "look" matters? the world title belt is on a guy who is 5'7. actions are infinitely more important than appearance in a good wrestling promotion.

and it's really not hard to believe that Strong is a great character actor if you just watch the fucking shows without your preconceptions, but of course that would involve thinking for yourself. I'm telling you what I've observed from paying attention to the shows and you're just dismissing it. I've explained where Strong has done great character work this year and you just went "LOL he actually thinks that".

troll better.
---
Quote:
This is the other wrestling section. It's still fake to us.
Re: Official Indy DVD Thread
---
New store is up and open, new forums will be up later in the week.
---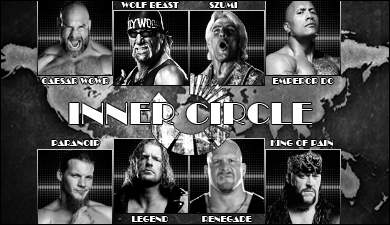 Posting Rules

You may not post new threads

You may not post replies

You may not post attachments

You may not edit your posts

---

HTML code is Off

---