Re: Official Indy DVD Thread
---
Haha, I was just about to post that. Yeah, Gabe sure does like to hype things up.
---
Official Puroresu DVD Thoughts + Buyers Guide!
http://www.puroresu.tv/forums/topic/879-official-puroresu-dvd-thoughts-buyers-guide/
Re: Official Indy DVD Thread
---
Gabe shills everything.

Not everything is the most special thing the world has ever seen, but he sure as hell makes it seem that way.

The sort of fans he is targeting are not stupid, they will read that and think "wtf?"
---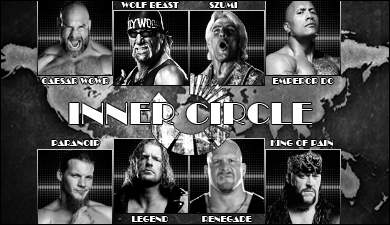 Craziness. Insanity. Stupidity
Join Date: Aug 2003
Location: In my own little world
Posts: 21,962
Points: 5,478
Re: Official Indy DVD Thread
---
C&P job from another forum...
Finlay Vs Callihan
BAM! That's the sound of Finlay smashing Sami's face in the moment the bell rings. Awesome start, but can it keep up the awesomeness?
Fucking indy crowds; just like in TNA (glorified Indy and you all know it!
), the fans are kinda stupid, as evident by chanting "you still got it" at Finlay when all he's done it apply a fucking headlock. Plus it insinuates that Finlay somehow "lost it" at some point, and that's fucking bullshit too.
Callihan isn't pleased that Finlay is taking him to school, so he shoves the Irish veteran. So Finlay boots him to the mat, then kicks the shit out of him , picks him up and lariats the ever loving shit out of him. Sami, meet Finlay. He's the guy kicking the shit out of you
.
Callihan takes a further beating, and must have been knocked loopy cos he tries to shoves Finlay AGAIN. And gets fucking headbutted. And stretched out on the mat. He gets up and backs away before going back to trying to take out Finlay, who just tells him to bring it on as he takes everything Callihan tries to throw at him before hugging him. Or trying to kill him. I forget. One of those options doesn't sound right though...
After dishing out some punishment, Finlay decides to be a dick and shoves Callihan, seeing if he can make him angry, and maybe get a challenge out of him. Works for about one punch, then Finlay uses his VETERAN INSTINCT~! to avoid a move in the corner and continue to work over this punk kid lol.
The match so far has been all Finlay, with Sami trying to fire back but constantly going nowhere. As the match progresses Sami gets more and more offense in, but Finlay remains the guy in charge no matter what, and Callihan takes a good beating lol.
Finaly's leg work half way into the match is pretty boss. Some great variations of leg submissions and shit, and Finlay letting Sami get up, then getting a sly smirk on his face like he has a plan is great. And then his heelish/veteran cunty shit following it is even greater.
Sami then taking a page out of Finlay's book to regain control is real nice too. Gotta say, I've heard a TON of shit regarding Sami, which leads me to believe he needs to face more guys like Finlay because he's been really good here. Two thirds into the match now and there are just soooo many awesome little moments here from BOTH guys. Guessing Andy, SG, Mike, Seabs... yeah, everyone on here is gonna LOVE the shit out of this. Maybe even McQueen too. If anything he'll enjoy Sami getting the shit kicked out of him
.
Last 10 minutes or so has some really fucking hard hitting action. Finlay driving Sami's head into the mat looked painful. Sami kicking Finlay in the head looked worse. Sami hitting a suicide dive and smashed intot he guardrail probably should have killed the guy lol.
Not too pleased with a certain couple of kickouts near the end, especially after the guardrail bump, but I guess it might have helped put Callihan over as a tough bastard while still giving Finlay the win... plus it allowed Finlay to bust out a fucking Tombstone.
This is pretty much about 20 minutes of Finlay KILLING Sami, with 5 minutes of Sami fighting back lol. And its all fucking awesome. Ton of fun, made Finlay look like the tough bastard that he is, and helped Sami look like a tough bastard too, who could take almost everything a guy like Finlay can throw at him.
Rating: ***3/4
link to the match on its own:
http://www.megaupload.com/?d=J1BX5CV8
Hunter of Invisible Game
Join Date: Jul 2006
Location: highway jammed with broken heroes on a last chance power drive
Posts: 37,904
Points: 15,751
Re: Official Indy DVD Thread
---
I'm guessing you posted that on the other forum first given the people you listed. But yeah think i'll be looking that up soon.
---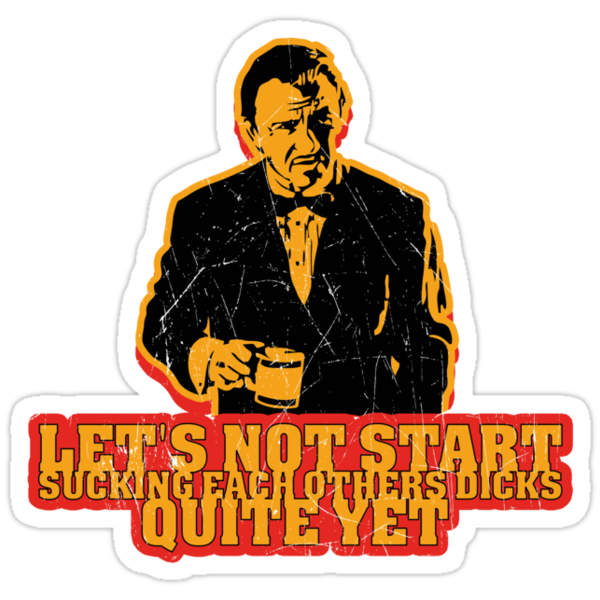 Craziness. Insanity. Stupidity
Join Date: Aug 2003
Location: In my own little world
Posts: 21,962
Points: 5,478
Re: Official Indy DVD Thread
---
Quote:
C&P job from another forum...
Quote:
I'm guessing you posted that on the other forum first given the people you listed. But yeah think i'll be looking that up soon.
Nope, totally posted it on here first
.
Moron
Join Date: Apr 2008
Posts: 4,257
Points: 0
Re: Official Indy DVD Thread
---
Hide the link so it doesn't disappear.
Hunter of Invisible Game
Join Date: Jul 2006
Location: highway jammed with broken heroes on a last chance power drive
Posts: 37,904
Points: 15,751
Re: Official Indy DVD Thread
---
I can't read ginger speak Cal.
---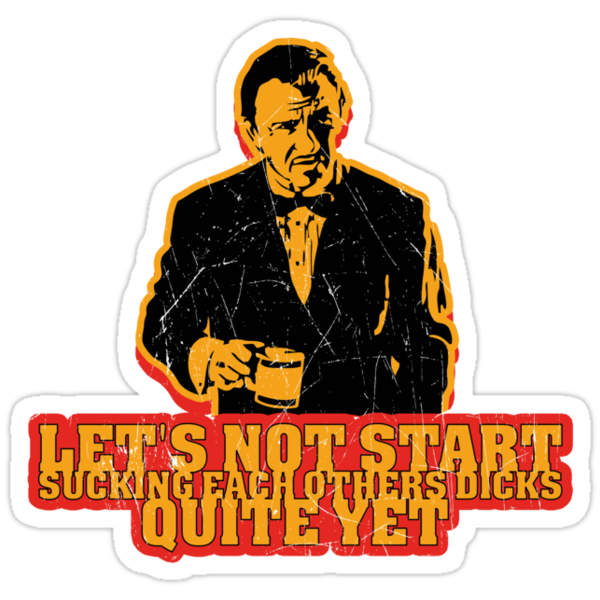 Re: Official Indy DVD Thread
---
PWG All Star Weekend 8 Night 1




Kevin Steen vs. Willie Mack

Well this has my favorite exchange of shoulder blocks ever. It looked like something out of a video game. I also loved the way Steen's demeanor changed when he grabbed an El Generico 8x10 from a fan. He was fun going and everything until he took the photo and the look on his face was perfect and a little scary when he saw that picture. I also liked the the classic heelish tactics of Steen that the crowd just ate up. Surprised at how long this lasted but it was a really good match. Also holy shit at the ending. Didn't see it coming at all. Brilliantly done.
***1/2


The Fighting Taylor Boys w/Chuck Taylor vs. Scorpio Sky and Joey Ryan

So I've seen a little bit of NWA Hollywood and the first half of the match or so reminded me a lot of the style they wrestle there. That's not really a bad thing but it's just odd seeing them wrestle a much slower match like this in PWG. Things picked up as the match went on and they ended up having a very good match. Very exciting finishing stretch as well.
***


Kenny King vs. Chuck Taylor

Did Chuck Taylor hurt his leg on the spinning kick he did during his introduction? As much as I like watching King in tag matches I have to admit that he really isn't a good singles wrestler. In this match he was basically playing a pretty generic babyface to Taylor's comedic heel. It worked because all King really had to do was take bumps until it was time for his comebacks. The ending was rather lackluster but it was funny to see the Taylor Boys cheat to get a win. Solid but rather unspectacular.
**3/4


PWG Tag Team Championship Match:
The Young Bucks(c) vs. The RockNess Monsters

The Bucks more classic heels in this one. They still did some of their high flying stuff but for a good portion of the match they used their athleticism to take awesome bumps and fly all over the place for Goodtime and Yuma. The fact that the Bucks just weren't getting along early on in the match was hilarious. The way they were fighting really reminded me a lot of what me and my brother do at times when we're arguing. I feel that whenever I watch the Bucks defend the titles they always get the crowd to really believe that they are going to drop the titles. Great stuff.
***3/4


Austin Aries and Roderick Strong vs. The Cutler Brothers

I liked that Joey Ryan and Excalibur talked about how Aries basically had been half assing it in PWG during his previous runs in PWG. I really hated the structure of this match. To start things off Aries and Strong isolated one of the Cutlers until he made a hot tag. They picked up the pace for a few minutes but than the Cutlers isolated Aries until he made a hot tag. No reason for them to each isolate a partner right after the other, it's something that usually bothers me in tag matches. I liked the ending stretch a lot as it showed some lack of communication between Aries and Strong who were teaming together for the first time in a pretty long time. They missed some double team moves and nearly lost the match due to lack of communication in remembering which of them was the legal guy. When they overcame it all you got the feeling that they were back as a team. Good second half saves a pretty bad first half.
**3/4


Eddie Edwards vs. Alex Shelley

This was pretty awesome. While it was more of an exhibition showing off how much these two can really do in the ring it so easy to watch. The pacing and work rate that they kept up was incredible and everything they did looked perfect. I can only imagine how great of a match they could have it they were either involved in a feud with each other or there was something on the line.
***3/4


Kevin Steen and Akira Tozawa vs. El Generico and Ricochet

A match that is everything I love about indy wrestling. The way that all the characters interacted was perfect and the actual stuff they did in the ring was incredible as well. At first I was a little apprehensive about PWG doing a Steen/Generico feud again but I like the way they're going about. They hate each other but it's not like they actually tried to go after each other. They were put in a match and they couldn't control themselves around each other. Steen is a lot more of a fun loving and almost comedic heel but when he's in the ring with Generico he loses it. So the interactions between Steen and Generico were awesome but a lot of credit has to go to Tozawa, who is just fucking crazy, and Ricochet. One of the top matches of this year, I won't say the best but it's pretty close to the top.
****1/2


PWG Championship Match:
Chris Hero vs. Claudio Castagnoli(c)

They wrestled the opening minutes like it was a lucha match. That's how good these two are, they can wrestle whatever style they want to and they do it really well. I also think they liked being able to show off how athletic they really are. Since they weren't in the ring with smaller guys like they normally are they were able to fly around a lot more. I also loved the way that they worked this. It started as a very technical match between the two partners but as the match wore on things got more and more intense.

The fact that the top rope broke makes their performance so much more impressive. Since I doubt that they planned on breaking the top rope of the ring off they had to go and make major adjustments on the fly. I know that the biggest complaint about this match was the length but I was fine with it and enjoyed every second of it. I was captivated from bell to bell. The story that they told in the ring with the best friends going all out and literally watching their relationship disintegrate was awesome.
****



Awesome promo by Hero after the match. Just a shame that he cut it on Willie Mack and wouldn't actually end up wrestling him.

I thought this was an awesome show. It was really long but there were tons of quality matches and I wouldn't call anything on the card bad.
Re: Official Indy DVD Thread
---
Lol @ Gabe hyping that match. It's a 3* match at best.
Moron
Join Date: Nov 2009
Location: WHERE THE BUFFALO ROAM
Posts: 15,930
Points: 240
Re: Official Indy DVD Thread
---
Just watched Finlay/Callihan. Man, it was awesome. ****1/4

Fit Finlay vs. Yoshihiro Takayama NEEDS TO HAPPEN!
Posting Rules

You may not post new threads

You may not post replies

You may not post attachments

You may not edit your posts

---

HTML code is Off

---