Regularly Beating Up James Ellsworth
Join Date: May 2009
Location: Halifax, NS
Posts: 3,280
Points: 49
Re: Official Indy DVD Thread
---
Quote:
Not sure how much anyone cares but on the segunda caida blog a few of the guys went down to BOLA mainly for Finlay but sent in a review about the show. I'll spoiler it incase anyone wants to go in spoiler free:

Bucks vs KOW apparently had some great bumping and stooging from the Bucks but dragged a bit when they went on offence.
---
Quote:
This is the other wrestling section. It's still fake to us.
Making James Ellsworth GET MY BAGS
Join Date: Jun 2006
Location: Melbourne, Australia
Posts: 4,185
Points: 243
Re: Official Indy DVD Thread
---
ROH - Ring of Honor on HDNet Volume 8

1. Bonus Match - Tag Team Honor Rumble
The Embassy vs The Young Bucks vs The Dark City Fight Club vs The All Night Express vs Brent Albright & Erick Stevens vs Steenerico vs The Briscoe Brothers vs The American Wolves
**1/2

2. The Dark City Fight Club vs The American Wolves
**1/2

3. Christopher Daniels vs Roderick Strong
***1/4

4. Delirious vs Kenny King
**3/4

5. Claudio Castagnoli vs Jay Briscoe
***

6. Chris Hero vs Mark Briscoe
**3/4

7. Christopher Daniels vs Tyler Black
***1/2

8. Roderick Strong vs Davey Richards
***1/2

9. Kevin Steen vs Jerry Lynn
**1/2

10. Colt Cabana & El Generico vs The Kings of Wrestling
**3/4

11. Steve Corino vs Tyler Black
**3/4

12. The American Wolves vs The Super Smash Brothers
***1/4

13. Lumberjack Match
Austin Aries vs Delirious
**1/2

Easily the worst of the 8 Volumes so far.
Re: Official Indy DVD Thread
---
Selling Ring of Honor DVDs. Message me if interested.

Supercard of Honor II
Supercard of Honor III
Proving Ground
Chaos at the Cow Palace
Respect is Earned
Death Before Dishonor V Night 1
Death Before Dishonor V Night 2
Man Up
Good Times Great Memories
Return Engagement
Unified
Final Countdown Tour: Boston
Final Countdown Tour: Chicago
Final Countdown Tour: Dayton
Manhattan Mayhem II
Final Battle 2006
A New Level
Death Before Dishonor VI
The Tokyo Summit
Final Battle 2008
Glory by Honor VII
Re: Official Indy DVD Thread
---
Finally a % sale
Quote:
Don't miss our special "Labor Day Weekend Sale" exclusively in the ROH Online Store. This offer is exclusive to all in stock DVD's and is only valid until Tuesday morning. This includes all Ring of Honor and Non-ROH DVD's.
To redeem your 25% Off Coupon please follow these 2 simple steps:
1) Place an order for merchandise at
www.rohstore.com
2. Enter the coupon code: weekend25 into the box marked Discount Coupon Code when you are going through the checkout process. You MUST then hit the "apply" button to the right of the code in order to attach the discount to the order.
Offer ends on Tuesday, September 6th at 9AM EST. This offer is only valid on new order placed in the ROH Online Store. No adjustments to previous purchased.
Highspots sale
Quote:
Highspots Labor Day Weekend 2011 Sale!

Get 4 great DVD's of your choice for the low price of $19.99!

Pick and choose from WWE, TNA, ROH, PWG, CZW, shoot interviews and more!

Type in the selections for each of the 4 DVD's you would like in the 4 selection boxes.

The titles listed below are the ONLY titles that are available for this special, we can not make any substitutions.

If you would like to place more than 1 order please add the first 4 selections to your cart and then go back and add the next 4 selections to your cart.

This sale will be valid until 11:59 p.m. EST 9/5/2011

Included on this sale (click link for more information)

WWE Judgement Day 2007
WWE No Mercy 2004
ECW Bloodsport
XPW: Baptized in Blood
TNA Best of Tag Teams volume 1
ROH Validation
ROH Motor City Madness 2009
ROH Fighting Spirit
ROH Bitter End
PWG-Cyanide
PWG- As The Worm Turns
Night of Legends 2- The Beasts are Back
Onita 1999
CZW- Extreme 8
AWS: Above & Beyond
MLW: Hybrid Hell
FIP: Evening The Odds
FIP: Heatstroke 2008
NWA 55th Anniversary
Big Mama Shoot
WSU: Ironwoman 6/9/09
NWA Wildside: War games
CCW Scaffold Match: 04-09-05
New Japan: Island Death Match
Traci Brooks Shoot
---
Re: Official Indy DVD Thread
---
Also selling PWG: Kurt Russellmania (2010) DVD
Re: Official Indy DVD Thread
---
All I need to pick up is BITW, so I'll get that on the 17th since it'll be $15 flat as opposed to $21 shipped with the sale.
Re: Official Indy DVD Thread
---
That Highspots sale is awesome.
---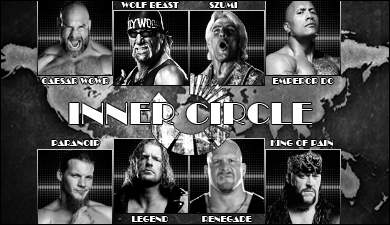 Re: Official Indy DVD Thread
---
Sick cover!!
Re: Official Indy DVD Thread
---
Quote:
Sick cover!!
Pretty damn bland. Looks like a cover from the SvR "DVD cover editor".
---
Official Puroresu DVD Thoughts + Buyers Guide!
http://www.puroresu.tv/forums/topic/879-official-puroresu-dvd-thoughts-buyers-guide/
Learning to break kayfabe
Join Date: Aug 2010
Posts: 208
Points: 0
I Bought 2 ROH Events
---
I just bought 2 ROH Events one being Allied Forces and the other being No Escape they are blind buys for me... Just thought I'd pass along that ROH is having a Labor Day sale... If anyone has seen the 2 events I bought can ya'll give me an idea on what to expect... I've heard good things about both... There also my FIRST ROH DVD purchases...
---
I sell WWE Pay-Per-Views from 1996 to 1999 on DVD ripped from Tagged Classics NO Region BS.
I also sell Raws from 1996-2002 and Smackdown 1999-2002 on DVD great quality
If your interested PM me.
Posting Rules

You may not post new threads

You may not post replies

You may not post attachments

You may not edit your posts

---

HTML code is Off

---