Re: Official Indy DVD Thread
---
According to PWGs twitter Eight will start shipping next week
---
Proud supporter of PWG, probably the best wrestling company in the universe. Probably.
Re: Official Indy DVD Thread
---
Yeah I've heard that one before.
---
Re: Official Indy DVD Thread
---
ROH Fifth Year Festival: NYC




Pelle Primeau vs. Takeshi Morishima

Hilarious.
1/4*


Delirious vs. Adam Pearce w/Shane Hagadorn

It's so odd seeing some of Pearce's matches in ROH. It's not that they're bad or anything but they are so out of place in the style that ROH tries to present. The guy knows how to play a heel and clearly can work a match but when I pop in an ROH DVD it's not something that I normally expect to see. Though I will give him credit for getting the NYC crowd to react to things that they normally don't care about at all. A counter to a sunset flip isn't something that normally gets any type of reaction but the crowd popped for it. They way they teased a comeback for Delirious was done really well too. You can feel the crowd's disappointment when it looked like Delirious would start a comeback only to have Pearce counter something. This wasn't anything too special, which ironically is what this more impressive. It wasn't about what they did but how they did it. Nice little match, even Green Lantern Fan was happy with the ending.
**1/2


Alexa Thatcher and Daizee Haze vs. Sara Del Rey and Allison Danger

Not impressive at all. The opening minutes were solid but Lacey made an appearance and brawled away with Haze. That left Thatcher alone and she maybe lasted a minute before being pinned. Good start but than it ended suddenly.
*


Elimination Match:
Shingo vs. Jimmy jacobs w/Lacey vs. Jack Evans vs. Xavier

What a ridiculous group of wrestlers in one match. It's like somebody just picked for random indy wrestlers from the last 10 years and this is who we got in it. This was really entertaining though. Total spotfest with everyone showing off some personality. I know it was a one time thing for Xavier but he looked fine on the ring for the few minutes he was in the match. We saw the relationship with stable mates Shingo and Evans and we also saw Lacey just being a bitch to Jimmy Jacobs. When it came down to Shingo and Evans it got really good. Lots of fun and despite just being a lot of crazy moves everyone played their character well and made this just a blast to watch.
***1/4


Tables are Legal:
Brent Albright vs. BJ Whitmer

Many tables were broken and both were very angry. While all the table spots were really cool this was really lacking a clear face and heel. I mean Albright was supposed to play the heel but him just being a total badass made him kind of likable. And BJ didn't really display much personality at all. Crazy effort from both guys though and it was entertaining which is really what matters the most.
**3/4


ROH World Tag Team Championship Match:
Austin Aries and Roderick Strong vs. Christopher Daniels and Matt Sydal (c) w/Allison Danger

I don't know if Aries actually botched a move and hurt his ankle or if he messed up on purpose so he could work with with an injury in the context of the match. If he didn't botch his selling was some of the best I've seen. If he really did hurt his ankle than he's a fucking man for working through it. Either way I would say that his "botch" added a lot to the match however you look at it. The pacing was great at Aries injury gave me something to think about other than, "Look at the cool moves!" Very good match.
***1/2


Jay and Mark Briscoe vs. Colt Cabana and Nigel McGuiness

The Briscoes are much better heels now than they were in this match. Here they went through the motions and worked the control segment as heels but they didn't really embrace their characters like they do now. No trash talking everyone and being badass, they actually came across as not having much of personalities. In fact I would venture to say that the control segment they had with Cabana came across as really flat for this reason. A hot tag to Nigel really picked things up though. This was actually very good from that point on but I can still see why the Briscoes were faces for so long before recently turning heel again. They are so bland as heels. Very enjoyable match.
***


Samoa Joe vs. Takeshi Morishima

Awesome heaveyweight battle. At first Morishima looked like a total monster and it was an impressive feat for Joe to regain control of the match. What I really liked about this was that they reversed roles basically with Joe being unable to put Morishima away. Morishima still came of looking really strong as Joe basically had to kill him to put him away. My only complaint is that I would have liked a little more back and forth action between them. Still pretty incredible though as some of the moves they were doing to each other were downright insane.
****


ROH World Championship Match:
Jimmy Rave vs. Homicide

This was a good match but it just didn't feel like a main event until the last few minutes when it really looked like there was a chance of Rave winning the title. I also would have liked to see Rave work on the leg more long term as they talked about his heel hook being invincible the entire time. When he did work the leg or lock in the heel hook Homicide sold it perfectly and you knew that there was a good chance that the heel hook could be the move that would cost Homicide the title. I really feel like they could have made this something really special but it fell a little short. Very good but for the magnitude of the show and it being the main event I wasn't that impressed. Stand alone though it's a really good match.
***1/2




A good show but not a great one. Very watchable and I really enjoyed most of the matches but none of them had me thinking, "Holy Shit this is awesome." I got it for $5 at a live ROH event so certainly worth the money I paid for it.
Hunter of Invisible Game
Join Date: Jul 2006
Location: highway jammed with broken heroes on a last chance power drive
Posts: 37,904
Points: 15,751
Re: Official Indy DVD Thread
---
That Tables is legal match is the 2nd Worst ROH match I can think of. Truly awful. I really liked that Rave/Homicide match but they should have shaved a few minutes off it.
---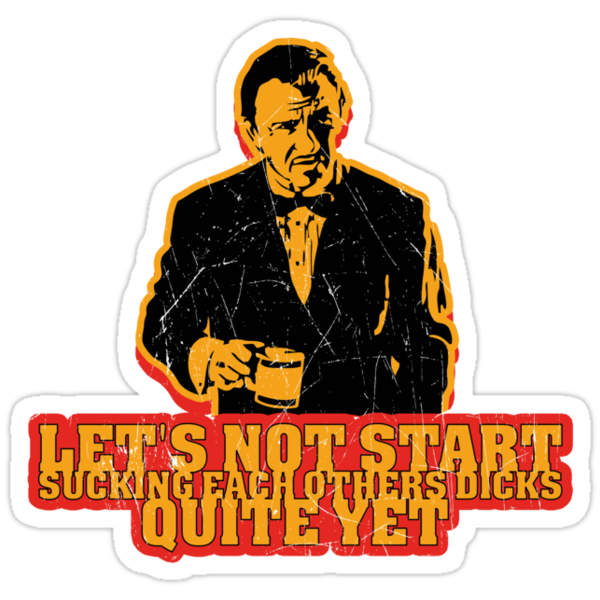 Moron
Join Date: Apr 2008
Posts: 4,257
Points: 0
Re: Official Indy DVD Thread
---
I hate any tables match featuring Whitmer and Albright.
Re: Official Indy DVD Thread
---
I found it entertaining. My review basically was just me saying that I liked watching them get thrown through all the tables. I can see why you could hate it though.

And since Highspots never put up All Star Weekend 8 up for sale on Amazon I just went ahead and downloaded the shows. Should start watching them pretty soon.
Making James Ellsworth GET MY BAGS
Join Date: Jun 2006
Location: Melbourne, Australia
Posts: 4,185
Points: 243
Re: Official Indy DVD Thread
---
Dreamwave - The Best of CM Punk in LaSalle

1. CM Punk vs Acid
**3/4

2. CM Punk vs Egotistico Fantastico
**3/4

3. CM Punk & Acid vs Chuck E Smooth & Apollo Starr
**

4. Misfortune Battle Royal
*3/4

5. CM Punk vs Vito Thomaselli
***1/4

6. CM Punk vs Raven
***

7. CM Punk vs Acid
***
Re: Official Indy DVD Thread
---
---
http://www.imagerotation.com/damon846/I1.png
Quote:
Originally Posted by Eddie Kingston
....It's like watching Lost and getting angry at the end. "Fuck I've been watching this show for six years and it turned out to be the bullshit thing I thought it would be!"
Regularly Beating Up James Ellsworth
Join Date: Jul 2011
Location: Spain
Favourite(s): HBK, Taker, Bryan, Punk, Nakamura, Shibata, Reigns
Posts: 3,141
Points: 7,116
Re: Official Indy DVD Thread
---
Mack/Hero, Claudio/Generico and the final look just SICK.
---
---
Last edited by Fighter Daron; 08-30-2011 at

06:27 AM

.
Avoiding THE LIST!
Join Date: Mar 2010
Location: Saskatchewan
Posts: 8,100
Points: 9,547
Re: Official Indy DVD Thread
---
Finally getting around to watch the ROH Wrestlemania weekend shows from a few months back. Great shows!
Posting Rules

You may not post new threads

You may not post replies

You may not post attachments

You may not edit your posts

---

HTML code is Off

---