Making James Ellsworth GET MY BAGS
Join Date: Jun 2006
Location: Melbourne, Australia
Posts: 4,185
Points: 243
Re: Official Indy DVD Thread
---
Best on the Indies - Stories From The Street - Jon Moxley

lmao at the end of the interview, the interviewer asks him for any last words like dont download this or I'll come get you. Moxley then tells him that he would download it.

1. IPW - Insane Intentions 08
Jon Moxley vs Drake Younger
**3/4

2. HWA - World War III - Steel Cage
Jon Moxley vs Jake Crist
***1/4

3. CZW - Blood Pressure: Rising
Jon Moxley vs Brain Damage
**

4. CZW - Starting Point
Jon Moxley vs Scotty Vortekz
**1/4

5. IWA-MS - Battle of the Future Stars 2
Jon Moxley vs Ricochet
**3/4

6. wXw - 18+ Underground: Chapter 2 - No Rope Barbed Wire
Jon Moxley vs Drake Younger
**1/4

7. CZW - 11th Anniversary Show
Jon Moxley vs B-Boy
**1/4

8. HWA - Cold War
Jon Moxley vs Davey Richards
***

9. wXw - 16 Carat Gold 2010 Day 1
Jon Moxley & Sami Callihan vs Up In Smoke
***

10. CZW - Walking on Pins & Needles
Jon Moxley vs Nick Gage
**

11. CZW - Swinging For The Fences
Jon Moxley vs Sami Callihan
**3/4

12. IPW - Reign of the Insane
Jon Moxley vs Jimmy Jacobs
***

13. CZW - It's Always Bloody In Philadelphia
Jon Moxley vs Robert Anthony
***
Re: Official Indy DVD Thread
---
---

THE CHAMP IS HERE
Re: Official Indy DVD Thread
---
PWG DDT4 2011




DDT4 Opening Round Match:
The Young Bucks vs. Brandon Gatson and Willie Mack

Gatson is so much more watchable when he's in a tag team. The guy is so bland in a singles match but he wasn't nearly as bad when he was teaming with Willie Mack. The Bucks isolating Gatson until he made the hot tag really got the crowd into the match and the ending was a lot of fun. Despite being huge underdogs Mack and Gatson did a great job of getting the crowd to believe that they might pull off the big win. Good match. Granted it was still just a spotfest but it was a really good spotfest.
***1/4


DDT Opening Round Match:
The Rockness Monsters vs. The American Wolves

Yuma and Goodtime got the shit kicked out of them. They played such great underdogs though and had the crowd cheering them on despite facing a debuting Eddie Edwards and a super over Davey Richards. I was surprised how long this lasted as well. The way things started it seemed like this was going to be a quick match but this actually got a good amount of time. Awesome stuff.
***3/4


DDT4 Opening Round Match:
The Cutler Brothers vs. The Kings of Wrestling

Where did this mean streak in Claudio come from? I've seen him heel it up before and I've seen a mean streak in Hero but I've never seen Claudio seem so angry with his opponents than in this match. That's the best part of the match really, the fact that both teams seemed to genuinely not like each other. A little lackluster though.
**3/4


DDT 4 Opening Round Match:
Kevin Steen and Akira Tozawa vs. The Briscoes

This was awesome and basically defines everything that PWG is about. A lot of spots and stiffness and hilarious at times. It's impossible not to just love Tozawa. I know it's a first round match but I still wanted to see this last a little longer.
***1/2


DDT 4 Semi-Final Match:
The American Wolves vs. The Young Bucks

This was so much fun. I love the Bucks as heels, they're constant taunting early on and their general asshole behavior was hilarious. They really made me want to see the Wolves kill them. Best match of the night so far. I also loved that the Bucks got lucky again in order to get the win.
****


DDT4 Semi-Final Match:
The Kings of Wrestling vs. The Nightmare Violence Connection (or The Kings of Sexual Intercourse)

Hero and Tozawa in the ring together makes for something special. There were times when they were in the ring together that it was like watching their BOLA match all over. It looks like PWG had actually been building up a feud between them. The whole match was a blast and I couldn't have hoped for more.
****1/4


Joey Ryan Invatational Gauntlet:
Brian Cage-Taylor vs. Ryan Taylor vs. "Pretty" Peter Avalon vs. Candice LaRae

This was basically a match between the Fighting Taylor Boys with Avalon getting involved for a little. It was hard hitting but there was literally no selling. I got pretty annoyed when Ryan Taylor hit 3 of these devastating arm drag slams (for lack of a better term) on Avalon and he was up a second later banging on the mat with the arm that just got worked on like nothing was wrong. Watching the Taylors hit each other really hard was fun enough though...
**1/4


Number One Contenders Match:
Joey Ryan vs. Candice LaRae

I don't see how anyone can say this wasn't a great match. The crowd was red hot, the match told a great story, and both Candice and Joey played their characters perfectly. Joey Ryan was the perfect scumbag in this, he treated Candice like a joke and it almost cost him his title match. Candice was fantastic as underdog as well. She was a babyface that you were pulling for and actually felt bad for when Joey Ryan was in control of the match. The only thing that I really thought this was lacking was Candice really making it look like she was going to pull out a win. She scared Joey Ryan a few times but never really had the crowd believing she could win, which I have to admit would have been really hard to do. This was still pretty fantastic, never expected it to be this good.
***1/2


DDT4 2011 Finals:
The Nightmare Violence Connection vs. The Young Bucks

Another great match and it's always a plus when the last match of a tournament is the best one of the tournament. The brawl around ringside early on was a good change of pace and I thought it was a good idea to have Tozawa take a DDT and be carried out leaving Steen alone in the ring. After not seeing Steen wrestle as a face in quite some time it was refreshing to see him play one so well. He sold his leg well and took the beating from the Bucks like a champion. Tozawa coming back into the match to try and save the day was crazy as well. I also loved the ending, the Bucks kicked some ass and didn't need to get a lucky pinfall to win.
****1/4






Overall, this is a must see show. Just look at how many good or great matches are on this show.
Re: Official Indy DVD Thread
---
GOD DAMN'T THAT WAS AMAZING! Anyone else watch Raw? Thought OWer buddies would appreciate the references to old CM Punk promos more than the lame WWE section.
Re: Official Indy DVD Thread
---
I thought that was better than his promo 2 weeks ago. That whole segment was perfect.
Hunter of Invisible Game
Join Date: Jul 2006
Location: highway jammed with broken heroes on a last chance power drive
Posts: 37,904
Points: 15,751
Re: Official Indy DVD Thread
---
That was such an awesome promo.

If ROH is smart they should be putting all of their shows with Punk back into production.
---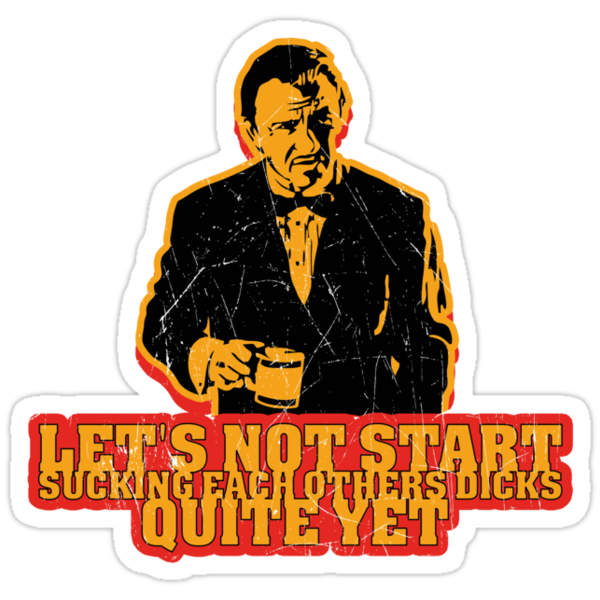 Re: Official Indy DVD Thread
---
If ROH was smart, they'd release a DVD called "CM Punk: The Best of Pipebombs (Promos)" and a CM Punk/SCS ice cream bar.
Re: Official Indy DVD Thread
---
Amongst all the marking, let's not forget to be happy for CM Punk. No-one deserves it more.

Look how far he's come...


---

THE CHAMP IS HERE
Re: Official Indy DVD Thread
---
CM Punk doesn't do flippy shit.
Re: Official Indy DVD Thread
---
Posting Rules

You may not post new threads

You may not post replies

You may not post attachments

You may not edit your posts

---

HTML code is Off

---