Making James Ellsworth GET MY BAGS
Join Date: Jun 2006
Location: Melbourne, Australia
Posts: 4,185
Points: 243
Re: Official Indy DVD Thread
---
PWG - 70|30

1. TJ Perkins vs Joey Ryan
**1/2

2. Rocky Romero vs Alex Shelley
****

3. Number 1 Contenders Match for the PWG Title
Ronin vs Kevin Steen
***

4. Scorpio Sky vs Top Gun Talwar
*1/4

5. Scott Lost vs Chris Sabin
***1/2

6. Davey Richards vs Shingo
***1/4

7. Disco Machine vs Human Tornado
**3/4

8. PWG World Title
El Generico vs Christopher Daniels
***1/2
Re: Official Indy DVD Thread
---
Christian's lawyer on this weeks Smackdown looked alot like PWG referee Rick Knox. Pretty sure it's him.
---
Quote:
smarks like to suckle from the diseased milk of Ric Flair's sagging tits
Re: Official Indy DVD Thread
---
Re: Official Indy DVD Thread
---
---
"Good night, sweet prince"
Making James Ellsworth GET MY BAGS
Join Date: Jun 2006
Location: Melbourne, Australia
Posts: 4,185
Points: 243
Re: Official Indy DVD Thread
---
PWG - All Star Weekend V Night One

1. Disco Machine vs Nosawa
**

2. Rocky Romero vs Roderick Strong
***1/2

3. Human Tornado vs Claudio Castagnoli
**3/4

4. Matt Classic vs Kikutaro
**3/4

5. Kevin Steen vs Jack Evans
***1/4

6. The Dynasty vs Frankie Kazarian, TJ Perkins, Ronin & Top Gun Talwar
***

7. Kaz Hayashi vs Alex Shelley
***3/4

8. Low Ki vs Davey Richards
***3/4

9. PWG World Title
El Generico vs PAC
****1/4
Re: Official Indy DVD Thread
---
I think the Rick Knox flying clothesline is my favorite move in all of wrestling.


ROH Respect is Earned




ROH World Championship Match:
BJ Whitmer vs. Takeshi Morishma (c)

The best match that's less than 4 minutes that I've ever seen. When Morishima nailed Whitmer with a crazy clothesline after a few minutes of Whitmer offense you knew that Morishima was done playing around and from that point on he basically killed Whitmer. The crowd was red hot and the moves they did to each other were brutal. Tough to rate but I loved it so it's getting a good rating.
***



Rocky Romero vs. Naomichi Marufuj

Great offense, not so great selling. That's really the best way to describe the match as the offense was well focused when each guy was in control of the match but all the limb work they did on each other wasn't sold very well. Marufuji was in the cross arm breaker for a good amount of time and suffered a good amount of damage on the arm yet he shook it off maybe a minute after he gained control of the match. Romero really didn't sell his leg at all. With some good selling this could have been a classic. It was still pretty awesome though as the entire match was entertaining.
***3/4



ROH World Tag Team Championship Match:
The Briscoes(c) vs. Claudio Castagnoli and Matt Sydal

I love the team of Claudio and Sydal as a team. It was like watching two different matches when they tagged in and out. The match was pretty awesome but I really got the feeling that this would be best appreciated if you were there in person. The match is really just a blur of crazy spots and incredible pace. That's really the most impressive part of this, it was incredible how fast they wrestled and how long they were able to do that.
****


Roderick Strong vs. Delirious

I'm surprised Strong didn't actually break Delirious' back with some of the crazy back breakers he was hitting on him. The intensity was there as well and I think I would have been able to tell that there was bad blood between them even if I hadn't seen the video package. I really enjoyed this one a lot. One of my favorite singles matches that I've seen from Delirious.
***1/2


Nigel McGuiness and KENTA vs. Bryan Danielson and Takeshi Morishima

Between the back story with everyone in this match and the story that they told in the ring this was a classic. At this point I have no clue what's real and what's a storyline when it come to Nigel's arms. He did a big dive during this match and hurt his elbow, which was done brilliantly. His elbow was clearly hurt and Nigel was having the trainers tape it up while KENTA was alone in the ring with Danielson and Morishima. I was sitting at my computer watching a match that's around 4 years old and I was cheering for Nigel to get back in the ring. Nigel getting back into the ring and hitting Morishima with a lariot with his injured arm was my favorite moment of the match. A great way to end their first PPV.
****1/2




The 2 hour PPV is great. There are only 5 matches but they're all good. The DVD also has a bunch of bonus matches but in all honesty I just don't want to watch them right now. I think I paid $5 for this in a highspots sale or something so I certainly got my money's worth.
---
Last edited by FITZ; 07-02-2011 at

02:00 PM

.
Re: Official Indy DVD Thread
---
Quote:
Christian's lawyer on this weeks Smackdown looked alot like PWG referee Rick Knox. Pretty sure it's him.
Nah, that's definitely Baron Von Raschke.
---
Hunter of Invisible Game
Join Date: Jul 2006
Location: highway jammed with broken heroes on a last chance power drive
Posts: 37,904
Points: 15,751
Re: Official Indy DVD Thread
---
Raschke looks much older than that if you were being serious. That may be Rick Knox but i'm not entirely sure.
---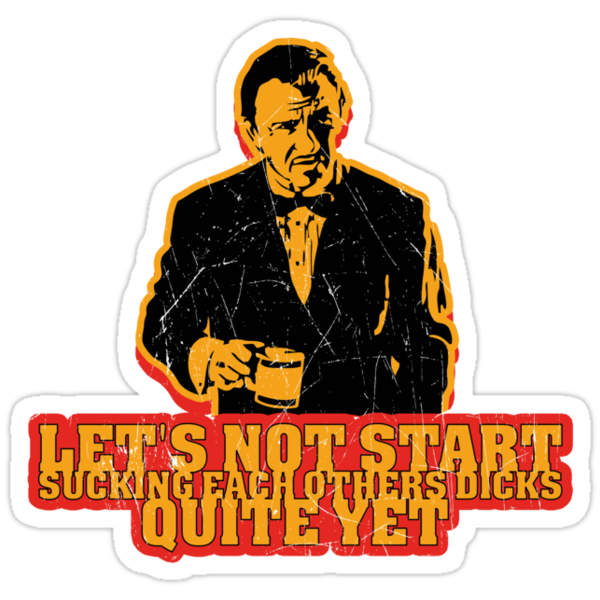 Re: Official Indy DVD Thread
---
Anyone know where Smackdown was filmed? If it's not somewhere on the west coast it probably wasn't him.
Posting Rules

You may not post new threads

You may not post replies

You may not post attachments

You may not edit your posts

---

HTML code is Off

---