Re: Official Indy DVD Thread
---
Quote:
Sounds like a letdown for Evolve and another not so great main event showing from Aries in Evolve.
If Aries had one arm, a peg leg, a speech impediment and he phoned it in he would still have twice the talent of Jon Moxley.
Re: Official Indy DVD Thread
---
Looking at those ratings I think I got what I would expect from an Evolve show aside from the main event lacking. I mean most of their shows have a bunch of good matches on the undercard (which this did) and than something really good for the main event.






PWG DDT4 2008 Night 2



I bought this in a bargain bin at a live events a few years ago at a live event. I searched the bin for 15 minutes for Night 1 but alas it was not there. But I bought this anyway and at this point the odds of me ever getting Night 1 are slim. So here we go with Night 2.




Semi-Final Match
Jack Evans and Roderick Strong vs. Los Luchas

So this was pretty much lacking of any and all psychology and story telling. But it had some cool moves. Strong and Evans are also a nice combination for a team. I liked seeing Strong stiff the hell out of everyone and than see Evans flip around a lot. Fun stuff but nothing more.
**1/4



Austin Aries vs. Davey Richards

This looked like a wrestling masterpiece compared to the last one. Aries worked the back early on but it had no visible effect on Richards (probably because of DAVEYTENSITY). Davey took control of the match after the back work and I was happy to see him heeling it up by yelling at the crowd and a lot of a trash talking. Good performance from Aries as a face, he came across as someone that you really wanted to get behind and cheer for. Good match, which was no shock considering who you had in it.
***1/4



Semi-Final Match and PWG Tag Team Championship Match
El Blazer and Kagetora vs. El Generico and Kevin Steen(c)

Steen was great in this match in regards to El Blazer. For those that don't know El Blazer is this little Japanese guy with a crazy costume and he does a bunch of cool flippy moves. Naturally Kevin Steen hated him as he picked on him and was just a general dick to the little guy during the whole match. The whole thing was pretty awesome. At first El Blazer was a little off but as the match wore on, the spots got bigger, and they started looking better. Good spots and the heat that Steen created with Blazer really added a lot to this.
***1/2



Necro Butcher Rules:
Necro Butcher (obviously) vs. Jay Briscoe

They hit each other with chairs a lot. It wasn't all that good but I'll give them credit that it was entertaining at times and they seemed to really dislike each other. But it was just Necro and Jay hitting each other with chairs the whole time. Not particularly good...
*1/2



Losers Tag Match:
Scorpio Sky, Candice LeRae, and 2.0 (Jagged and Shane Matthews) vs. Joey Ryan, Scott Lost, TJ Perkins, and Hook Bomberry

This is the sleaziest I've ever seen Joey Ryan. He had a full beard and died his long hair blond. That made it all the better when he went and got his ass kicked by Candice. I liked this a lot, they kept things structured for longer than I expected and when things finally broke the down they kept it fun without going into overkill with all the spots. Biggest complaint is that 2.0 and Hook just seemed to be there to take up space as they were out shined by everyone else in the match. I still liked it a lot though.
***1/2


DDT4 Finals for the PWG Tag Team Championship
Kevin Steen and El Generico(c) vs. Jack Evans and Roderick Strong

They wasted no time at the start. The opening minutes were crazy with everyone flying all over the place. For a few seconds I thought they were just going to go all out bell to bell but they finally slowed it down when Steen was able to isolate Evans alone in the ring. After they slowed it down for a few minutes things got crazy and awesome again. They kept things short and sweet which was for the best. This how I want indy tag matches to be. If they just plan on going all out and having a ton of spots why make it 30 minutes long? I don't think this was 15 minutes but I loved every second of it.
****




Overall, not the best value for a show; Only about an hour and 45 minutes long. If you can get it cheap it's a nice DVD to pick up but I can't say it's worth paying full price for. Length aside the show was such an easy watch. I got through it in one sitting and was never bored. I'm not sure if I even hit pause for more than a minute or two.
---
.
Moron
Join Date: Aug 2010
Location: Parts, Known
Posts: 752
Points: 0
Re: Official Indy DVD Thread
---
Peter, Peter, you're a ....!
Join Date: Aug 2006
Location: Winchester, VA
Favourite(s): The Phenomenal One, THE MAN, & El Ingobernable
Posts: 13,469
Points: 18,371
Re: Official Indy DVD Thread
---
Two most overrated in ROH going head to head. Swell.
---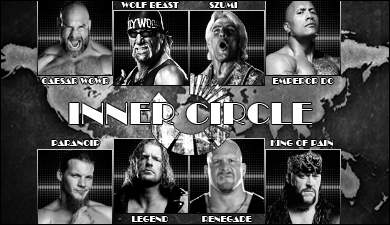 Moron
Join Date: Nov 2007
Location: England
Posts: 8,966
Points: 0
Re: Official Indy DVD Thread
---
Their Big Bang match was decent, so adding this to the card does no harm IMO.

Interested in seeing what Titus will do on the show now that King's facing Davey.
Re: Official Indy DVD Thread
---
Kenny King is almost twice as good as he was at this time last year. I look forward to him and Davey, here's hoping for a King upset.

I say you've got to put Titus against Elgin & Generico against Claudio or Daniels.
Regularly Beating Up James Ellsworth
Join Date: May 2009
Location: Halifax, NS
Posts: 3,280
Points: 49
Re: Official Indy DVD Thread
---
Should be a good match, I like both guys and they had a great match last time they faced off.
Re: Official Indy DVD Thread
---
JAPW - Caged Destiny


Danny Demanto vs. Shockwave the Robot - DUD

JAPW Womenís Title
O.D.B. vs. Sara Del Rey - **1/4

The Hillbilly Wrecking Crew (Necro Butcher & Brodie Lee) vs. Grim Reefer & B-Boy - *1/2

JAPW New Jersey State Title
Archadia vs. Mo Sexton - **

Trent Acid vs. Kevin Thorn - DUD

I Quit Match
Eddie Kingston vs. Bandido Jr. - ***

JAPW Tag Team Titles
Garden State Gods (Corvis Fear & Myke Quest) vs. The New DNA (Sonjay Dutt & Azriel) vs. Heavy Hitters (Monsta Mac & Havok) vs. New Age Outlaws - **

JAPW World Heavyweight Title - Cage Match
Jay Lethal vs. Dan Maff - ***1/4


IWA-MS - No Guts, No Glory 2005


Claudio Castagnoli vs. TJ Dalton - *

IWA Womenís Title
Rain vs. Daizee Haze vs. Mickie Knuckles - **

Danny Daniels vs. Conrad Kennedy III - *

Winnerís Team gains Wargames Advantage
Chris Hero vs. Eddie Kingston vs. Tank - ***

IWA-MS Light Heavyweight Title
Josh Abercrombie vs. Marek Brave vs. Tyler Black - ***

Punkís Last Match - 60 Min. Limit
CM Punk vs. Delirious - N/R
Probably the most unique 60 min. match youíll ever see. Enjoyed the hell out of it.

Pomp & Circumstance vs. Brad Bradley & Trik Davis - *

IWA World Title
Jimmy Jacobs vs. Matt Sydal - ***1/4

IWA Wargames
Team IWA (Hero, Corporal Robinson, Bull Pain, Ian & Axl Rotten) vs. Team NWA (Tank, Eric Priest, Chandler McClure, Sal & Vito Thomaselli) vs. The Fannin Family (Eddie Kingston, BJ Whitmer, Mark Wolf, Steve Stone & JC Bailey) - ***1/4

Bonus Match - Bloodfest 2000
CM Punk vs. Suicide Kid - **

---
http://www.imagerotation.com/damon846/I1.png
Quote:
Originally Posted by Eddie Kingston
....It's like watching Lost and getting angry at the end. "Fuck I've been watching this show for six years and it turned out to be the bullshit thing I thought it would be!"
Posting Rules

You may not post new threads

You may not post replies

You may not post attachments

You may not edit your posts

---

HTML code is Off

---