Moron
Join Date: Nov 2007
Location: England
Posts: 8,966
Points: 0
Re: Official Indy DVD Thread
---
I'm a huge R.D. Evans mark though. He's the best thing going in The Embassy right now.
Re: Official Indy DVD Thread
---
Cole & O'Reilly really should have won on Saturday to set up a nice little feud with them to transition from having the belts for so long to being without them. If they do split then please no Hero vs Claudio feud, just have them team less often and work more singles matches.
Peter, Peter, you're a ....!
Join Date: Aug 2006
Location: Winchester, VA
Favourite(s): The Phenomenal One, THE MAN, & El Ingobernable
Posts: 13,444
Points: 18,293
Re: Official Indy DVD Thread
---
Dragon Gate USA - Mercury Rising 2011

Jon Moxley vs. Arik Cannon - NR
The stream joins this match in progress for some reason. What's seen is decent I guess.

Six Way Freestyle
Jimmy Jacobs vs. Brodie Lee vs. AR Fox vs. Jon Davis vs. Silas Young vs. Stalker Ichikawa - ***
Ridiculously fuin match. Can't tell how much I laughed at Stalker's antics. Jacobs/Brodie portion was very good as well.

Masato Yoshino vs. Sami Callihan - ***1/4
I don't really have a problem watching Sami Callihan wrestle but please keep him off the mic. Good match btw.

Open The Brave Gate Championship
PAC(c) vs. Akira Tozawa - ***3/4
A little slower than what I would've expected in the first half but the ladder half is really great. Tozawa's becoming a star and his nearfalls were fantastic. I didn't really like the sudden finish though, thought it could've benefited from a longer home stretch, but the match was already past the 20 minute mark anyway.

Open The Freedom Gate Championship
YAMATO(c) vs. Austin Aries - ***3/4
I have some mixed feelings on this. I liked the match but I wonder if people were actually paying attention. The several minutes of leg work that both guys did went absolutely nowhere and there was certainly no selling. The end sequence was nice but I thought the finish felt kinda flat. Seems to getting overrated imo.

Ronin (Chuck Taylor, Johnny Gargano, & Rich Swann) vs. Blood Warriors (CIMA, Naruki Doi, & Ricochet) ***3/4 - ****
RONIN BABY! So yeah, I really liked this match from start to finish, but it was tough for me to decide on a rating. It was the best match of the night for me but that Ricochet botch at the end was odd and the match should've gone on just a tad bit longer I felt. Nowhere near the level of past Mania weekend 6 mans though.

Overall: 7.75/10
So yes, it was a good show, but I felt it was lacking that one really great match that it needed and should've had. With only 6 matches almost all of them delivered, so that's a plus. One problem was that the ceiling was so low in the venue so you didn't see guys get a lot of height from the top rope. I'd say this was the 3rd best show from Mania weekend.
---
Re: Official Indy DVD Thread
---
Quote:
God damn if I'd bought that show I'd be asking for a refund right about now.
Already asked but they haven't responded yet. If it's anything like the last COD XII, almost none will be given. Even Hyde can't be that stupid to slot himself in against Daisuke.
As for the Kings and their eventual breakup, we definitely do not need either member of the Kings joining The Embassy. Hell, it took Claudio reforming the Kings to get out of the funk he was in while aligned with Nana. And I haven't seen anything so far to make me believe that this version of The Embassy will do any better then the roster-killing 09/10 one.
---
http://www.imagerotation.com/damon846/I1.png
Quote:
Originally Posted by Eddie Kingston
....It's like watching Lost and getting angry at the end. "Fuck I've been watching this show for six years and it turned out to be the bullshit thing I thought it would be!"
Regularly Beating Up James Ellsworth
Join Date: May 2009
Location: Halifax, NS
Posts: 3,280
Points: 49
Re: Official Indy DVD Thread
---
I'm okay with the Embassy right now but they need to keep just being the undercard guys for a while, don't start elevating them by adding guys who would be fine on their own.
---
Quote:
This is the other wrestling section. It's still fake to us.
Re: Official Indy DVD Thread
---
The tag team division is incredible in depth, makes me wonder whether Cole/O'Reilly would be better served going the Davey/Eddie route and concentrating on solo action for a while, or combining the too.

The two have certainly grown as tag team wrestlers and could become huge babyface opponents in the midcard.
---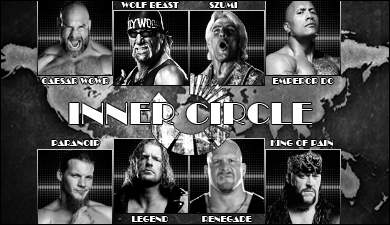 Re: Official Indy DVD Thread
---
Quote:
Originally Posted by
Jack Evans 187
View Post
Nothing confirmed on their website but if that's true then no way in hell will hybrident be getting my $15 this weekend.
He's still on the shows, and I haven't seen anything announced to the contrary. DJ Hyde will be facing Sekimoto, but it'll be on the Sunday CZW show in Union City.
Re: Official Indy DVD Thread
---
It doesn't have that much depth. Briscoes and ANX seem as they will be occupied for the rest of the year together. Maybe throw WGTT in there for part of it too. I guess they'll throw some defenses against Briscoes and Kings for WGTT but I dont see either becoming a lasting feud. They're the only contenders that they've got built up so it doesn't have that much depth. They need to start to build Cole/O'Reilly, Strong/Daniels and Cabana/Generico as major tag teams and not bit parts teams.
Re: Official Indy DVD Thread
---
I hope ANX/Briscoes really does carry on thorugh out the year, the fued could become awesome if they keep going with it.
Moron
Join Date: Apr 2008
Posts: 4,257
Points: 0
Re: Official Indy DVD Thread
---
It'll end in a ladder war at Final Battle, if not sooner depending on King staying with ROH.
Posting Rules

You may not post new threads

You may not post replies

You may not post attachments

You may not edit your posts

---

HTML code is Off

---