Re: Official Puro Match/DVD Discussion Thread (NO SPOILERS)
---
Quote:
Andre at his best was incredible.

And yeah, Inoki is like the "Hulk Hogan" of New Japan (and owner, duh), but Choshu's a million times better wrestler and just one of the most charismatic people ever.

Saito wasn't on team UWF; he never worked for that company. He just had a big feud with Inoki going and sometimes they'd team him up with Fujiwara and others to oppose Inoki and Fujinami/Kimura/whoever else. He even worked against UWF guys (including a stupidly bloody match with Maeda. You'll know the one with how Ditch describes it). He was a part of Choshu's team against Inoki and all those guys before Choshu decided to take all his dudes and head to AJ, though. I could be wrong about some of that, but he definitely never worked for UWF. He is, though, motherfucking awesome. I'm eager to see him in All Japan & AWA.
Oops. Yeah, you're right. This is the second time I've mistaken the Choshu stuff with the UWF stuff.
Still, twenty years from now, whether I'm homeless or rich, I'm going to look like a black Masa Saito, lol.
---
Marking for: Asuka
Re: Official Puro Match/DVD Discussion Thread (NO SPOILERS)
---
Just saw the Saito/Maeda "match".


What the hell was that? Talk about a Muta Scale moment gone wrong.
---
Marking for: Asuka
Wheelman for James Ellsworth
Join Date: Jan 2012
Location: "I'm from Winnipeg, you idiot!"
Posts: 682
Points: 78
Re: Official Puro Match/DVD Discussion Thread (NO SPOILERS)
---
Andre's matches with Hansen and Khan are both in or near the five star range. The Hansen match is nearly guaranteed to be my NJ match of the decade.
The Choshu Revolution is pretty much
the
turning point in puroresu history. It changed everything from a booking and style standpoint. The Fujinami feud launched them both into superstardom. Find the six man with them and Inoki vs Abdullah, Allen and Jones from late 82 to see the breakdown between Choshu and Fujinami take place. 1983 and 1984 are revolutionary gold. Then, the boys go to All Japan and Choshu's presence essentially creates Tenryu as the worker he would become, which causes the resisting Jumbo to stop being lazy in order to keep up with Tenryu who had surpassed him, all leading to the awesome twilight Jumbo ace run he'd begin by '88. In other words, Choshu is the indirect creator of King's Road too.
Being that Choshu was a midcarder at the time of his ascension, Masa Saito (his trainer) was technically the head of the stable the first time round, although he was travelling all around the world as he did. Saito doesn't actually make the NJPW set in a match until 1987, once he gets out of American jail with his new aptly named Prison Hold. He was so fucking good and a psychological master. The '87 Inoki vs Saito match (not the island deathmatch) is Muta Scale done right!
Frank Jewett's detailed article on Ishin-gundam.
http://www.otherarena.com/phpbb/viewtopic.php?t=609
---
---
Last edited by MF83; 01-23-2013 at

01:57 AM

.
Tag Teaming With James Ellsworth
Join Date: Jun 2011
Location: commentary booth shaped like a couch
Posts: 1,263
Points: 838
Re: Official Puro Match/DVD Discussion Thread (NO SPOILERS)
---
AJPW 2/1/2013:

Suwama & Doering vs. Akebono & Hama ***
Soya & Omori vs. Funaki & Kono ***1/4
Yamato vs Kondo ***1/2

AJPW 3/1/2013:

Kea, Muto, Fuchi, Funaki & Michinoku vs. Suwama, Omori, Soya, Yamato & Hama ***
Doering vs. Akebono *1/2
Kanemoto & Tanaka vs. Kondo & Hayashi ****
Sanada vs. Honma ***1/4
---
---
Last edited by flag sabbath; 01-23-2013 at

12:12 PM

.
Wheelman for James Ellsworth
Join Date: Jan 2012
Location: "I'm from Winnipeg, you idiot!"
Posts: 682
Points: 78
Re: Official Puro Match/DVD Discussion Thread (NO SPOILERS)
---
Van Halen frontman David Lee Roth on Rikidozan. This is surreal:


---
Hunter of Invisible Game
Join Date: Jul 2006
Location: highway jammed with broken heroes on a last chance power drive
Posts: 37,904
Points: 15,751
Re: Official Puro Match/DVD Discussion Thread (NO SPOILERS)
---
You could have just said David Lee Roth so if anyone in here said "Who is David Lee Roth?" I could find them and kill them.
---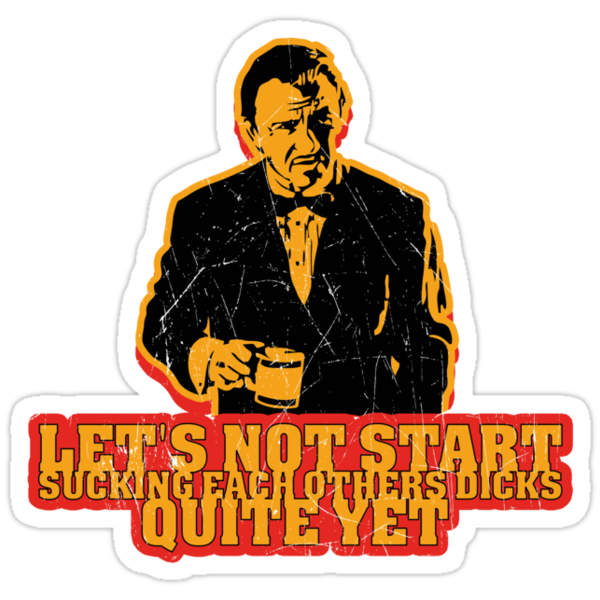 Re: Official Puro Match/DVD Discussion Thread (NO SPOILERS)
---
Jeez, that video was so awesome.
---


Credit for sig goes to: CHAMPviaDQ
Die Neon Czarina
Join Date: Apr 2006
Location: Life in the vivid dream.
Posts: 40,341
Points: 22,575
Re: Official Puro Match/DVD Discussion Thread (NO SPOILERS)
---
He name drops Undertaker in it too.
Roth is even cooler after watching that video.
---
You suck the blood of the afflicted.
Those lacking imagination take refuge in reality.
Wheelman for James Ellsworth
Join Date: Jan 2012
Location: "I'm from Winnipeg, you idiot!"
Posts: 682
Points: 78
Re: Official Puro Match/DVD Discussion Thread (NO SPOILERS)
---
Shinya Hashimoto vs. Naoya Ogawa
(4/12/97)
http://www.youtube.com/watch?feature...&v=aXLu8l43of4
(5/3/97)
http://www.youtube.com/watch?feature...&v=a_WqyApumDk
(1/4/99)
http://www.nicovideo.jp/watch/sm3130046
http://www.nicovideo.jp/watch/sm3131336
http://www.nicovideo.jp/watch/sm3135788
(10/11/99)
http://www.youtube.com/watch?feature...&v=MZrcfcUZK_8
(4/7/00)
http://www.youtube.com/watch?feature...&v=6oHGGPokqj8
http://www.youtube.com/watch?feature...&v=Ey6gEjXk5sI
Beware the spoilers! Some very important history:
Shinya Hashimoto was the ace of NJPW. By some measures, his 1996-1997 IWGP reign is the highest grossing title reign anywhere, ever. Naoya Ogawa is an Olympic silver medalist in Judo who was originally brought into NJPW for a "Different Style Fight" in a non-title match against the champ during his blockbuster reign. What became of the feud is some of the worst booking/backstage bullshit to ever happen in pro wrestling, but it brought with it awesome matches. This was the beginning of 'Inokism', the bizarre chain of events stemming from Antonio Inoki's bright idea that MMA and Pro Wrestling could become a mixed entity... somehow.
So Ogawa comes in for his special non-title match with the champ, wearing his gi and taking a licking before shocking the audience by unleashing his dreaded STO and following up with a choke sleeper for the win. He earns himself a title shot a month later and Hashimoto gets his win back to retain his title. Ogawa sticks around and loses to Muta and Don Frye a couple of times and scores a couple of smaller victories. After retiring in 1998, Antonio Inoki decided to open UFO, an MMA promotion. Ogawa would train with Satoru Sayama and others in the ways of MMA. He punched president Seiji Sakaguchi at a conference, quit NJPW and joined UFO. Booker Riki Choshu vowed that NJPW would quit supporting UFO. Ogawa was scheduled for a rubber match with Hashimoto on 1/4/99 and in an effort to gain publicity and legitimacy for UFO, Inoki convinced Ogawa to take liberties with and beat the shit out of Hashimoto. Hashimoto was unaware he was about to be shot on and would end up being hospitalized after the match. This one-sided ass-kicking tarnished his character and NJPW in general. (Enuhito's youtube video explaining 1.4 Incident in detail:
http://www.youtube.com/watch?v=VveLsHFoUcg
)
Somehow, everyone agreed that they would fight again, this time for the NWA Title. Inoki had the decision changed again at the last minute and instead of giving their former ace the revenge victory he so desperately needed, they had him go down decidedly in an albeit classic match and finish. They had a tag match at the January 4th, 2000 Dome show and afterwards, Hashimoto wanted yet another match with the stipulation that if he lost, he would retire. He shaved his hair for the match and he lost once again!
Hashimoto was initially going to return as the leader of a NJPW offshoot stable but more backstage drama left him creating ZERO1-MAX. Ironically, Ogawa would join Zero1 and be the number two star before leading the HUSTLE revolution and inevitably going back to Inoki under the IGF banner. Inoki would continue to be insane and almost killed New Japan.
Matches
1. (10/11/99) - I watched this twice. The first time through left me questioning if it even broke the four star threshold. However, I knew my view was tainted knowing I had allowed myself to come in dismissive and sucked into mark anger over the 1/4 incident and at the monumental stupidity of the booking here. "Let's take our ace, tainted by getting his ass handed to him unprofessionally in an infamous shoot incident... and job him to the exact same guy!" As well, the shift in atmosphere from "fuck yeah! Different Style FIGHT!" to "Okay, let's pretend this is real!" was uncomfortably present. I wanted to counter some things
Daniel said
in my writeup and without specific examples, watched it again I did.
I appreciated their callbacks to the 1/4 incident in worked form even more on the second view. That headbutt spot was fucking perfect. I'd actually agree with almost everything Daniel said about the match with the exception of his description of Ogawa's selling. Not that it was less than good or even great, but it was a little inconsistent towards the end and not of the general quality needed to be dubbed on par with the best selling ever. That's about it for my stubborn nitpicking though. What I paid more attention to the second time through was the final section, specifically Ogawa's cut-offs and the miniature hope spots Hashimoto would squeeze in. The layout is stunningly intricate and Hashimoto rivals Terry Funk in expressiveness; I'd argue it even more impressive because it was not cartoon-like nor a trademark of himself. On top of that, he had to call the match for the most part, something Terry rarely did. Hashimoto expertly executing his role deserves an Oscar equivalent for how perfectly he played it. Keys to the match's success were Ogawa's timing, facials, selling and cooperation with Hashimoto's work. Props given where due. ★★★★★ or 90%
2. (4/7/00) - I also watched this twice. Hashimoto's performance in this match is chilling. If he won the 1999 Terry Funk award for expression, he sure as shit retained in 2000. Speaking of Terry Funk, this reminds me of Terry's initial retirement match in how Hashimoto wrestles as if it really were his last match. His attitude, language and aura in general is unique to any of his matches. He comes in with dead eyes and he dominates. He is there to survive and to destroy, not to fight. He has an answer to everything Ogawa throws at him. The apron suimengiri and STO->DDT counters are up there with the suimengiri from the Takada match in terms of highlight reel moments, and a bunch of other counters added so much. Flaws to the match include the opening portion of the bout being weak, the pacing was a bit off in the first half, an overall weaker Ogawa performance and the bewildering Murakami interference spot. Although bit more microscopic, Hashimoto defenselessly giving into the first STO that would begin Ogawa's career ending string of offense, given that the superbly demonstrated psychological theme of the match was Hashimoto's preparation and focus to prevent and adapt to all things threatening, was a glaringly poor transition the second time through. The feud's climax is transcendent. Without its flaws this match surpasses their fourth match. As it is, ****3/4 or 87%
3. (5/3/97) - Essentially a collection of callback spots from their first match worked a lot tighter and more interestingly so than in match #1. The final stretch is wrestling gold. The good kind of unsatisfying; the kind that begs for more. 78%
4. (4/12/97) - 60% Ogawa looks fine for a debut match. He still has an air of humility about him and Hash backpacks him to something acceptable.
5. (1/4/99) - "Cancerous to the industry" It's shoot-shaky and troubling from the get go. Ogawa unleashes a barrage of cheap shots that did hospitalizing injury. Awkward and abominable. The aftermath was fun for me waiting for Choshu to punch Ogawa. 5% for entertainment factor.
Bonus:
http://www.youtube.com/watch?v=hsyu9s3qiNM
http://www.youtube.com/watch?v=gnurR2X7X0o
(1/4/2000) Hashimoto/Iizuka vs. Ogawa/Murakami - Murakami's sloppiness brings with it shoot atmospheric excitement and this match is wacky chaos. The way it works out is as if they tried displaying the deteriorating 'health' of the seconds à la some video game and it was wicked to see. Ogawa only tagged in once Murakami truly needed the tag, and that kind of logic doesn't usually apply. The build to the clash of the titans is what the match is about and like I said, it was done exceptionally well. It all breaks down in the end as Hashimoto applies a double wrist lock on the floor (professional wrestling!) and Iizuka earns himself a humongous win. Hashimoto probably needed the fall but this was a damn good Dome spectacle. ★★★★ or so.
---
---
Last edited by MF83; 01-24-2013 at

12:11 PM

.
Ben Wyatt's Low Cal Calzone Zone
Join Date: Jun 2011
Location: Golfing with Stephen Hawking, he lied about his handicap. Didn't need a golf cart though, I just sat in his lap.
Posts: 5,891
Points: 464
Re: Official Puro Match/DVD Discussion Thread (NO SPOILERS)
---
Great write up MF83. I've watched the 1/4/99, 10/11/99 and 4/7/00 matches and enjoyed all of them (the 1/4/99 more for the surreal imagery and atmosphere of Hashimoto being mauled than actual quality). Hashimoto excels at the destructive violence and managing to channel his charisma and aura/presence into magnifying his matches and giving them this energetic and frenzied atmosphere: so sticking him with Ogawa who had the credentials to believably overwhelm Hashimoto and build to all of his desperation counters and comebacks was a truly magical chemistry. I remember actually being genuinly bothered at the finishes to 10/11/99 and 4/7/00, not so much in terms of how it ended from a quality standpoint, but more because I was so genuinly heartbroken that we didn't get the ending we truly deserved on the back of Hashimoto's beautiful and heroic performances against the merciless and frightful Ogawa.
Posting Rules

You may not post new threads

You may not post replies

You may not post attachments

You may not edit your posts

---

HTML code is Off

---