Moron
Join Date: Nov 2009
Location: WHERE THE BUFFALO ROAM
Posts: 15,930
Points: 240
Re: Official Puro Match/DVD Discussion Thread (NO SPOILERS)
---
Old review, but never published here:


Flashing Tour 2012 - Day 8


1. Ryota Hama, KENSO & Andy Woo vs. Masanobu Fuchi, Masayuki Kono & Yasufumi Nakanoue

*1/2


2. SUSHI vs. Aegyptus Aerial

1/2*


3. Tournament for the VACATED All Asia Tag Team Championship – Semi-Finals: Stack of Arms (Minoru Tanaka & Koji Kanemoto) vs. Tokyo Gurentai

**


4. Tournament for the VACATED All Asia Tag Team Championship – Semi-Finals: Team 246 vs. Turmeric Storm

**


5. AJPW World Junior Heavyweight Championship: Hiroshi Yamato © vs. Hikaru Sato

Now we're talking, this was a good match, with a lot of psychology and one-upmanship. They worked the semi-shoot style, but in a very compelling manner.

***1/2


6. AJPW World Tag Team Championship: GET WILD © vs. Joe Doering & Zodiac

**1/2


7. Keiji Mutoh & Kevin Nash vs. Taiyo Kea & Seiya Sanada

This was good, liked it. Plenty of psychology from Nash, that's what he always does good, and he worked very well overall. He even took 3 bumps. Thumbs up for this one.

***1/4


8. Triple Crown Championship: Masakatsu Funaki © vs. Suwama

Very good match. Human chase game, both guys displayed some crafty tactics and strategies. Damn fine selling too, and the finishing stretch was well done, especially after the Akiyama callback earlier in the match. I love how they've build Funaki's finishing combo as a death threat that can end a match at any time, it brings excitement.

***1/2


Solid show, but wouldn't recommend the whole thing, just find and watch the ***+ matches.

Hunter of Invisible Game
Join Date: Jul 2006
Location: highway jammed with broken heroes on a last chance power drive
Posts: 37,904
Points: 15,751
Re: Official Puro Match/DVD Discussion Thread (NO SPOILERS)
---
I have no idea if hes still using it because i'm so far behind on wrasslin in general but I always loved Yuji Nagata's theme he was using a few years ago.
---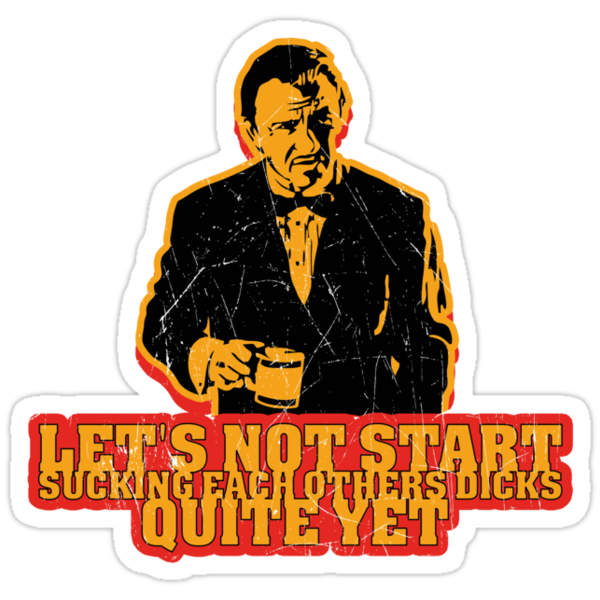 Peter, Peter, you're a ....!
Join Date: Aug 2006
Location: Winchester, VA
Favourite(s): The Phenomenal One, THE MAN, & El Ingobernable
Posts: 13,761
Points: 19,293
Re: Official Puro Match/DVD Discussion Thread (NO SPOILERS)
---
Couple matches I watched last night from the All Japan Classics series:
NWA United National Title (Vacant)
Ricky Steamboat vs. Genichiro Tenryu
2/23/1984


This match really made me appreciate the art that is professional wrestling. The UN title was vacated after the death of David Von Erich, so that automatically makes it pretty meaningful. Whenever the term 'human chess match' is used, this is the type of match they'd be referring to. Both guys really made every move count & there were some truly beautiful looking counters. Excellent sequence where Tenryu has Steamboat in a head scissors for several minutes, then he finally escapes (after a failed escape that Tenryu OWNED), locks in the Figure 4, and both guys roll all the way out to the floor with the hold still locked in the entire time. Finishing sequence looked like something way before its time. Really good match where both guys were both in amazing shape in their careers.
****
AWA World Heavyweight Title - Special Referee: Terry Funk

Jumbo Tsuruta (c) vs. Nick Bockwinkel
2/26/1984
This bored the daylights out of me. Really no structure to it, just a bunch of random moves & brawling on the outside. There was maybe a 3 or 4 minute sequence that I actually enjoyed & that's when Bockwinkel was in pure desperation mode doing everything he could to put Jumbo away. He'd constantly throw him outside the ring (could the AWA Title change hands on a countout or something?), throw him into the post, and hit a beautiful looking brainbuster from the apron back inside the ring. Funk was just there to count really loud I think.
Besides that, it's a really long match that seemingly goes nowhere and ends in a double countout after 28 minutes. All Japan seemed notorious for shit like that in the 80s...
** 1/4
---
Die Neon Czarina
Join Date: Apr 2006
Location: Life in the vivid dream.
Posts: 40,344
Points: 22,584
Re: Official Puro Match/DVD Discussion Thread (NO SPOILERS)
---
Quote:
Nothing beats Yoshihito Sasaki's theme right now. FUN. Nakamura's so is great too. Liger's is probably the all time GOAT theme.
LIGER'S ultra Japanese culture theme.
---
You suck the blood of the afflicted.
Those lacking imagination take refuge in reality.
Mid-Card Champion
Join Date: May 2009
Posts: 5,661
Points: 3,232
Re: Official Puro Match/DVD Discussion Thread (NO SPOILERS)
---
I'm watching my first ever Japanese wrestling match at the moment, Hiroshi Tanahashi vs. Minoru Suzuki.

Suzuki has just got into the ring... Let's see what this is about!
Moron
Join Date: May 2011
Location: Waiting for Shinskay vs Okada at the Dome!
Posts: 3,067
Points: 0
Re: Official Puro Match/DVD Discussion Thread (NO SPOILERS)
---
may not be the match that will get you or anybody into puro.

Watch Naito vs Okada from March or Okada vs Tanahashi from June and that'll do it.
Re: Official Puro Match/DVD Discussion Thread (NO SPOILERS)
---
---
"Good night, sweet prince"
Wheelman for James Ellsworth
Join Date: Jan 2012
Location: "I'm from Winnipeg, you idiot!"
Posts: 682
Points: 78
Re: Official Puro Match/DVD Discussion Thread (NO SPOILERS)
---
Reviewing DVDVR's Best of NJPW: 1980-1984
I've had a good amount of time to watch some wrestling over the last couple weeks of holidays and watched discs 4 to the middle of disc 6. Watched the final '84 bout this evening and that seems like a good place to cut it off for now. I'll come back to this thread whenever I do get around to an update. This has maybe been the most pleasurable compilation I've had the joy of experiencing and I recommend it to everyone! I ran through it when it originally came out but that was back in the days of drug abuse and as a result I recall very little, so this is basically like running through the set fresh while still understanding most wrestlers' gimmicks and roles. There will probably be typos and such as I don't feel like editing this further than the reformatting process.
Anyway, my take on the first five years of the 80s decade from King of Sports:
Andre the Giant vs. Stan Hansen (NJPW; 1981/09/23)
This is easily one of the smartest pro wrestling matches that I've ever experienced in my time as a fan. Absolutely stellar work from both men through and through and my first official five star match. Why?
The workrate: Something was happening always. Andre working the lariat arm like William Regal. It's a thing of beauty and comes into play multiple times. Hansen provides his infamous brawl barrage and the chemistry obviously works out.
The "spot dodge" factor: Each man dodges multiple times and dodge spots are awesome normally, added into a match as this is a fat bonus. The dodge spots are big factors surrounding both of the match's big spots.
The bodyslam psychology: It begins as seemingly just another day for Andre when he rather easily counters Hansen's first attempt to slam him, by grabbing the injured arm. Looking to put away his foe, Andre starts throwing suplexes and strikes. Hansen's "resthold comeback" is full of struggle and when he toe kick's Andre, the tension in the air is at maximum. He nails the slam, but further than that, the aftersell of both men is priceless. Hansen's display of successful exhaustion and new confidence not only in his game, but knowing that Andre has a weakness (back), is executed perfectly. Andre is human after all! Beyond that, Andre temporarily loses that air of invincibility, visibly loses confidence, and shows lack of physical dominance for the first time in New Japan.
Andre's camel clutch escape and Hansen's armdrag: <3
The midway countout and Gordi's point about all involved performing to full potential: Mr. Takahashi and the New Japan representative play their roles perfectly during the countout/restart break. Mr. Takahashi making things suspenseful in his announcement and the suit's "acting". Skaaland is perfect as a wise heel manager here. I absolutely love how Hansen and Andre both cut it out the second they realized what has happened and begin the petition for a restart. It shows they want the win rather than just the violence a match like this brings. Heel Andre runs to his Skaaland for advice and to help persuade the officials while Hansen does his job as face to rile the crowd support into a frenzy.
The face and heel performances: Hansen babyfacing is amazingly energetic and varied. I'm tempted to say that this face performance is up there with some of Terry Funk's best because while less dramatic reaching high points, it is continues from beginning to end and less blatant. He's vibrant at all the right times and completely loveable in his quest for nothing more than to fight and down the giant. Andre gives us a verbal dialogue to go along with his body language and his special brand of heel tactics. A+ in selling, timing, and expression (body and facials) from both men.
The finish: Hansen finally hits the Western lariat and that moment is rightfully a highlight reel regular. True to the equality theme, they sell equal amounts of time. Hansen had to use his injured arm to try to finish off Andre and in doing so worsened the injury. Andre was knocked out of the ring, but as just previously stated, the arm wasn't fully functional so though he got taken out temporarily, he was vertical at the same time that Hansen was. His confidence had taken another hit though. He couldn't beat Hansen his way so he grabs his own elbow pad to try and beat Hansen with his own medicine. That would not happen as Mr. Takahashi, irritating Andre by trying to check for weapons inside the pad, eats Western (Europe) Lariat and the match ends than ending it there. Both men, still willing and able, continue fighting each other and then the ring boys, until Hansen is forced out of the ring. The symbolism with both men standing tall at the end, with Andre in the ring and Hansen whipping a chair, is the sugar on top for the theme of "irresistible force meeting the immovable object". In the end, the force remains active and the object remains in its same position.
★★★★★ or 91%

5-on-5 Gauntlet (4/19/84) Alright, didn't love this last time. Let's see if that changes. Okay, one for one; that first fall ruled. Two for two, the hand offense could have been a bit more varied but that was still much better than I recall. Interesting that that was the first time the sasori tapped a person on this set. That damn second rope is an Achilles heel for the Dragon. Three for three, what a fucking Fujinami performance. Okay, Yatsu/Takada was much better this time through. Takada was actively good-great, as was the fall itself once the spot-fall sequences ended. Four for four then. Sadly, Kimura/Yatsu is as subpar as I remembered it to be and automatically removes the match from potential five star territory. To their credit, the superplex/leg lariat combo was a good way to re-rile the place after all that mediocrity. Animal brings goodies to his bout with Kimura and they manage another successful fall. Love the Fujiwara fall still. My goodness, that smile. Make it or break it, oh final fall… Ok, that was much better than I remember. 89% Can't give it five because of Yatsu/Kimura but my goodness was that incredible. I do "get it" now. Essentially a collection of close-to-or four star matches and a blemish. Remarkable stuff.

Andre the Giant vs. Killer Khan (4/1/82) – Gotta watch this again because it's that good; Fuchking amazing. Detractions are messiness and tiny bits of confusion along the way but those are small detractions indeed. Khan attacks Andre's ankle. Andre sells like a god. A motherfucking god. He does neck work on Khan, just awesome cravats and sleepers. *literally shows Takahashi by applying it on him!* "That is not a choke!" My favourite spot of the match is probably Andre going for the double leg hold a la Hashi's single leg to work Khan's neck. It's potentially lethal. ONE HANDED MONGOLIAN to the ankle~! Andre covering his ears to protect from said chops at the end! Wonderful near-finish I guess when Andre hits boot but not running press. Seriosuly, everything he did that would realistically affect the ankle, he sold. Like the god damn king of the world. 88%

Fujinami Tatsumi vs. Choshu Riki (4/3/83) – OH FUCK YEAH. Things broke down in the late '82 six man after Fujinami would not cooperate with Choshu and got bitchslapped for it. The rest of the match featured slap exchanges and after it was over, Choshu attacked Fujinami, grabbed the mic and made some comment about him not being a dog or some such business. I wish I watched their first singles match from a little while after that, before this, in hindsight.
Choshu went out there to prove himself and did he ever! It helped that he was challenging in a featured title match as he did not fuck around in the slightest. I loved a lot about this, little-thing wise. Starts heavy with a Choshu jump-job ending in DOUBLE lariat before the bell, putting over the lariat for the match. The slaps continue and boost things between early matwork. During early holds, Fujinami's prevention of the backdrop was just lovely and sold it as a mega threat for later on. They paced the holds wonderfully, and just when you think it's starting to drag, boom, "DO-RA-GON~!". The action is just so tight. The sasoris were set up and executed well. Fujinami struggling against Choshu actually sitting down with them to prevent the rope escape was so refreshing and enjoyable. I *loved* Fujinami's counter out of the juji into the bow and arrow, which was not only pretty, but practical as it sent Choshu outside for some floor-play and a near-20 count. I legitimately thought Fujinami had it after both his German and O'connor roll attempts, and Choshu's shocked "two?!" after the German only helped things. Choshu's murder lariat to end it was perfect and as a callback to his shocked reaction to the nearfall earlier, his "three?!" afterward was icing. Crowd saw something special as apparent by their post-match celebration. Tremendous. Sprinkles on that icing in the form of Masa coming in jumping like a teenaged girl and Fujinami's suggestion there was hair pulling enraging Choshu during his award ceremony. This feud must continue and I couldn't be happier! ★★★★¾ or 88% I could see myself five starring this on a rewatch.

Tatsumi Fujinami vs. Killer Khan (11/3/83) – Dragolian Chops! Khan sells a dropkick by checking if he lost a tooth. Not once, but twice. <3 Love Fujinami stealing another move by laying a perfect double knee as that;s only gonna come back to bite him in the ass. Also love him failing to lock in a scorpion and instead swiftly switching it into a drop down figure four. Love Khan taking over via small package and the punches that followed. Love Fujinami surprising Khan with quickness, multiple times. Love Mr. Takahashi not breaking Khan's rope escape tries after he used heel tactics. Love Khan screaming to sell Dragon's ground kicks. Jesus, I love the pinpoint accuracy of Fujinami's diving knee. Love Kong's one armed Russian legsweep. LOVE Khan's diving knee and the fact that I completely bought the nearfall without any kind of finish forecasted. Also love how it was only from the second rope to make his third rope try seem like a much bigger deal. Loved him "kicking out" by just lazily lifting his right arm, and it only worked because Fujinami had him pinned Northernly. Dislike the countout ending.  Genius match though. Was set to hit ****1/2 before the admittedly lame ending. The highest of ****1/4 84%

Tiger Mask vs. Gran Hamada (11/6/81) – This was much better than I remember it being. Easily the smoothest around the edges Tiger Mask match so far. The transitions are natural and the momentum shifts are spaced well apart. The type of match when it could have ended at any point, made both look strong, making everyone wonder why this wasn't the feud Tiger Mask would be remembered for. It's as if Hamada was right mad at Tiger for taking his potential spot as new junior ace because he gave Tiger less than anyone ever did here. Tight and even until the satisfying non-finish. ****1/4 83%

Tatsumi Fujinami vs. Riki Choshu (8/4/83) – First thing to be noticed is the evening out of the chants to the point that "Choshu!" calls come close to equalling "Dragon!" calls before the bell. This was a war. It lacked some of the finer points of their prior matches; the little charms and super sells and such. However, it was a rollercoaster that hardly slowed down. They have a chain somewhere in the early half that lasts a good three or four minutes. What makes this chain special, though, is that each move they incorporated was semi-threatening, well worked, and flowed to the next hold with such graceful struggle, and I really appreciated it as a fan. After barely making it is after 20, Fujinami survived what I thought was finally going to be the Scorpion he tapped to. Instead, he downed Choshu on the outside with a couple big moves and won, nay, survived. Great match and shin champion… but wait, I take that back! Fujinami does not accept a tainted championship. Good show, chap. He'd accept it due to real life circumstances in the near future, but for now, he is noble. ****1/4 83%

Tatsumi Fujinami & Antonio Inoki vs. Dick Murdoch & Adrian Adonis (12/7/84) Okay, this wound up being fantastic. The second time in for each of the natives was needless and boring but everything outside of that was quite good. Fujinami had to be in there for ten minutes at the start and the workover was all good enough to hold attention. There were a couple really good hot tags in here, especially Inoki's second last time in. The final segment featuring legal Fujinami was very good. When Inoki got in there with Dick, they stopped, captured the moment and built up tension in a really cool restart. Breakdown with chairshots and Fujinami biting Murodch back was scrumptious puroresu. The end was terrific. Yeah. ****1/4 83%

Bob Backlund vs. Stan Hansen (9/30/80) – Wonderful pro wrestling. The best of Hansen vs. inoki… only there's an even better (at this point) Backlund in there with him. The arm work chunk was unnecessary and probably detracts from what this could have been, and the finish wasn't the best for a countout. Still though, damn good shit, and bonus points for the post match fistfight. ****1/4 83%

Choshu Riki vs. Fujinami Tatsumi (4/21/83)
Fujinami comes taped at the knee, and the roles are reversed as Choshu is presented as the man/champ. He even sends Animal to the back as to not distract or interfere. Such struggle once again. Slap themes continue in this one, most conspicuously when after a dragon screw, Fujinami can't twist on a figure four, so instead he slides into mount and slaps Riki senseless. Good psychology here, demonstrating that Fujinami WILL make it to the ropes unless you hurt him first, and when you do hurt him, well, at this point, he'll still get there! Four sasoris and Tats will not give, so Choshu dumps him outside, hangs him by the leg on the rail, cheaply waits til fifteen and pops back in for the countout. From here it's clear that next time will be about the submission. Storytelling, I dare say. Great selling here. It suffers from some unfortunate miscommunication in the middle but this is still very good. Bonus marks for Fujinami fighting through a continued beatdown after the bell, and for Choshu giving an interview while stomping Fujinami. So good. ★★★★+ 82%

Tatsumi Fujinami & Kantaro Hoshino vs. Dynamite Kid & Steve Keirn (1/18/80) – Its only glaring flaw is a weak, lackluster beginning portion. Dynamite is immense here, Japanese are great faces, Keirn is a bit weak but hangs with the rest of them and they produce a fresh, exciting, exhibition tag. 82%

Tiger Mask vs. Bret Hart (2/5/82)
I thought this was a tremendous encounter and Tiger Mask's best so far. Bret works tight and more importantly, this keeps Tiger working tight. Dynamite, for all his supposed godliness, let's things get too loose and thus messy. It's paced just right, they work in some good leg work on Bret, everything is uniquely laid out and fun to watch. The finish is awesome. Clean and fun. Minor issues docks this to 82%.

Antonio Inoki vs. Stan Hansen (9/11/80) Epic Hansen flavoured brawl. He just beats the fuck out of Inoki for twenty minutes, getting everyone in an outrage by throwing 8 hammer throws but never the lariat. Blind Hansen striking, and especially kicking (jumping knee and dropkicking) Inoki right in the face many times. Inoki was fin to lose this thing and it was a desperate struggle for him to survive and ultimately try and win via countout. It loses points for the weak finish.
Countout is fine, but that Hansen randomly started Argentine'ing Inoki, both times sloppily and the second almost botch, it lost its magic. Especially because when he decided to Argentine Inoki (first is excusable) the second time, that was where you throw the lariat. The countout itself was fine, but definitely illogical to the point of hurting the match. **** 81%

Tiger Mask vs. Dynamite Kid (8/5/82) – Original for these two. Didn't feel forced and got to be a very good juniors match in the end. **** 81%

Tatsumi Fujinami vs. Tony Londos (9/19/80) Fucking amazing British Brawl technical bout, fast paced and ingeniously worked. Exhibitiony without building heat, but what a treat to watch. Tats brings it to a bringer and they make four stars. **** 81%

Tiger Mask vs. Steven Wright (4/1/82) - Really, really good. Wright lays some amazing mat work on us and the workrate is optimal throughout. Finish is out of nowhere and Tiger shakes off some pretty decent legwork but this is an excellent exhibition match. 81%

Tatsumi Fujinami vs. Riki Choshu (9/21/83) – Holy slowed down Power Hall, Batman. Choshu locks a sasori and gets a great facial out of Dragon. Fujinami eludes Choshu once inside, but instead of further chickening out, instead, he lies right down on his back in the middle of the ring and tells Choshu to bring it. Awesome moment which confuses and catches Choshu off guard when Fujinami quickly scrambles to his feet and nails a lightning enzuigiri. He gets in a full spinning toehold for good measure before locking in the figure four. BEAUTIFUL segment, that. He follows with a dropkick, scorpion, figure four combo. These men do not submit! A good counter sequence afterwards before they screw up a two-man floor dump. Not sure if I like or dislike Fujinami obviously goading Choshu into lariating the post. Double countout as we hit pause on this feud after 6 matches in one year! Fans want a restart. Mr. Takahashi goes to ringside to investigate this notion but not two seconds pass before the boys are back at it. They keep it up and as Fujinami is running the ropes, Animal trips him up. Backdrop! KILLER KHAN COMES IN, COUNTS THREE AND I LOVE PRO-WRESTLING. That keeps this safely in the four star territory. Their first match sucked (I went back and watched it. I do wish it was included JIP for the violent chair shot filled ending but the first twenty minutes were painful) but outside of that this feud has been all quality. **** 81%

Tatsumi Fujinami, Akira Maeda & Kengo Kimura vs. Riki Choshu, Yoshiaki Yatsu & Animal Hamaguchi (12/8/83) – This marks the debuts of Yatsu and the act of the ring announcer parroting the ref's counts for the set. Choshu and Fujinami line up and match disdain before Yatsu and Maeda make clear some beef. This is sure to be a wild one. God, I love the sasori-and-arrow switch. This is the first frantic Choshuism tag and it does not disappoint. Driveby stomps, countless quick tags, high quality double teams and the first good Kimura appearance. The second time the six of them make it outside together, it all breaks down as weapons come into play and a whole bunch of other shit. Hell yeah. This is the goods. 80%

Antonio Inoki vs. Stan Hansen (4/3/80) - Tight brawling action throughout. Inoki targeted the arm and set that as his base for psychology. That work would have been better if he went for more than one juji ¾ of the way in, but it does a good job showing how Inoki weakened the effect of the Western lariat. Huge perfect jumping knee to the face from top to outside at one point. Reached four by the end. **** 80% **** 80%

Tatsumi Fujinami vs. Ron Starr (9/30/80) - Mmm, silky smooth headlock/cravate play! An epic Fujinami performance. Facials, selling, generalship, mmm. Starr provided the assualt allowing for Fujinami to provide really the first case of long term limb selling ive seen in New Japan, history wise, via Fujinami's arm. Everything flows in yet another great Fujinami match. **** 80%

Tatsumi Fujinami vs. Steve Keirn (11/6/80) – Scrumptious strong style to close out the year. Good work throughout. Sick leg work by Tats but nothing came of it as the unrelated finish came after the sleeper counter that countered the leg work (though, he sold after the bell). Loved the sleeper counter. Good chaining. Yeah. Not quite four, but damn close. ***3/4 79%

Bob Backlund vs. Riki Choshu (8/24/84) – Fan of the fact that Choshu rejected the handshake. Intentional or not, even bigger fan of Backlund swinging his arms in imitation of Choshu pre-gong. Is Fujinami injured? Having some serious Dragon withdrawals about now but too lazy to check '84 TV schedule. Decent mat wrestling kicks things off as they… tangle up in Cerulean blue. Bob high angle bridges out of what I believe is the first of many Riki headscissors of the set. Only Bob Backlund is going to bridge roll out of arm scissors, twice, then effortlessly deadlift Choshu and leisurely release him up top. Yes. Only Choshu is going to be able to pull off such a tight cross body from that position. Love the effortless transition from scorpion to figure four amidst Bob escapes. Doesn't even lock it in, that's how you do an "even spot". Lovely pro wrestling, folks. (Un)intentional Choshu low blow heats things up and Backlund comes back with a pair of slick elbows and a crawling ram headbutt! God damn, does Bob sell the lariat. Choshu has been very much like Flair in that every time he heads up top, he's coming down hard. Airplane spin before the textbook failed double scramble countout. Such a good, fun, exhibitiony fight of a match. ***3/4 79%

Tiger Mask & Kantaro Hoshino vs. Kuniaki Kobayashi & Gran Hamada (2/10/83) - Starts off all nice and typical. Then, the rudos get angry and try to de-mask TM. From there it really heats up and Hoshino gets in a sweet punch rush. They get divey and it ends as Tiger does a running plancha sending the jealous Hamada guillotining into the crowd. Ah, the reminders of the over-the-rail match finish. Yes, the final Tiger/Dynamite is coming soon to a computer screen near you! 78%

Tatsumi Fujinami vs. Isamu Teranishi (10/8/81) – Well and good test of interpromotional strength stuff to start. Fujinami with a swank counter to a pin, Teranishi just won't let go of the wrist lock so Fujinami just starts unloading stiff "Fire Pro Wrestling" chest punches, and chops, and then Teranishi voluntarily lets go to headbutt him as if it were 1995! Awesome! Tatsadvantage, goes for Dragon Suplex, Teranishi scissors Fujinami's leg, trips him into the sitting toe hold, and transitions into a fucking horse collar. PRO WRESTLING! Do-ra-gon! Teranishi punches a la open handed slaps meaning his second row knuckes are connecting~! Strong style slaps! Dragon punch! Loads of goods before the go home during which it looks like there was some shoot struggle. They did a shoulder throw spot twice but it didn't appear to be the spot either time. Shortly after, Fujinami whips him again, goes behind, does a ropebounce jrlch but instead of pinning rolls through and does a German AKA Doug Williams finisher. (Chaos Theory?) Teranishi did a couple dropkicks early that Fujinami no-sold as well. That kind of thing detracts but the intensity, the punches, the matwork, it's all good. ***3/4 78%

Gran Hamada vs. Babyface (4/3/80) 77% - This is the infamous "Hamada does Tiger Mask before Tiger Mask even debuts" match. Fun and definitely influential!

Tatsumi Fujinami & Akira Maeda vs. Riki Choshu & Higo Hamaguchi (12/2/83) – This match is weird. The first half is excellent and it seems as though they're building to a great tag team match as Choshu locks in a couple sasoris and it looks to finally be the first submission in that manner of this set on Maeda. Fujinami gets in a cool frustration spot and next thing ya know, Ishingun have weakly transitioned into leg locks and it becomes obvious that we're headed to a draw. Maeda is really green in this match and gets stretched hard for it, which is always a plus. He and Animal kill the crowd before trying a headbutt war spot that just fails unfortunately. It heats up again toward the end and finishes quite strong with countery callback lariat goodness. Hard to rate but 77% sounds good.

Tatsumi Fujinami vs. Riki Choshu (7/7/83) – Early figure four allows for some fantastic realism in Choshu's selling after the fact. This was a match of evenness. My favourite part was Choshu landing elbow drops and Fujinami ground kicking him every time he got back up. Fujinami counters a lariat with his own and follows it up with the maneuver Choshu stole from him in the first place. The second Fujinami Scorpion attempt sees him taunt Mr. Takahashi and count along with him as he DQ's him on the five count. Awesome non-finish. Animal is in and attacking Fujinami but he does not break! Maeda (Dragon's second) fights him off, and even as the rest of Riki Team attacks Fujinami, he will not break! After a full minute or so, Sakaguchi finally convinces him to break and raises his arm. Fans want a restart but it is not to be. 76%

Antonio Inoki, Akira Maeda & Yoshiaki Fujiwara vs. Riki Choshu, Yoshiaki Yatsu & Animal Hamaguchi, (2/9/84) – Holy poop, it's 1984 and a wild Fujiwara appeared! He's got a taped forehead and so does Choshu. Animal is adamantly opposed to Fujiwara during introductions. This is all quite promising… and it does not disappoint. Really weird to have a featured multi-man without Fujinami in it but it's kind of refreshing too. Fujiwara was already oh so good here. His "show" begins as he breaks the chain of double teams a ways in, dismissing Maeda to the apron so he can face Animal one on one. They grapple and Animal hammer punches his bandaged forehead and opens up the cut. The selling, oh, the selling. His survival crawls while in one of Ishingun's clutches late in the game was so realistic. I love bossman Choshu pointing at everything that moves and directing traffic as well as everything about Ishingun at this point. They get to brutalizing Fujiwara so much so that Kotetsu hops the rail and eventually Mr. Takahashi calls it when the double/triple teams get to be too much. Inoki reminds us all how he got to be ace of world with such expression while dishing haymakers. Fights break out and eventually Teranishi and Kobayashi join in as (most of) Ishingun stands tall. Fujiwara is livid during post-post-match crowd appeal. Just lovely. 76%

Chavo Guerrero vs. Kengo Kimura (9/30/80) Chavo is a lot better than his match against Fujinami. He works a decent ground game and this eventually turns into a hot little finish wherein Chavo bests Kengo by backdropping him on the floor, but Kengo is able to hold him between the middle ropes for the double countout. ***3/4 76%


George Takano vs. Stan Lane (7/24/81) – They work on the ground unspectacularly, but active enough that I paid attention the whole way through. At first point of Takano uncooperation, Lane hits the first knee strikes for the natural transition into third gear. He later unloads a perfect back spin kick, high kick, and rolling solebutt to my utter surprised delight. A simple, effective finish with a clothesline/sleeper otoshi. Would love to see that used as a regular finisher. Good match. 75%

Hulk Hogan vs. Antonio Inoki (IWGP League Final) (6/2/83) - Hogan is a bit clumsy at times but this is a fine Inoki performance. He's agile with his actions and executes some nice flash submissions. I love the end. Hogan axe bomber's Inoki into the rail and Inoki barely makes it onto the apron before getting axe bombered off and into the rail. He is dead but his fucking underlings drag his carcass into the ring. Hogan oscilates like a madman appealing for the win and eventually Mr. Takahashi rules Inoki (who's mouth is open with tongue hanging out <3) unfit to continue. 75%

Tiger Mask & Kengo Kimura vs. Bret Hart & Dynamite Kid (7/16/82) Fun! Muchos dropkickos. 75%


Antonio Inoki vs. Riki Choshu (5/18/84) – Inoki does well enough selling knee damage but Fujinami he is not when it comes to selling desperation while locked in the sasori. I like Inoki's original comeback orchestrated voluntarily off his back as it shows his cleverness while simultaneously demonstrating Choshu's dominance standing and grappling, which is quite the advantage indeed next to shacho. Speaking of clever, they manage to put over the backdrop threat via struggled prevention before Choshu gets the knee crusher instead. By then Inoki really had done a nice job keeping the selling honest and consistent and it all fit together quite nice. Sasori spot really doesn't work against Inoki since there's zero chance he's submitting and Choshu appears deflated on attempt number three. Gotta repeat that I really enjoyed inoki's selling. Realistic in that he worked around the injury as if it were real and sold it visually without it becoming conspicuous. I thought for the briefest second that Inoki would take the countout loss. They flubbed the finish but made it work in an, "Haha oh dear, that's our Inoki! *sitcom credit still*" kind of way. ***1/2 74%

Tiger Mask vs. Dynamite Kid (1/28/82) - Better than their first match on here but not by much. Same problems with the botches, spottiness, poor transitions, lack of flow, but the impressiveness of what they were doing sticks. ***1/2 74%

Tiger Mask, Antonio Inoki & Tatsumi Fujinami vs. Baby Face, Dynamite Kid & Abdullah the Butcher (1/8/82) – 73% Chaos. Minibeef between Abdullah and Tiger. Dynamite does cool things. Fujinami is the FIP and Inoki doesn't do a whole lot of anything. First fall sits better with me then second fall, which was spotty but intense yet ultimately ends unspectacularly with a guardrail DQ. Wahoo makes his way out for the post match brawl setting up a future bout I suppose.

Tiger Mask vs. Black Tiger (5/26/82) - Lots of meh until BT heels it up at the end and meets his comeuppance to lose his title. Put over our new hero well, especially with the moonsault finish. Tiger's moonsault was weird because he never followed the vertical axis, seemed scared to commit to the backflip or something so it was always sideways. Good stuff though. 74%

Tiger Mask vs. Dynamite Kid (4/23/81) – Makes Tiger Mask look good and lays the foundation. Definitely not as good as I remember. Messy, confused, a botch, but still very entertaining. ***1/2 73%

Tatsumi Fujinami, Seiji Sakaguchi & Yoshiaki Fujiwara vs. Riki Choshu, Yoshiaki Yatsu & Higo Hamaguchi (3/22/84) – Sakaguchi Bom ba Ye?...-oh, I see. Inoki gets jumped before the bell by Teranishi and Kobayashi who along with Hamaguchi, lay him via varied chair shots and general ambush. So, he's out. Kengo has one boot on and tries to insert himself into the mix but old reliable launches himself into Ishingun instead and we have ourselves a new (and improved?) six man. Intentional or not, I love that Sakaguchi makes the hot tag after landing a corner rebound big boot on Choshu, since the corner rebound lariat has been Choshu's go-to hope reversal. Loved the spot where Choshu gets knocked back with Fujiwara in Sasori setup, and Animal mauling Fujiwara's face while Sakaguchi unloads repeated knee stamps on Choshu's face. HUGE random Sakaguchi chokeslam. Must.Cherish.FIP.Fujiwara. Riki Lariato sends Fujiwara into a leftover Ishingun ambush and that's game. Oh, it's 5 vs 5 gauntlet time. 73%

Antonio Inoki vs. Stan Hansen (2/8/80) 72% Good psych in this. Dodging dropkicks and lariats respectively, Inoki works ground but Hansen's roughness is too much. He lariats Inoki off the apron for the smart countout win!

Antonio Inoki vs. Andre the Giant (6/11/84) – Andre sporting ruthless mutton chops here. Andre appears to have a headache, or maybe it's just the overwhelming chants for his opponent getting to him. Either way, Inoki striking him awake was straight out of a Bugs Bunny cartoon or something. Love Andre's impersonation of the classic cocked fist, crowd appealing Inoki stance (complete with troll face). To my dismay, the goodness ends after Andre rag dolls the president and we get five minutes of nothing restholds. Two fucking positions in five minutes, that after a tedious mat section before "the toss". I dozed off and had to re-endure the better part of a three minute ground wristlock transitioned from a two minute toehold, ouch. Awesome Andre reappears dancing to the tune of Inoki chants in a memorable moment. The "meat" of the match finally comes along when Inoki starts chopping down Andre's leg. To be fair, they have sprinkled a few little David/Goliath fail spots throughout the thing. Inoki's second kneedrop looked botchy but on a replay Andre got his leg in the air to connect with Inoki's, and considering his health and that his actions throughout suggest intoxication, that was actually a really impressive spot. As the leg assault continues, Inoki's connection with the audience peaks and he once again proves why he was the man, superworker or not, and his enzuigiri connection shortly thereafter may as well have been a medal winning soccer goal, and is definitely a set highlight. At this point, Andre says fuck it and tosses Inoki outside, and once again into the crowd. Lame DQ? Nah, mildly clever crowd-out win for Inoki. The utter shit early portion is made up for with an good final stretch. Great Andre here for the most part. This went 25 minutes with high highs and low lows. Hard to rate, low ***1/2 sounds good. 72%

Andre the Giant vs. Hulk Hogan (12/9/82) – Andre good, Hogan good, match is pretty good, 80s finish is good. Goody! 72%

Tiger Mask & Tatsumi Fujinami vs. Pete Roberts & El Solitario (9/4/81) – love when Tiger applauds after Roberts finally escapes his wristlock and follows it up by ultratrolling him with the new Tiger Spin. Good match, Fujinami is so good at this point and Tiger Mask was really confident. It slows down a bit too much in the middle but this is a good match. ***1/2 71%

Tatsumi Fujinami & Kengo Kimura vs. Adrian Adonis & Dick Murdoch (12/8/84) – Gaijin jump the natives at the bell, and they wind up getting tossed onto the tables. No "into the crowd" DQ, mind you, as there are no guard rails this evening. The match is designed to make Kimura look good and he does for the most part. Adonis shined brightest though, and he's a real revelation for me on this set. Dick had fun yelling at the crowd but he looked to kind of phone it in a bit. North-South do well to keep themselves in control and I disagree with whoever said they smothered the faces here. It kept it interesting and the comebacks hot. Dick just no-sold Kengo's leg lariat which killed things at one point. Fujinami snaps at one wicked point and comeuppance occurs as the gaijin both end up on top of each other on the rind side table. Very house show-y but not bad at all. 70%

Tatsumi Fujinami vs. Hiroshi Hamaguchi (9/24/82) – 70% Good, not special.

Antonio Inoki & Tatsumi Fujinami vs. Andre the Giant & Rene Goulet (12/10/81) - Fun match, as all Andre matches are. Japanese work Goulet's arm while dodging illegal Andre attacks. Eventually, Goulet breaks free and doesn't sell his arm or do anything more of note. Inoki and Fujinami survive Andre attacks and hit a double body slam spot. Then, Inoki randomly slams Andre as if it were nothing in an awkward moment. Inoki fights with Goulet as Andre downs Fujinami. 70%

Antonio Inoki & Kengo Kimura vs. Adrian Adonis & Bob Orton Jr. (3/4/83) - American team was really entertaining and displayed great tag team strategy. Their gelling helped create a really fun match and Kengo did well eating all their shit between brief inoki comeback tags. Simple tag team wrestling. Not bad at all. ***1/4

Tiger Mask & Kengo Kimura vs. Negro Navarro & El Signo (10/30/81) - Platform for Tiger Mask to unload spots. Bird's eye camera, four by four slow motion replays, this was a spotfest exhibition if there ever was one. Very disjointed, fairly fun! ***1/4 69%

Dick Murdoch vs. Abdullah the Butcher (7/7/83) - Doesn't take long before Dick is bleeding. <- Ha. Abby hide-a-fork before Dick comes back with some good punches. He gets the fork from Abby but loses it to the crowd. He nails about the sickest brainbuster ever, one of the few things I do recall about my first time through these matches, and shortly thereafter this thing gets lost to a countout. ***1/4

Tatsumi Fujinami vs. Steve Keirn (2/3 Falls) (2/1/80) 68% - Two straight, first fall is weak but ends with Keirn busting open a bandaged Tats and losing by DQ. Second fall is good and ends after Fujinami survival and a German counter pin for two straight.

Chavo Guerrero vs. Kengo Kimura (11/3/80) – Better Kengo but this suffers from being clipped and though they each did well, they had less chemistry. Chavo wins countout. 67%

Antonio Inoki vs. Stan Hansen (4/23/81) – Quick match. Inoki tries a couple subs, Hansen throws a couple whips, hits a lariat for two, Inoki hits two enzuis, a diving standing knee/foot strikes and a knee drop for the win. Great finish but the match is too short for more than a weak ***1/4 66%

Tatsumi Fujinami vs. Chavo Guerrero (5/9/80) - Nothing special until the hot finish. 66%

Gran Hamada, Kantaro Hoshino & Tiger Mask vs. Missionaries De La Muerte (1/14/83) 64% - This went too long. It was fine and (el) dandy for the first portion but they paced it to be a two time through babyface cycle but went and doubled it. As a result, the last five or so minutes were tedious.

Antonio Inoki vs. Stan Hansen (5/9/80) Disjointed. Decent brawling but forgettable. 62%

Tiger Mask vs. El Canek (12/8/81) – Weak match with an exciting finish. 61%

Tiger Mask vs. Dynamite Kid 4/21/83 (Meltzer ***** match) - When VLC rolled onto the next match after this I was left scratching my head, thinking, "WTF? How did I once love this match?" After all their matches together, I honestly enjoyed this the least. It's... it's not even good? Reading the DVDVR posts about this match is really interesting because you've got the one guy defending it as this all time classic and almost everyone else dismissing it (http://board.deathvalleydriver.com/t...-dynamite-kid/). I enjoyed their match previous to this one quite a bit, it even crossed the four star threshold for me, but right now I can't comprehend just how and why this match gained such notoriety? It's like learning the truth about Santa Claus or something. I've been let down by old matches before, but this is dumbfounding me right now. I had this second last at that point. **3/4

Nobuhiko Takada vs. Kuniaki Kobayashi (3/9/84) – Yikes, Takada-san! Something tells me that he is (briefly) better than the green Maeda around this time period. Former 2000s young lion, Hiroshi Nagao looked identical to Takada circa 3/9/84. Meh. Inoffensive but not good.

Riki Choshu vs. Greg Valentine (9/7/84) – bleh, they lacked chemistry. Neither guy was bad but the match just wasn't good. BYE BYE RIKI. />/>

Antonio Inoki vs. Billy Crusher (9/17/84) – full nelson turnbuckle face smashes from the (un)Masked Superstar and that this was in Pakistan aside, nothing special about this match.

Akira Maeda vs. Killer Khan (5/17/83) - Big pile of meh.

Hulk Hogan vs. Abdullah the Butcher (5/26/82) A nothing brawl.
REWATCH:
Tatsumi Fujinami vs. Dynamite Kid (2/5/80)
Tatsumi Fujinami vs. Tony Rocco (9/11/80) – Technical. Wasn't paying attention though due to hunger, fatigue and general disinterest. Looked rock solid, if too spread out, and Id guess in the four star range.
Tatsumi Fujinami vs. Dick Murdoch (7/6/82)
The Cobra vs. Hiroshi Saito (11/9/84) – Saito has a Japanese Jimmy Hart manager, what the? I wasn't paying attention but it had some dives and heel tactics and stuff, and ends with a random throw into the crowd. Rewatch, I guess.
Tatsumi Fujinami vs. Dick Murdoch (7/23/82)
Tatsumi Fujinami vs. Kengo Kimura (9/25/80)
Tiger Mask vs. Kuniaki Kobayashi (11/4/82)
Tiger Mask vs. Kuniaki Kobayashi (1/6/83)

MVP Awards:

1.
Fujinami Tatsumi
- stellar in everything he appeared in, and that was the majority of these matches.
2. Choshu Riki - Watching his rise again with full understanding was the best part about this. From the six man tag when he and Dragon throw down, through the amazing 4/3 match and onward until his exodus, I just loved his run here and he's fighting hard for that number one
favourite
spot.
3. Andre the Giant - Everything he's done I've marked out for. Period.
4. Killer Khan - Ditto, only just slightly less so, and he had the blemish that was the Maeda match.
5. Tiger Mask - Hate him all you want but he was in a bunch of goodies. The Dynamite series was a let down but he was carried to a few really good matches with a surprising number of opponents.
Honourable mention to Dick Murdoch who could easily fit in there on any other given day.
---
Re: Official Puro Match/DVD Discussion Thread (NO SPOILERS)
---
Any thoughts on Wrestle Kingdom without spoilers??
Posting Rules

You may not post new threads

You may not post replies

You may not post attachments

You may not edit your posts

---

HTML code is Off

---