Re: Official Puro Match/DVD Discussion Thread
---
Davey Richards vs Kevin Steen - Anything Goes - ***3/4

The good thing about this match was that most of the spots were unexpected. They literrally came out of nowhere and shocked you! Very good brawl between these two men, both men equally bumping. You couldn't really see the intensity, but most of it was one upmanship and that should of been diverted into hatred and revenge. Nevertheless, great little match here definitely worth viewing.

EDIT: woops, must of misread the title. Sorry, but I haven't got anything to add on Puro.
Re: Official Indy DVD Thread
---
If anyone cares, Highspots has these ROH grab bags for $20.

Grab Bag 1

Get the following DVD's

* ROH: Expect The Unexpected
* ROH: Weekend of Champions Night 1
* ROH: All Star Extravaganza

Grab Bag 2

Get the following DVD's

* ROH: Domination
* ROH: Fighting Spirit
* ROH: How We Roll

Grab Bag 3

Get the following DVD's

* ROH: Retribution
* ROH: Dethroned
* ROH: Epic Encounter 2

Grab Bag 4

Get the following DVD's

* ROH: Northern Navigation
* ROH: Race to the Top Night 1
* ROH: Race To The Top Night 2

Grab Bag 5

Get the following DVD's

* ROH: Battle of St. Paul
* ROH: Breakout
* ROH: Motor City Madness

Grab Bag 6

Get the following DVD's

* ROH: Survival of the Fittest 2006
* ROH: Time To Man Up
* ROH: Gut Check
---
Ain't no thing like me, 'cept me
Join Date: Nov 2004
Location: The Velvet Room
Favourite(s): Styles, Shirai, Okada, Cesaro, Nakamura, Scurll
Posts: 8,230
Points: 69
Re: Official Indy DVD Thread
---
Bag 4 is actually pretty awesome if you haven't seen any of those shows.
---
Re: Official Indy DVD Thread
---
Could be getting Bag 6 at some point. Just hoping they'd release Secret Of Guerrilla Island already. It's been forever!
---
Quote:
smarks like to suckle from the diseased milk of Ric Flair's sagging tits
Re: Official Indy DVD Thread
---
Bag 4 is a fucking steal. Generico and Claudio were WHITE HOT that weekend.
---
That Young Pot Smoking Kid
R.I.P. Bison Smith



Quote:

Fuck ratings, enjoy wrestling.
Re: Official Indy DVD Thread
---
I'll either get bag 1 or 4. Great selection.
Re: Official Indy DVD Thread
---
lol How we Roll.

4 and 6 are pretty awesome tough.
Re: Official Indy DVD Thread
---
Had this sitting around for ages. I'm so angry it's taken me this long to get round to watching it.

ROH Redemption

ROH World Title match:
CM Punk (c) vs Samoa Joe vs Christopher Daniels vs James Gibson - ****3/4

Everything about this was utterly fantastic. Punk played the chickenshit little bitch absolutely perfectly, constantly evading Joe, which made it all the more sweeter when he finally got his comeuppance. The crowd was ON the entire match as well which really helped. Little things like Punk pushing Daniels' foot off the ropes to cause the elimination sent the crowd into a frenzy. Punk busting out some of his old moves like the split-legged moonsault was a nice touch, partly because he was soon to leave the company and therefore he got to showcase a little 'Best Of' in terms of his moveset, but it also helped to convey how despite him giving off the impression he could easily retain his title, deep down he knew he had to pull out all the stops against opponents the calibre of Joe, Daniels and Gibson.

The look of sheer determination on Gibson's face as he re-entered the match sent chills down my spine, and Punk's cool exterior began to crack as he realised his plan of taking out Gibson earlier on had failed. The nearfalls in the final stretch were brilliantly executed, and they pulled the trigger on the finish before we even approached any kind of overkill.

I was sooooo close to going the full five, I loved it that much, but the fact that Gibson didn't get DQ'd for using the chair on Punk's leg bothered me. But that's a tiny slight on an otherwise near-perfect match. Easily the best Four Way in ROH history, and one of the top matches in company history period.
Hunter of Invisible Game
Join Date: Jul 2006
Location: highway jammed with broken heroes on a last chance power drive
Posts: 37,904
Points: 15,751
Re: Official Indy DVD Thread
---
Wasn't the chair to the leg on the outside though? Been a while since i've seen that match but if it was that would technically be legal under ROH rules. And that is one of the matches that really makes me upset that WWE never really gave Noble a push, guy might not be headlining Wrestlemania talent but I think he was someone that if given a chance could have really gotten the crowd behind him like he did in ROH. Damn backstage politics.
---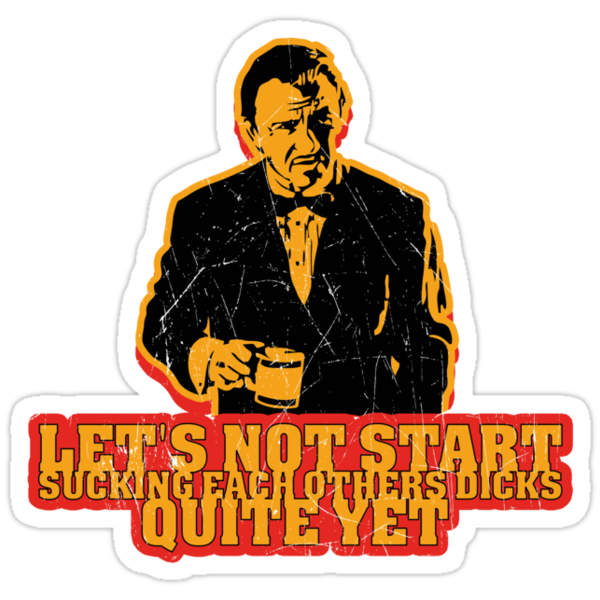 Re: Official Indy DVD Thread
---
Quote:
Damn him being 3 ft. nothing while not a mask-wearing luchadore.
fixed
Posting Rules

You may not post new threads

You may not post replies

You may not post attachments

You may not edit your posts

---

HTML code is Off

---