Re: Official Indy DVD Thread
---
Quote:
What's really keeping me from ordering from them is that they are pretty much run by the same people but I have to make 2 separate orders and pay the shipping cost twice to get Evolve 5 and Enter the Dragon.
Gabe said to someone on Facebook that if you order by phone you can save on shipping.
Moron
Join Date: Apr 2008
Posts: 4,257
Points: 0
Re: Official Indy DVD Thread
---
RING OF HONOR
BLACK FRIDAY SALE
50% OFF SALE
STARTS NOW!
Take advantage of this tremendous offer NOW exclusively at
www.ROHWrestling.com
.
50% Off all in stock merchandise at the ROH Online Store. No discount code is needed for this special offer. All prices have already been marked down from their original list price. This offer is valid on all DVD's and apparel at
www.rohstore.com
while supplies last.
Sale ends Friday, November 26th at 9:00 PM. Shipping costs can not be discounted. Not valid on any previously placed orders. Please note that live event tickets, preorders, gift certificates, and subscription packages are NOT included in this offer.
Making James Ellsworth GET MY BAGS
Join Date: Jun 2006
Location: Melbourne, Australia
Posts: 4,185
Points: 243
Re: Official Indy DVD Thread
---
I hate that as of late any good sales ROH do exclude Preorders. Either way i picked up ROH on HDNet Vol 4 & PWG Curse of Guerrilla Island for $25 Aus.

Also loving the hate again for people against Evolve/DGUSAs shipping prices. I just paid $9.50 US for 2 DVDs to be shipped to Australia yet i couldn't do 1 DVD with either site for $9.50. I've mentioned on his facebook that he needs to merge the stores or stop overcharging on shipping but i don't seem to get a response.
Re: Official Indy DVD Thread
---
Awesome sale, and it's good that there's no minimum amount to order, but I won't buy anything since I got what I wanted in the "Black Friday NOW" sale, and I only spent $2 more than I would have if I'd waited.
Re: Official Indy DVD Thread
---
Well i picked up Bluegrass Brawl, Champions Challenge, and ROH on HDNet vol 4.
---
The Last of a Dying Breed
Re: Official Indy DVD Thread
---
My paycheck will be directly deposited into my account at midnight tonight. Here's what I will be ordering this weekend.

EVOLVE 5: Danielson vs. Sawa
ROH on HDnet Vol. 4
Best of Samoa Joe in TNA (Highspots, $5)

Some things I'm debating whether to get or not (depending on money):
PWG 70 30 (Highspots, $5)
PWG Pearl Habra (Highspots, $5)
Sabu in Japan (Highspots, $5)
Bryan Danielson: Rise to Glory

I've seen every match on Rise to Glory, but if anyone knows whether or not the other 3 are worth ordering, I could use the help. Also, is there anything recent from Smart Mark, that isn't Chikara (not that Chikara isn't awesome), that is must-see?
Re: Official Indy DVD Thread
---
Just got paid and with a load of overtime done and dusted, made a pretty big order.

All HDNet volumes, now I can't access them any other way
Manhattan Mayhem
Salvation
Hate: Chapter II
Glory by Honor IX

As part of the sale, got at a pretty brilliant price I thought: £60 including shipping.
---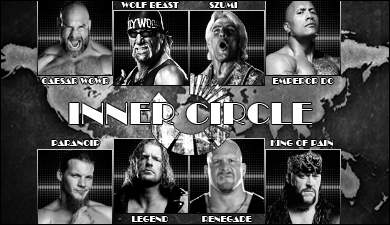 Wheelman for James Ellsworth
Join Date: Jun 2008
Posts: 611
Points: 0
Re: Official Indy DVD Thread
---
Death Before Dishonor VIII, Glory by Honor VIII, Glory by Honor IX, Big Bang, and Supercard of Honor V for $50. Epic win for me.
Re: Official Indy DVD Thread
---
Damn random items for going missing during sales!

I was gonna splurge out on a KOW hoodie. Now I can't beat my personal best number of items ordered! Half-hearted RAGE!
---

THE CHAMP IS HERE
Re: Official Indy DVD Thread
---
I would be all over this sale if I still didn't need to buy plane tickets for Wrestlemania. I actually filled my cart with a bunch of DVDs that I would going to order. I signed in to paypal and finally made the smart decision to hit cancel just seconds before I would hit the submit button.
Posting Rules

You may not post new threads

You may not post replies

You may not post attachments

You may not edit your posts

---

HTML code is Off

---