Re: Official Indy DVD Thread
---
Evolve 4: Danielson vs. Fish

Jon Moxley vs. Brodie Lee
***

Holy fucking stiff fest, even Kobashi and Kawada would be proud. Great brawl, all I want from Mox and Brodie is a No Holds Barred match, that shit would be epic. I liked the finish only if the feud continues.

Chris Dickinson vs. Drake Younger vs. Ricochet vs. Rich Swan

**3/4

Dickinson was clearly the star and the hardest worker in the match, it was as if he was the big star facing a bunch of spot monkeys and a glorified back yarder. I loved Dickinson killing mother fuckers.

Johnny Gargano vs. Adam Cole
***1/4

I really like this Gargano, and Cole isn't exactly a slouch himself, he does need to change his look a little though. Really good match.

Jigsaw & Hallowicked vs. Aeroform
**

Spot fest, and not the kind that blows our mind, the kind that seems choreographed.

Sami Calihan vs. Arik Cannon
***

I hate nearly everything about Arik Cannon, even though he looked alright on this show. Calihan was clearly the star and the hard worker in this one, he's come a long way, hopefully he becomes a big enough star to get away from shitty CZW crowds.

Up In Smoke vs. The Osirian Portal
**3/4

The Osirian Portal make the match seem fake but Cheech & Cloudy's awesomeness made this match.

"The Kentucky Gentleman" Chuck Taylor vs. Jimmy Jacobs
***3/4

Great work from both men, this match never dragged on and once again showed that Taylor and Jacobs are stars.

Bryan Danielson vs. Bobby Fish
****1/2

I loved how this match seemed so real and intense, and how the leg work really meant something, the finish alone puts this match near 4 stars and the performance from both men deserves the 4 and a half stars. Great work by Danielson, and great selling from Fish.

Great show despite a couple of small problems.



ROH Glory By Honor IX

Jay Briscoe vs. Kenny King
***

Mark Briscoe vs. Rhett Titus
**1/2

Grizzly Redwood & Balls Mahoney vs. Erik Stevens & The Necro Butcher
*1/2

Kevin Steen & Steve Corino vs. El Generico & Colt Cabana
****

Great match with excellent storytelling. I hope to see Generico vs. Steen at Final Battle, I think it should end there while the feud is still hot, maybe a Career vs. Mask Fight Without Honor, or just a Fight Without Honor. I would like to see Cabana vs. Corino in some kind of war at Final Battle as well.

ROH Television Title: Eddie Edwards (c) vs. Shawn Daivari
**

ROH World Tag Team Title: Chris Hero & Claudio Castagnoli (c) The Kings of Wrestling vs. Charlie Haas & Shelton Benjamin Worlds Greatest Tag Team

****1/2

Damn was that crowd hot, and this was the match many of them paid to see. Hero played heel perfectly and Haas and Benjamin showed that they have always had "It". Amazing match up! I'm hoping for a rematch at Final Battle since Davey Richards is challenging for the World Title at Final Battle.

NO DQ, ROH World Title: Tyler Black (c) vs. Roderick Strong
***/34

Very fast paced and necessary, very good but not great.

What followed was great.... The return of the Notorious 187 Homicide.

Not quite Death Before Dishonor VIII but still this show was very good and moved things forward.
---
Fave Five

1. Chris Jericho
2. CM Punk
3. Mark Henry
4. Brock Lesnar
5. John Cena
---
Last edited by seancarleton77; 09-17-2010 at

09:04 AM

.
Re: Official Indy DVD Thread
---
I may order Seven.

Great currency rates at the moment. It's $21 with shipping, but works out to Ł13 in our money with shipping inclusive. That's a great deal.
---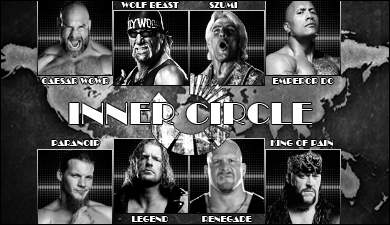 Making James Ellsworth GET MY BAGS
Join Date: Jun 2006
Location: Melbourne, Australia
Posts: 4,185
Points: 243
Re: Official Indy DVD Thread
---
Holy shit... Highspots have finally changed there shipping price for international shipping. Just checked and it quoted me $7 to ship PWG Seven to Australia... Might finally start ordering from them now.
Re: Official Indy DVD Thread
---
PWG charges $6 which is not bad. ROH charges $10.
---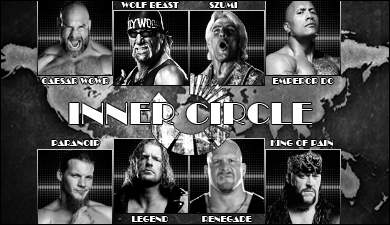 Making James Ellsworth GET MY BAGS
Join Date: Jun 2006
Location: Melbourne, Australia
Posts: 4,185
Points: 243
Re: Official Indy DVD Thread
---
ROHs price for international postage is $7 for one dvd as well.
That's good to hear last 2 order's I've paid $16.90 shiping for 2 shows.
TAKE 30% OFF YOUR ORDER
Don't miss the opportunity to save 30% off your order at ROHWrestling.com until Tuesday at noon EST. There is no minimum purchase required in order to save. This sale includes DVD's, tickets, and apparel. Item which are not included in the sale have been listed below. Besides ROH DVD's you can also save money on Non-ROH items. You can save money with every order you place at
www.rohwrestling.com
.
To redeem your 30% Off Coupon just follow these 2 simple steps:
1) Place an order for merchandise at
www.rohwrestling.com
2) Enter the coupon code: sept30 into the box marked Discount Code when you are going thru the checkout process. You must then hit the "submit" button to the right of the code in order to attach the discount to the order.
* Tickets for the following events are NOT included in this sale and can't be discounted: "Final Battle 2010″ New York, NY 12/18/10, Los Angeles, CA 1/28/11, and Louisville, KY on 12/9/10 and 12/10/10.
** DVD Subscription Packages and Gift Certificates can NOT discounted.
NEW DVD RELEASES:- NOW IN STOCK: Salvation- Chicago Ridge, IL 7/24/10 (DVD)
- NOW IN STOCK: Hate: Chapter II- Collinsville, IL 7/23/10 (DVD)
- NOW IN STOCK: ROH on HDNet Vol. 3 (DVD)
- SHIPPING WEDNESDAY: Bluegrass Brawl- Louisville, KY 7/22/10 (DVD)
- NOW IN STOCK: Death Before Dishonor VIII- Toronto, Ontario 6/19/10 (2 Disc Set)
- NOW IN STOCK: Shimmer Vol. 32 (DVD)
- NOW IN STOCK: Shimmer Vol. 31 (DVD)
- NOW IN STOCK: You Shoot with Jim Cornette: The Lost Questions
- NOW IN STOCK: SummerSlam 2010 (DVD)
- NOW IN STOCK: TNA: Best of the Asylum Years (DVD)
To see a full list of "New Releases" or to order any of the titles listed above click here:
http://www.rohwrestling.com/store.php?sec=new_releases
.
Offer ends on Tuesday, September 21st at NOON EST. Shipping costs are not discountable. No adjustments to prior purchases or previously placed orders. Offer valid only on orders placed online at
www.rohwrestling.com
. Orders will only be discounted if you follow the steps listed above.
---
Re: Official Indy DVD Thread
---
Anyone care to tell me how Seven was? What are the standout matches? I heard Brian Cage impressed and some matches were great, but anyone want to tell me how great the matches were?
Re: Official Indy DVD Thread
---
Death Before Dishonor VIII

Grudge Match:
Kevin Steen vs. El Generico

A really memorable start to the show with Generico running past Up In Smoke and demanding Steen come to the ring so the match could start. This match was great and a great idea to have one of the main events open the show, so the crowd doesn't get burnt out later on. One of the best openers this year with the exchanges these two deliver. Set the tone with how unpredictable and great the show would be. The finish was also good and continues the feud nicely. A very good match and perfect for an opener.

Rating: ****

Tag Team Attraction:
The All Night Express (Kenny King & Rhett Titus) vs. Up In Smoke

A nice tag match and both teams impressed me. Cheech & Cloudy worked well together here and made The ANE look great. Glad they fixed one of the cameras too because you can tell that one of the cameras was giving us a picture quality that resembled a home video.

Rating: ***

Grudge Match:
Austin Aries vs. Delirious

Red Poison Delirious is the one who showed up to the match and kicks it off well and gets me interested in the match until the end. Wasn't expecting the match to hold my interest, but it did and I give them credit for it. A decent match to watch and a nice way to further the feud.

Rating: ***

The 2nd Annual Toronto Gauntlet: #1 Contender's Match:
Colt Cabana vs. Tyson Dux vs. Eddie Edwards vs. Roderick Strong vs. Shawn Daivari vs. Steve Corino

The only disappointment of the show and a bad way to head into intermission. Having Daivari & Corino in the match hurt it and the first elimination came as a shock to me where I was unable to get into the match. It did serve a purpose in naming a #1 contender, so I give it that, but the match was pretty much story torwards the end with the final two. I can forgive ROH though because they gave me Steen/Generico in a very good match earlier and two nice matches also.

Rating: ** 1/2

Intermission:
Steen & Generico Brawl

A nice surprise and I find it cool that they make a statement that the I-PPVs should be seen because intermission will usually bring a surprise that will have people talking after the show. An intense brawl and a nice way to warm up the crowd for the rest of the show after the Gauntlet match.

Rating: *** 3/4

Pick 6 Series Match:
Kenny Omega vs. Christopher Daniels

These two just went there and stole the show. I was expecting a good match, but not one this good. For their placement on the card, they put on the perfect match. Not too long, not too short, they got the crowd into the action, but didn't burn them out so the rest of the matches would suffer. A perfect mid-card match. A lot of false finishes and counters in this one and I especially thought the Hadoken that Omega delivered looked devastating. A great match to start the second half of the show.

Rating: ****

ROH World Tag Team Title, NO DQ Match:
The Kings of Wrestling (Chris Hero & Claudio Castagnoli) (c) vs. The Briscoe Brothers

Like the way they played off the last Canada show by saying that the Briscoes were being held at Customs and they may not make it to the show. The nthe Briscoes storm the ring and the match starts off hot. A great brawl that gives the fans something different from what they had been watching before with all the basic wrestling matches earlier in the night. All four men bled in this one, especially the Briscoes. Tables, Hubcaps, Ropes, Chairs, etc. were all used in this and the show has been stolen one again. Only one more match left and we'll have to see if it tops this, Steen/Generico, & Omega/Daniels.

Rating: **** 1/4

ROH World Title Match:
Tyler Black (c) vs. Davey Richards

Rating: *****

Overall Thoughts:

This is now my most favorite ROH show. Here's the rundown:

Steen/Generico - The perfect opener to get the crowd hot.
Tag match - Build the young team of ANE.
Aries/Delirious - Further the feud
Gauntlet - Crowns a #1 contender to set up the next PPV.
Intermission - Furthers the Steen/Generico feud
Daniels/Omega - Great match to start the second half.
KOW/Briscoes - Another great match that contributes to the quality of the show.
Black/Richards - The best ROH match in my opinion. No words do this match justice.

ROH has set the bar so high, I doubt they will be able to top it. Let's see if Final Battle will be able to.
Re: Official Indy DVD Thread
---
There's a Daniels vs. Omega (DBD) review in my WF blog, if anyone wants one.
---
Re: Official Indy DVD Thread
---
That PWG Seven cover is one of the best Indy covers I've ever seen.
Posting Rules

You may not post new threads

You may not post replies

You may not post attachments

You may not edit your posts

---

HTML code is Off

---