Re: Official Indy DVD Thread
---
PWG All Nude Revue



Tony Stradlin vs. Frankie Kazarian
***
Kind of a slow start but the match got really good once Stradlin hit a really nice looking GTS. Everything else was very well executed as well. I can't say I'm a huge fan of either guy but I was impressed that they put on such a good match in 8 or 9 minutes.


Ricky Reyes vs. Roderick Strong
***1/4
Really hard hitting, whether it be Strong chops or the kicks that Reyes seemed to land all over Strong. Nothing that that's never been done before but it's always a lot of fun to watch guys just beat each other up.


Hook Bomberry, Top Gun Talwar, Phoenix Star, and Zokre vs. The Ballard Brothers, Human Tornado, Ronin
***1/4
Much better than I expected. There was some funny stuff thrown in with what was mostly a high impact and fast paced match. I have to say that Human Tornado with a sling on is hilarious. The guys in this match really aren't all that great but they seemed to be working really well here and the match was highly entertaining.


Alex Shelley vs. El Generico
**3/4
Both guys are much better today than they were when this took place. This was still a good match but if I were told that Generico and Shelley would get 15 minutes and I would have expected something better. I wasn't really sure what exactly they were going for. Entertaining enough but there were times when I really lost interest.


Christopher Daniels vs. Kevin Steen
***1/4

I liked the approach they took to this match. Daniels used a lot of simple moves early on to keep Steen grounded. This really wouldn't be very exciting at all if it wasn't hilarious watching Steen get more and more pissed off before he was finally able to get some offense going and take control of the match. Rick Knox also showed his greatness with such lines as "One word and I can end this" and "Two wrongs don't make a right" in regard to Steen biting Daniels after Daniels bit Steen's hand. Just a very entertaining match all around.


PWG Tag Title Match:
Chris Bosh and Scott Lost (c) vs. Scorpio Sky and Quicksilver
***1/2
Got to love the new tag belts for the show. Bosh and Lost were presented with 2 actual belts, 5 bananas, and a roll of tape.

The match itself was very entertaining. Easy to understand characters with Arrogance playing great assholes and The Aerial Express are fun faces to watch. The match was fast paced and just easy to watch. Couldn't have really asked for much more in a match. The ending made sense as I think these teams would go to feud a lot in the future.


PWG Championship Match
Samoa Joe vs. Super Dragon (c)
***3/4
So when I saw that there were only 15 minutes left on the DVD when I started this I was really just expecting this to be 15 minutes of bombs and stiffness with very little selling. Well we didn't exactly get that and to be perfectly honesty I was a little disappointed by that. The match was still very good but I thought it was kind of weird that had Super Dragon play more of an underdog role and not as Joe's equal in the badass department. It was still hard hitting and very enjoyable but it wasn't quite the all out war that I expected. Still a great match and MOTN.




This is a really easy to watch show. The whole DVD was less than 2 hours and it was filled with quality matches. There wasn't a bad match on the card.
Re: Official Indy DVD Thread
---
You can now save 30% off your order on almost all items listed at ROHWrestling.com with no minimum purchase. This sale includes DVD's, tickets, and apparel. Besides ROH DVD's you can also save money on Non-ROH items. You can save money with every order you place at
www.rohwrestling.com
.
To redeem your 30% Off Coupon just follow these 2 simple steps:
1) Place an order for merchandise at
www.rohwrestling.com
2) Enter the coupon code: summer30 into the box marked Discount Code when you are going thru the checkout process. You must then hit the "submit" button to the right of the code in order to attach the discount to the order.
*The following items are NOT included in the sale: DVD Subscription Packages, Gift Certificates, Terry Funk Autograph tickets, and live event tickets for our event in Los Angeles, CA on January 28th as part of WrestleReunion.
Offer ends on Tuesday, August 24th at NOON EST. Shipping costs are not discountable. No adjustments to prior purchases or previously placed orders. Offer valid only on orders placed online at
www.rohwrestling.com
. Orders will only be discounted if you follow the steps listed above.
---
Re: Official Indy DVD Thread
---
CHIKARASAURUS REX:KING OF SHOW

Match #1: Tim Donst, Lince Durado, Pinky Sanchez and Tursas vs. Fire Ant, Soldier Ant, Green Ant and Frightmare

Great opener, tons of fun. A little sloppy at times, BDK team seems especially careless at times. Can't tell if that's planned, regardless, fun match with some great spots. Ending with Vokoder showing up was cool, loved the way they transitioned right into the backstage segment.

*** 1/2


Match #2: "Equinox" Jimmy Olsen vs. Shingo

Was initially very pumped for this, was a little let down. Still, slightly better than average match. Worth the watch for some of the stiff shots and of course, it's Shingo.

***

Match #3: Sara Del Rey and Daizee Haze vs. Amazing Kong and Raisha Saeed

Nice womens tag match. 4 of the top womens wrestlers in the world. Wish they had brought the hate a little more, Ah well. Also, I was eating a barrito and nacho chips while watching this match, I feel like it deserves a 2nd go.

*** 1/4


Match #4: Team F.I.S.T. (Icarus, Gran Akuma and Chuck Taylor) vs. CIMA, Masaaki Mochizuki & Super Shenlong

Awesome Trios action (I've always wanted to see Chikara and DG go into a full trios stable war long before the DGUSA ties brought them togeather)
Mochi kicks FIST members hard, CIMA is CIMA, FIST make surprising turn by kicking Akuma out, Gargano rules, wanted to see more Shenlong.

*** 1/2


Match #5: The Unstable (Stigma, Colin Delaney and Vin Gerard) vs. Drake Younger and The Osirian Portal

This match was awesome for a couple reasons. 1) it was way different than stuff they usually do 2) Drake was actually aight 3) The Unstable are just getting better and better.

Fun brawl, loved seeing a different side of Chikara here. Lots of people get dropped on their head.

****

Match #6: Tommy Dreamer and Eddie Kingston vs. Claudio Castagnoli and Ares

Tommy looks better than expected in teh ring, match is just overall better than expected. Claudio is the man.

**** - **** 1/4


Match #7: Mike Quackenbush, Hallowicked and Jigsaw vs. Naruki Doi, Masato Yoshino and BxB Hulk

Just fantastic Trios action. Everyone looked like a million bucks.

**** 1/2


This was my favorite Chikara shows top to bottom. One of my fave shows this year along with PWG Titanica, ROH DBDH and NOAH's anniversary show.

Chikara did some different things on this show and did them really well without going to far away from what makes Chikara, well, Chikara. They have the best stortline booking in the american indies hands down. Everything ties into everything else and makes sense and that means something to me.

If this show was what DGUSA was like, maybe I'd be into it more. Good job Chikara!

PS - The commentary was awesome, as usual. UMB for president.
Re: Official Indy DVD Thread
---
So I finally have bought some more wrestling DVDs. Took advantage of the 30% off sale and got DBD and Better Friends Stiffer Enemies 2. Can't wait to get them.

I'm really looking forward to the street fight and I also can't wait to see Black and Corino wrestle. Not sure but it's just a match that I really want to see.
Moron
Join Date: Apr 2008
Posts: 4,257
Points: 0
Re: Official Indy DVD Thread
---
Yeah I'm not paying $28 for that Raw set. I'll just go to Walmart.
Re: Official Indy DVD Thread
---
Ordered Death Before Dishonor, BlueGrass Brawl & some best of samoa joe dvd
Hunter of Invisible Game
Join Date: Jul 2006
Location: highway jammed with broken heroes on a last chance power drive
Posts: 37,904
Points: 15,751
Re: Official Indy DVD Thread
---
How was PWG Titannica?
---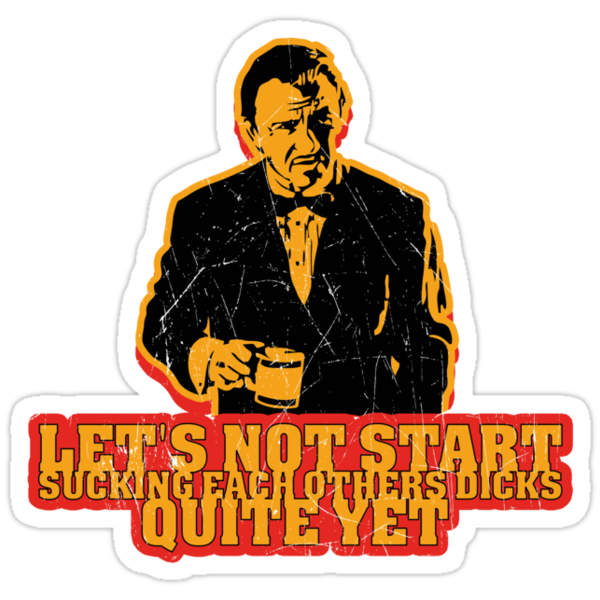 Re: Official Indy DVD Thread
---
Quote:
Ordered Death Before Dishonor, BlueGrass Brawl & some best of samoa joe dvd
I bought that Joe DVD, 'Undeniable', about a million shoot DVDs and God knows what else, in the last 45% sale.
---
Re: Official Indy DVD Thread
---
Just ordered 2 PWG shows(will be my first ever PWG shows) 70/30 and Based on a True Story. They were only $5.00 at Highspots

Check the PWG section, change to lowest first and look on the third page. European Vacation 2: France is also $5.00, check on the fourth page.

Good deal, also these dvds are not posted in the 5 dollar dvd section on the main page. Which is why I pointed the above out.
---
You know you remember this.
---
Last edited by Rickey; 08-20-2010 at

06:21 PM

.
Re: Official Indy DVD Thread
---
I had $44.65 on my pay pal. When I first made my order the total came to $46 and change. I was pissed. So I was unable to order The Gentle Art of Making Enemies.
Posting Rules

You may not post new threads

You may not post replies

You may not post attachments

You may not edit your posts

---

HTML code is Off

---