Re: Official Indy DVD Thread
---
Quote:
I know a lot of people love the Young Knockout Kid gimmick, but sometimes I really miss flippy Hero, he was hilarious.
Because that's what I want to see in a 15 minute match involving Hero. Flipping and lots of comedy.
---
As long as there's a Triforce, there will be a Zelda;
as long as there's a prosperous kingdom, there will be an evil bent on destroying it;
and as long as there's an oppressive force threatening Hyrule, there will be a boy...
in a green tunic, silver shield, and magic blade to stand against it.
Re: Official Indy DVD Thread
---
Final Battle 07 had that clusterfuck tables match right? I remember hating that at the time, really awakard and dead when people weren't crashing through tables. Stevens-Strong was my favourite match too but the crowd was really quiet and took a little bit away from it for me.

Best of NJPW in the 1990s

20. El Samurai vs. Shinjiro Ohtani ***3/4

19. Vader vs. Stan Hansen ****1/4

18. Hiroshi Hase vs. Great Muta ****1/2

17. Keiji Mutoh/Masa Chono vs. Hiroshi Hase/Kensuke Sasaki ***3/4

16. Vader vs. Antonio Inoki ****

I've already seen most of the matches on this set but I couldn't pass up five discs for thirteen dollars.
---
Last edited by Halfnelson; 06-06-2009 at

06:35 PM

.
Hunter of Invisible Game
Join Date: Jul 2006
Location: highway jammed with broken heroes on a last chance power drive
Posts: 37,904
Points: 15,751
Re: Official Indy DVD Thread
---
I'm started to try and make it a rule to stay away from anything that involves Brent Albright and a gimmick.

Vader/Hansen is a pretty fun match but I would put it about a star lower. Vader almost killing Inoki always rocks my socks though.
---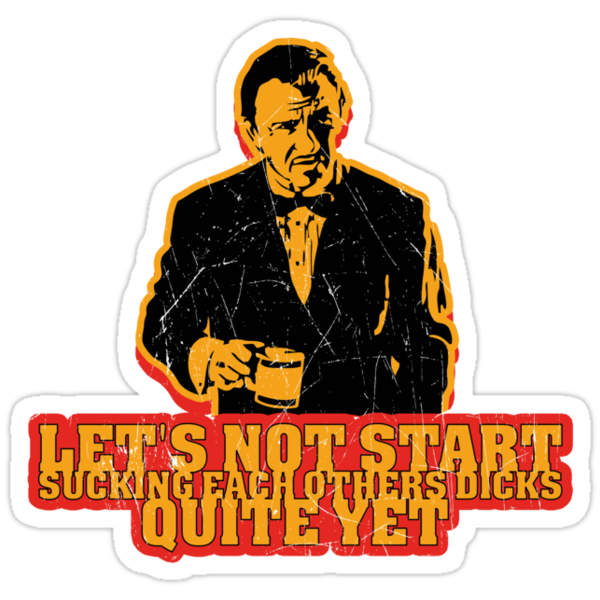 Re: Official Indy DVD Thread
---
Yeah I can see giving a lower rating to Hansen-Vader, I've always rated it higher than most. I'm pretty liberal with star ratings to be honest. Speaking of which....

I wanted to wait to do the matches in order but I jumped around a little bit today, mainly because I'm on a Liger binge lately.

Jushin Liger vs. Owen Hart ****1/4

Jushin Liger vs. Shinjiro Ohtani ****1/2

Keiji Mutoh vs. Masa Chono ****3/4

Jushin Liger vs. Naoki Sano *****

Outside Misawa,Kobashi and maybe Kawada Liger is probably my top star getter(and one of the few guys I can watch three times in quick succession)
Learning to break kayfabe
Join Date: Apr 2009
Posts: 194
Points: 0
Re: Official Indy DVD Thread
---
I ordered Supercard of Honor IV, Best of: AJ Styles and BO: Spanky for 25 Euros. I hope that I made a good choice.
Re: Official Indy DVD Thread
---
No worries man. I'm gettin SOH IV, I have that Styles best of, and I'm sure Spanky's best of is awesome.
Good choices.
EDIT: Finally finished this one. Been watching it for weeks.
Chikara King of Trios 2009 Night 1

Team EPIC WAR vs. The F1RST Family ***1/4

The Osirian Portal vs. Team PWG ****

The Roughnecks vs. Team Uppercut **3/4

Team CZW vs. Da Soul Touchaz ***

F.I.S.T. vs. Death Match Kings ***

Team DDT vs. The Future Is Now ***1/2
This one got quite sloppy at times, but it was still very good.

Incoherence vs. Masters of a Thousand Holds ***3/4
Another very good one. Don't understand why this wasn't the main event, to be honest.

The Unstable vs. The Cold Front **3/4
Very disappointing as a main event. Should have been a midcard matchup. It is very confusing that it was the main event.

I am now done with the whole King of Trios weekend. Night 2 was the best of the 3 nights. Then Night 3, then Night 1.
---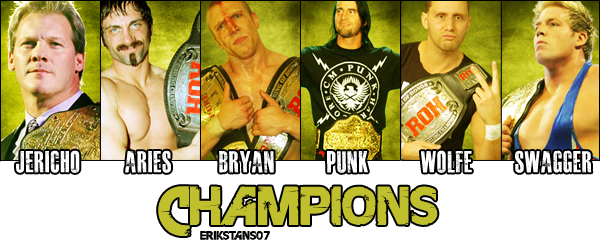 Sig by: chibinova
MY MEGAPOST
El Generico vs. Jushin Liger - PWG Kurt Russellmania
Young Bucks vs. London & Kendrick - PWG Kurt Russellmania
RVD vs. Strong vs. Hero - PWG Kurt Russellmania
PWG Threemendous II
PWG Ninety-Nine
Bryan Danielson Megapost
---
Last edited by erikstans07; 06-07-2009 at

12:29 AM

.
Re: Official Indy DVD Thread
---
---
http://www.imagerotation.com/damon846/I1.png
Quote:
Originally Posted by Eddie Kingston
....It's like watching Lost and getting angry at the end. "Fuck I've been watching this show for six years and it turned out to be the bullshit thing I thought it would be!"
Re: Official Indy DVD Thread
---
That clip was amazing, might have to spend some of my graduation money on those two shows.
---
That Young Pot Smoking Kid
R.I.P. Bison Smith



Quote:

Fuck ratings, enjoy wrestling.
Wheelman for James Ellsworth
Join Date: Jun 2008
Posts: 611
Points: 0
Re: Official Indy DVD Thread
---
lmao at Rick Knox scarring Omega and Taylor off because Knox clotheslines the fuck out of Omega at Express Written Consent. Plus, you can always count on Cabana saving the day.
Ain't no thing like me, 'cept me
Join Date: Nov 2004
Location: The Velvet Room
Favourite(s): Styles, Shirai, Okada, Cesaro, Nakamura, Scurll
Posts: 8,230
Points: 69
Re: Official Indy DVD Thread
---
Holy shit
The way Colt presented the chair was hilarious.
---
Posting Rules

You may not post new threads

You may not post replies

You may not post attachments

You may not edit your posts

---

HTML code is Off

---