Re: Official Indy DVD Thread
---
They're not as bad as some they've put out this year. Interesting to see that they made the Lucha main event from the PPV a bonus match.
Re: Official Indy DVD Thread
---
I'm glad the lucha match isn't officially an ROH main event because if it was that would have been the worst ROH main event ever!
---
I love CM Punk!
My favorite poster of the moment: McQueen
Quote:
actually my brain in a chicks body would create the most hectic psycho crazy stalker bitch nymphomaniac lesbian ever. So basically Skittle
Re: Official Indy DVD Thread
---
Quote:
I'm glad the lucha match isn't officially an ROH main event because if it was that would have been the worst ROH main event ever!
I believe that goes to Special K vs Da Hit Squad, SAT, Mikey Whipwreck, Trinity & Divine Storm from One Year Anniversary.
---
That Young Pot Smoking Kid
R.I.P. Bison Smith



Quote:

Fuck ratings, enjoy wrestling.
Hunter of Invisible Game
Join Date: Jul 2006
Location: highway jammed with broken heroes on a last chance power drive
Posts: 37,904
Points: 15,751
Re: Official Indy DVD Thread
---
I second that. That match is officially the worst match i've ever seen.
---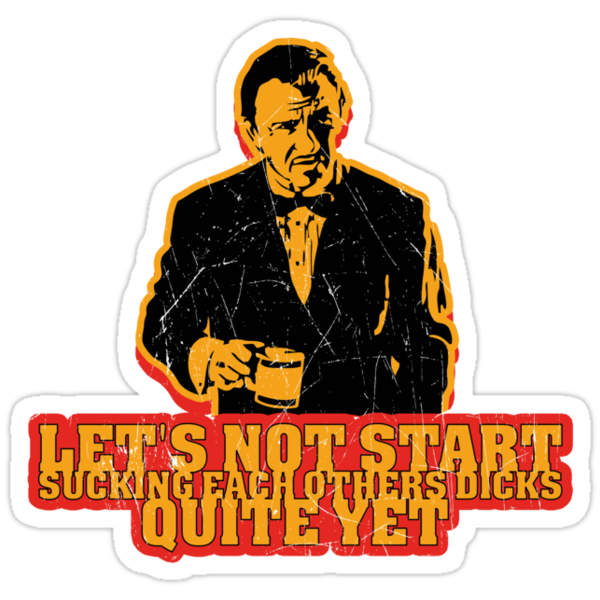 Learning to break kayfabe
Join Date: Feb 2010
Location: Burton-Upon-Trent, England
Posts: 47
Points: 0
Re: Official Indy DVD Thread
---
I also agree with that. After the awesome 3 way and a great title match we got that overbooked crapfest
Making James Ellsworth GET MY BAGS
Join Date: Jun 2006
Location: Melbourne, Australia
Posts: 4,185
Points: 243
Re: Official Indy DVD Thread
---
picked up Phoenix Rising & Big Bang... tbh i dont really mind the look of either cover compared to the rest of 2010s releases.
Re: Official Indy DVD Thread
---
PWG Reason for the Season

So this was the show that got me really into indy wrestling (or at least into stuff other than Ring of Honor) and I felt I needed to go back and see how it held up now that I've seen a shitload of other stuff. I also noticed there were no reviews for the show in the Star Ratings thread so I figured I could help out there.

Scorpio Sky, Quicksilver and Los Rojos Locos vs. Disco Machine, Top Gun Talwar, Charles Mercury, and Chris Bosh

"Hey! No Man!" These words were spoken by Chris Bosh as one of the Rojos Locos was jumping over the top rope onto Bosh and the rest of his team. That moment pretty much sums up how much fun this match was. Some good looking moves and funny moments. Lots of fun and a good length of around 11 or 12 minutes. Very good opener, not as spotty as what PWG does today but that might not be a bad thing.
***


Puma vs. Brad Bradley

I liked what they were trying to do, Puma going after the arm of Bradley while Bradley sticks to his power offense. Unfortunatley so much of Bradley's offense involves his arm so he just looked silly delivery forearms with his bad arm, which to his credit he did sell. Some better offense out of Bradley would have made this much more enjoyable. Still wasn't bad though.
**

AJ Styles vs. Rocky Romero

Just and insane match. Really intense stuff and you got the impression that there was some serious heat between them. This was the match that sold me on PWG and it still remains pretty damn amazing. I'll have to drop my rating a little but because there were a few sloppy spots but I feel the, "How did they do that?" moments more than made up for a few bad looking moves. Still a great match and will remain one of my favorite PWG matches.
****


Colt Cabana vs. Excalibur vs. Babi Slymm

I'll give this one some credit in that the match had some decent psychology and story telling in it, with Slymm and Cabana dominating the match and trying to show each other up. While they did all that stuff right it didn't make for that exciting of a match. It was really a pretty basic match that didn't do much to stand out.
*3/4


Joey Ryan vs. Scott Lost

There were some things about this match that I really liked. It had a great sequence where Lost attempted Joey's finishing move (swinging neck breaker off the middle rope) only to have Ryan reverse it and hit Lost with his own signature elbow drop. It had its moments but there were times when I sort of lost interest, it was almost like they were just out there wrestling at the same pace doing moves without trying to string anything together.

It's hard to explain really, all I can say is that the match happened but I don't remember anything about it even though I just finished watching it. I couldn't summarize it without going into play by play mode.

Flashes of being good but overall a disappointment.
**1/2


Super Dragon vs. CM Punk

Match was pretty much set up around Punk being an asshole and getting Super Dragon more and more pissed off while he was getting his ass kicked by Punk. Whether it be the slaps to the face saying, "Fuck me up bitch." or Punk Curb Stomping Super Dragon the match set up worked. Punk was getting heat and you couldn't wait for Dragon to kill him. I also loved that any experienced wrestling fan would think this was destined for a time limit draw, which turned out not be the case.

Fantastic match here. Well worth a watch.
****1/4


Samoa Joe and Ricky Reyes vs. Bryan Danielson and Christopher Daniels

With all the talent in this match you had to be expecting something good ad you got that with this match. Good selling by Danielson as he took a lot of punishment but wouldn't give up and kept on fighting and asking Joe if that was all he had. Good pace and everything as executed well.
***3/4


Loser Leaves Town Cage Match for the PWG Title
Adam Pearce (c) vs. Frankie Kazarian

Real old school type match. They had been feuding for a while and this was the feud ender. You got the sense that these guys really had some heat with other and it was wrestled very well. Not the most exciting of matches but it was refreshing to see an indy match worked like this.
***1/2

Overall a really great show. A little over 2 and half hours and tons of quality matches. Great production 2. They had the standard hard camera and a hand held that was on the apron, which really put you right into the ring during the matches. If 2 of the better matches weren't already on Sells Out Volume 1 it would be something that I would recommend to everyone.
---
.
---
Last edited by FITZ; 05-02-2010 at

10:39 PM

.
Moron
Join Date: Apr 2008
Posts: 4,257
Points: 0
Re: Official Indy DVD Thread
---
Pearce vs. Kazarian is absolutely atrocious and that's being generous. No heat, BORING, and then in the closing minutes it just goes even more downhill. Negative stars for certain.
Re: Official Indy DVD Thread
---
That describes every Pearce match. Even that fucking overrated piece of shit match with Albright at DbD VI
---
As long as there's a Triforce, there will be a Zelda;
as long as there's a prosperous kingdom, there will be an evil bent on destroying it;
and as long as there's an oppressive force threatening Hyrule, there will be a boy...
in a green tunic, silver shield, and magic blade to stand against it.
Moron
Join Date: Apr 2008
Posts: 4,257
Points: 0
Re: Official Indy DVD Thread
---
That had monster heat though.
Posting Rules

You may not post new threads

You may not post replies

You may not post attachments

You may not edit your posts

---

HTML code is Off

---