Re: Official Indy DVD Thread
---
Just watched the danielson/Mcguinness match from 6YA and even though the wrestling isnt as good as it was at driven the psychology of Dragon not wanting to hit Nigel in the head then Nigel using it to win was brilliant and i dont think i have seen many people get more heat than Nigel did in that match.
Hunter of Invisible Game
Join Date: Jul 2006
Location: highway jammed with broken heroes on a last chance power drive
Posts: 37,904
Points: 15,751
Re: Official Indy DVD Thread
---
The more I see the 6YAS show match the more I think its the best Danielson/McGuinness match. Brilliant work with the gimmick in the match, Nigel was immense in his role.

Oh and anyone who doesn't like Sal Rinauro, FUCK YOU!
---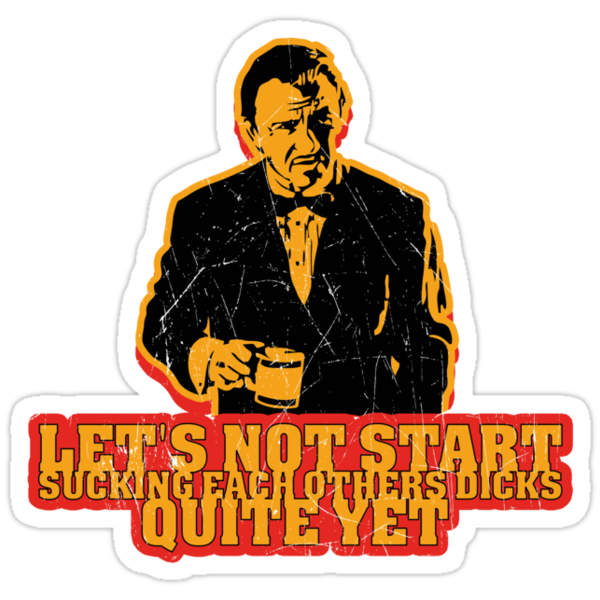 ---
Last edited by McQueen; 02-21-2010 at

08:44 AM

.
Re: Official Indy DVD Thread
---
Glory By Honor VI Night 2

El Generico vs. Chris Hero

Hero rolling to the ring and make the announcer say, "Chris Hero would like to inform everyone that that wasn't the least bit impressive." after a nice counter by Generico was hilarious as were Hero's continued attempts at showing off how athletic he is. Hero was very entertaining with Sweet and Sour and I liked the sort of in between stage that he was at when you look at the old goofy Chris Hero and today's "That Young Knockout Kid" character.
Things started off slower than I expected and the match ended up going for a lot longer than I would have thought for an 11 match card and this being the opener. This match was still done really well as they wrestled a good match and things really picked up at the end. I liked that Hero really did a lot of damage to the neck before hitting Hero's Way for the win,
Really good match and I think it might be underrated by a lot of people.
***½

Post match the Hangmen 3 came out and gave Generico an Awesome Bomb over the top rope through 2 tables to the floor. This set up:

Albright and Whitmer vs. Kevin Steen and Delirious

Another very good match, My biggest problem with it was that I thought they could have gone with less isolation on Delirious. It wasn't bad at all but I feel like it could have been much more interesting if they had allowed for some more back and forth action as Delirious got in almost no offense during this period.
Once Kevin Steen was tagged in things really picked up and this match went from average to really good. There was a ton of action in small time period and the pace really picked up. Very good match that saw the Hangmen 3 pick up the win after Steen took an Exploder Suplex onto a chair.
***

Shane Hagadorn vs. Austin Aries

So after the previous match Shane made an open challenge in honor of Adam Pearce. Aries came out and they had a very short match. Hagadorn got some offense in but quickly fell to a brain buster and 450 splash for the win.
Pretty much a squash but the crowd was happy to see Hagadorn to get his ass kicked.
½*

Claudio Castagnoli vs. Naomichi Marufuji

This was another very good match on the show and it got plenty of time for them to do something more than have a match filled with big spots and false finished. Besides the fact that the match itself was very good I loved the surprise ending. Marufuji is a pretty big name and you wouldn't expect him to lose to an ROH upper mid carder in a midcard match. Since Claudio won with a roll up and looked kind of lucky doing it a rematch was set up between them. Big win for Claudio
***½

Jimmy Jacobs and The Necro Butcher vs. The Briscoes

Match lasted about 30 seconds before it ended in a DQ because weapons were brought into the ring. The fans were really pissed and they didn't announce that there was going to be a rematch later on in the show, which really pissed the crowd off.
¼*

Bryan Danielson vs. Takeshi Morishima
I don't think it would take much to convince me that these 2 really were fighting and not working together in this one. The intensity and hatred that they both seem to bring into the ring when they wrestke each other in unparalleled in indy wrestling. Hell they do as good a job as convincing everyone they hate each other as anyone that I've ever seen.
Danielson had the fans eating up everything that he did. An amazing atmosphere was created and when Morishima attacked the bad eye the fans were pissed and Dragon snapping and stomping the hell out of Morishima's balls was awesome. Even though the match ended in a DQ the fans were happy with the ending, which has to be sign of a successful match.
My second favorite in the series with these 2, the only one I would put it behind was Manhattan Mayhem II. Can't wait to finally watch their Final Battle Fight Without Honor next. This match was a classic, I loved every moment of it so I don't hesitate at all to give it such a high rating.
****1/4


Alex Payne vs. Tyler Black

Who would throw a streamer for Payne?

This was another squash that got the crowd even more pissed about the DQ earlier in the show. Pretty much a quick ass kicking that was only on the card just so the Briscoes could jump Tyler Black and set up the no DQ tag match later on in the show.
¼*



Davey Richards, Rocky Romero, and Roderick Strong (The No Remorse Corps) vs. Jack Evans, Ruckus, and Jigsaw (The Vulture Squad)

Very fun match even though I'm not a huge fan of the whole Stable Wars that ROH had going at the time. Lots of big spots and fast paced stuff like you would expect and I liked how the crowd chanted "Roderick" at Strong to get into his head.

Loved the ending and just shows how awesome it is to watch Jack Evans get beat up. Taking a Gibson driver on the floor after the mat was moved and than being put into a brutal Strong Hold was a great way for Strong to go over and anything he could do in the ring to get him over as a heel helped.
***¼


Chris Hero vs. Austin Aries

Props to Hero for working a second match and for cutting another funny promo, having the announcer request a do over for him was almost as funny as his comment during his first match. They wrestled a pretty slow match but it was still very good. Hero's hellish antics are just hilarious and the match remained good once things settled down and got serious.

Aries best match of the night but not Hero's. Still when a guy accumulates over 6*s in one night you can't really fault him.
***

Mitsuharu Misawa vs. Kenta

A rare US match for Misawa and it's good to see that he made it something great. Real stiff stuff that you can expect from Misawa and Kenta. Both guys were pretty well liked by the fans so it took some really stuff slaps to the face of Misawa to get Kenta some heel heat.

A really good false finish that had the crowd thinking Kenta might take the GHC Championship. As much as I live CM Punk I've never seen him deliver as awesome looking of a GTS as the one Kenta did to Misawa. Great stuff here
****

No DQ for the ROH Tag Titles
The Briscoes vs. Age of the Fall

Surprising to have this go on last but it proved to be a pretty fun match. Even though I'm not the biggest fan of ROH Street Fights the spots in this match were good and the match didn't drag, usually my biggest problems with any hardcore matches that aren't considered death matches. They had a tough match to live up to and after a pretty long show they still managed to keep the crowd into the match, which is a pretty impressive feat.

I loved the ending which saw both members of the losing team take some pretty brutal bumps. A good match to end the show, even if having it main event is very debatable.
***½

Overall a really great show. A bunch of matches got to the 3* mark or above and 2 at the 4* mark or more. While there wasn't a single standout classic like some of the great ROH shows this show had more depth than most show. If it wasn't out of print I would say you should go pick it up.
---
.
Re: Official Indy DVD Thread
---
I got Glory by Honor VI Night 2 in a mix up in my first order from ROH (I was supposed to get Glory by Honor V Night 2)but I remember being pleasntly suprised I mean nothing blew me except for Danielson vs Morishima but might have to give it a rewatch.By the way who else misses goofy Chris Hero I think he was 10x more entertaining as the "goofy" Chris Hero I mean one of the greatest moments I have seen in ROH was Aries kneeing Morishima while Danielson is elbowing him and Hero decides to start doing one of his taunts during it and then jumps on top of Danielson and Aries as they pin Morishima and then acts like he did something big.
Re: Official Indy DVD Thread
---
Quote:
Who would throw a streamer for Payne?
Come to Chicago and you'll see a bunch of faggots that do.
Hunter of Invisible Game
Join Date: Jul 2006
Location: highway jammed with broken heroes on a last chance power drive
Posts: 37,904
Points: 15,751
Re: Official Indy DVD Thread
---
Yeah, I never got why Chicago loves that skinny little fucker.
---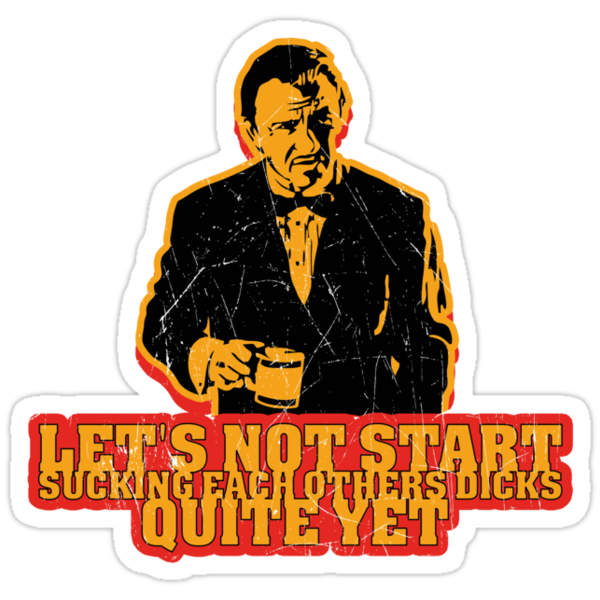 Re: Official Indy DVD Thread
---
Probably because he's somewhat local and most people in the Chi love hometown heroes.

Too bad Payne is no fucking hero.
Hunter of Invisible Game
Join Date: Jul 2006
Location: highway jammed with broken heroes on a last chance power drive
Posts: 37,904
Points: 15,751
Re: Official Indy DVD Thread
---
If I gave a crap about ROH currently i'd concider going to another Chi-Town show.

Actually today is the first time i've ordered something off ROH in over a year. Decided I might as well stock up on the final FIP shows and pick up Danielson's final couple shows.

I passed on FCT: Dayton though. Am I missing out on anything?
---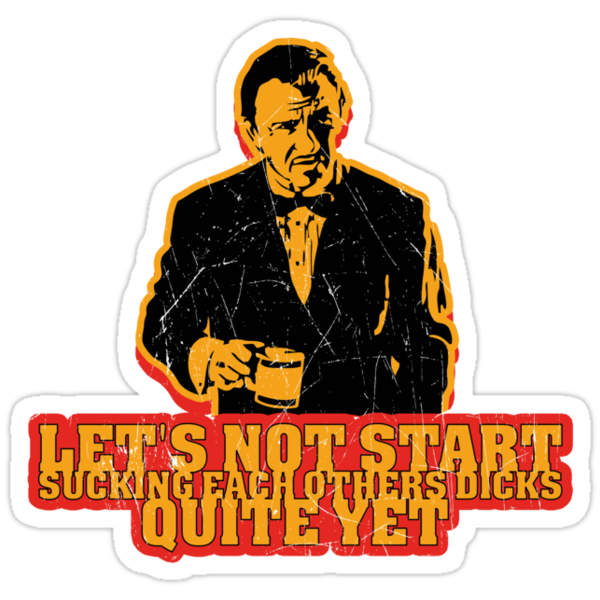 Regularly Beating Up James Ellsworth
Join Date: May 2009
Location: Halifax, NS
Posts: 3,280
Points: 49
Re: Official Indy DVD Thread
---
Hero/Danielson is pretty good, but not nearly as good as their GSF match. Richards/Castagnoli is great too.
Hunter of Invisible Game
Join Date: Jul 2006
Location: highway jammed with broken heroes on a last chance power drive
Posts: 37,904
Points: 15,751
Re: Official Indy DVD Thread
---
I guess I can live without seeing those.

How are the other 3 shows overall.
---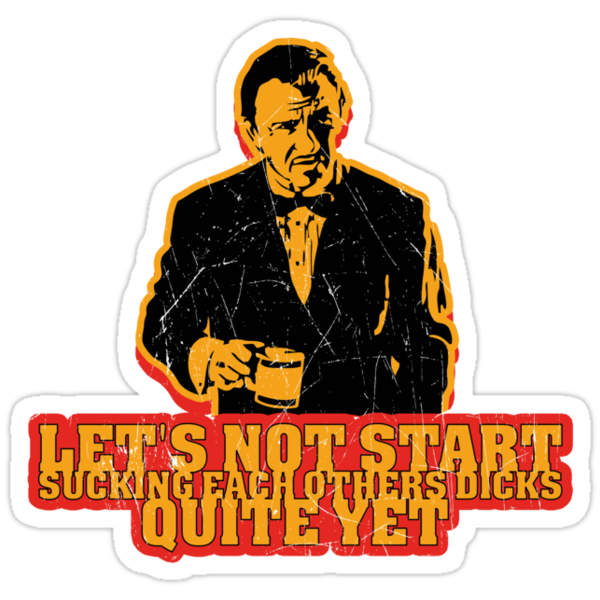 Posting Rules

You may not post new threads

You may not post replies

You may not post attachments

You may not edit your posts

---

HTML code is Off

---