Re: Akira Hokuto vs. Shinobu Kandori - Dreamslam (4/2/93)
---
Quote:
Thia should go in the indy DVD thread for future reference buddy.



I'm not familiar with Japanese Joshi work, but to what extent are they loose to the point of Mil Mascaras or just typical Hogan esque 'showing air?
Probably best just to watch it.
http://www.youtube.com/watch?v=nf03h...x=0&playnext=1
Just the way that they sometimes fly in with reckless abandon and don't contact fully. The way they flop about, fall, etc.
Re: Akira Hokuto vs. Shinobu Kandori - Dreamslam (4/2/93)
---
This is one of my favourite matches. Seeing Kandori just bully the hell out of Hokuto and Akira trying her hardest to do everything in her power to beat Kandori was great. It started of so good and Akira did such a bad blade job at the start of the match and it just kept up it's intensity from then on.

The ending was fantastic. Both ladies exhausted and resorted to punching, with Hokuto scoring the knockout blow. Their rematch wasn't that good though.

It was a great match but not the best joshi match I have seen. I'd rank Toyota/Inoue 60mins above it.
---
Favourite Wrestlers

Bull Nakano|Jazz|The Undertaker|Edge|Chris Jericho|Shelton Benjamin|Triple H|John Morrison
Aja Kong|Akira Hokuto|Manami Toyota|Kyoko Inoue|Mayumi Ozaki|Devil Masami|KAORU
The Rock|Bret Hart|Kurt Angle|CM Punk|Brian Kendrick|Evan Bourne|Jack Swagger
Megumi Kudo|Meiko Satomura|Natalya|Melina|Jillian|Lita|Gail Kim|Katie Lea
Finlay|William Regal|Alex Shelley|Jamie Noble|Elijah Burke|Paul Burchill
Mickie James|Beth Phoenix|Jacqueline|Molly|Ivory|Victoria|Alicia Fox

•Coz I got one leg up in the middle of the ring•And that bitch better duck when that bell go ding•

Re: Akira Hokuto vs. Shinobu Kandori - Dreamslam (4/2/93)
---
I get wet thinking about Dreamslam
---
As long as there's a Triforce, there will be a Zelda;
as long as there's a prosperous kingdom, there will be an evil bent on destroying it;
and as long as there's an oppressive force threatening Hyrule, there will be a boy...
in a green tunic, silver shield, and magic blade to stand against it.
Hunter of Invisible Game
Join Date: Jul 2006
Location: highway jammed with broken heroes on a last chance power drive
Posts: 37,904
Points: 15,751
Re: Akira Hokuto vs. Shinobu Kandori - Dreamslam (4/2/93)
---
I prefer this match over the Toyota/Inoue 60 minute match but its a close call.
---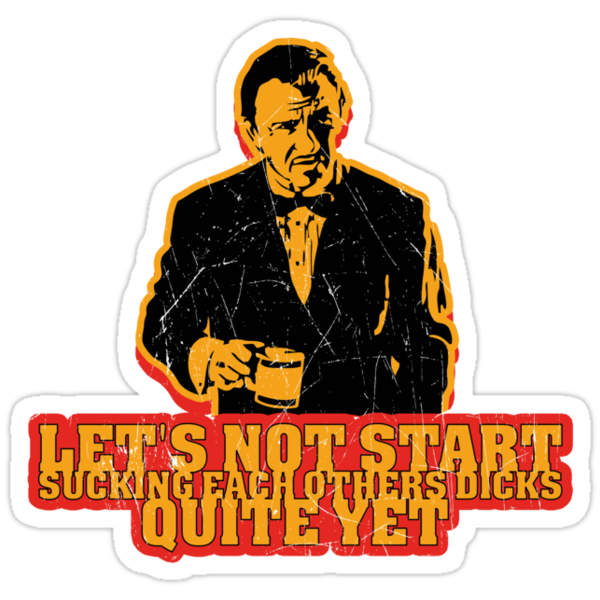 SNOWBLIND
Join Date: Jan 2008
Location: On the Rocks with a Bitch and a Bottle
Posts: 7,063
Points: 2,785
Re: Official Indy DVD Help Thread
---
I'd take the Toyota/Inoue match over it all day. I think I'm the only person in the world that isn't a huge fan of the Kandori/Hokuto match. Really fucking good, but not really my thing. Not much joshi is, though, but you still can't go wrong with Minami Toyota.
Re: Official Indy DVD Help Thread
---

CZW - Total Havoc

Jon Moxely vs. Jon Dahmer - *

Sabian vs. LJ Cruz - **

CZW Junior Heavyweight Title
Ruckus vs. Ryan McBride - **1/2

Devon Moore vs. xOMGx - DUD

Team Andrew vs. GNC vs. Adam Cole & Tyler Veritas vs. Jagged & Cole Calloway - **

Barbed Wire Boards Deathmatch
Nick Gage, Nate Hatred & Mad Man Pondo vs. Brain Damage, Deranged & Toby Klein - **

Aerial Assault Match
Egotistico Fantastico vs. Drew Blood vs. Pinkie Sanchez vs. "Quick" Carter Gray - ***

CZW World Tag Team Titles
The Best Around (TJ Cannon & Bruce Maxwell) vs. 2 Girls, 1 Cup (Greg Excellent & Beef Wellington) - **

CZW Ultra Violent Underground Title - Panes OF Glass & Thumbtacks
Danny Havoc vs. Thumbtack Jack - ***1/2

Just another horrible show by Zandig & co. with the only saving grace is Havoc/Jack and the spotfest AA match. Glad to see they're going with the BLKOUT breakup angle only 3 or 4 years after anyone gives a shit. Besides that and the feud between the worthless H8 Club and the obese Cult Fiction it seems CZW is going back to just randomly throwing people in bad matches. Maybe they should give more thought to the matches instead of Nick Gage gay-bashing promos.
---
http://www.imagerotation.com/damon846/I1.png
Quote:
Originally Posted by Eddie Kingston
....It's like watching Lost and getting angry at the end. "Fuck I've been watching this show for six years and it turned out to be the bullshit thing I thought it would be!"
Heel Turn on James Ellsworth
Join Date: Jun 2007
Location: Wondering if the rats have reached the shore
Posts: 2,182
Points: 12
Re: Official Indy DVD Help Thread
---
Just to let everyone know, Highspots is running a $5 DVD sale. There's a lot of PWG shows and a few FIP shows in there.
Re: Official Indy DVD Help Thread
---
Got my ROH Buy 3, Get 1 Free order in today. Watched Proving Ground Night 1, so far. Here are my match ratings and some thoughts.


ROH Proving Ground 2009 Night 1

Brad Attitude vs. Shawn Osborne **1/2

Bison Smith vs. Sal Rinauro *1/2
Squash. Served it's purpose.

Kenny King, Rhett Titus & Chasyn Rance vs. Roderick Strong, Erick Stevens & Bobby Dempsey ***1/2
This match was a lot of fun. Dempsey actually held his own and had some nice looking offense. He's a bit sloppy though. Fast paced match, awesome, hard-hitting.

Necro Butcher vs. Austin Aries ***
I don't know how often Necro uses a top rope rana, but it was very scary seeing him do that.

Jimmy Jacobs & Delirious vs. Bryan Danielson & Jerry Lynn ***3/4

Non-Title Match
Nigel McGuinness vs. Brent Albright ***3/4

Non-Title Match
Dark City Fight Club (Jon Davis & Kory Chavis) vs. Kevin Steen & El Generico ***1/4
Davis & Chavis are a solid tag team. They do a lot of nice double teams, and they can sure brawl.

Davey Richards vs. Tyler Black ***3/4
I expected this one to be a lot better. It was good, but it could have been great. Sweeney wearing a floral shirt tied in the front and a neck brace was a sight though.
Re: Official Indy DVD Help Thread
---
Guess night 2 will be better then.

Man, have I spent a whole lot of time watching UV stuff lately. KOTDM 09 sucked (and I haven't even finished watching the whole thing yet), Mantis did great in CC07, TJ and Havoc rocked the house and Masters Of Pain 2008 was better than 2007 by a mile.

Oh yeah, snowflake time for MOP 08.



1. Davey Jones' Locker Room Match: Thumbtack Jack vs. Mad Man Pondo **½

2. Fans Bring The Weapons Match: Necro Butcher vs. Juggulator *¾

3. Kenzan Death Match: Danny Havoc vs. "Mr. Insanity" Toby Klein ***¼

4. 200 Carpet Strips Match: Ryuji Ito vs. Drake Younger ***¼

5. Cabin Fever Match: Thumbtack Jack vs. Necro Butcher ***½

6. Death From Below Match: Ryuji Ito vs. Danny Havoc **¾

7. Electrified Lighttubes and Panes of Glass Match: Thumbtack Jack vs. Ryuji Ito ***½ - ***¾



Considering the fact that I'm not a big fan of deathmatches, I find it surprising how much I've enjoyed my time watching inhumane violence. Hmh.
---
Quote:
smarks like to suckle from the diseased milk of Ric Flair's sagging tits
Re: Official Indy DVD Help Thread
---
Quote:
Considering the fact that I'm not a big fan of deathmatches, I find it surprising how much I've enjoyed my time watching inhumane violence. Hmh.
Hey, as long as the violence isn't directly aimed at you, it's fair game to enjoy others kill themselves for entertainment.
Saying that, I still refuse to watch deathmatches for some inexplicable reason.
Proving Ground Night One looks solid to good from Erik's ratings.
Posting Rules

You may not post new threads

You may not post replies

You may not post attachments

You may not edit your posts

---

HTML code is Off

---