Re: Official Indy DVD Help Thread
---
you guys need to give Aries vs. Nigel from Unscripted 2 some very necessary love. my favorite pure title defense from Nigel (2nd is the Strong defense from DbD IV)
---
As long as there's a Triforce, there will be a Zelda;
as long as there's a prosperous kingdom, there will be an evil bent on destroying it;
and as long as there's an oppressive force threatening Hyrule, there will be a boy...
in a green tunic, silver shield, and magic blade to stand against it.
Hunter of Invisible Game
Join Date: Jul 2006
Location: highway jammed with broken heroes on a last chance power drive
Posts: 37,904
Points: 15,751
Re: Official Indy DVD Help Thread
---
I never saw Unscripted II, its one of the 9 2006 shows I didn't buy.
---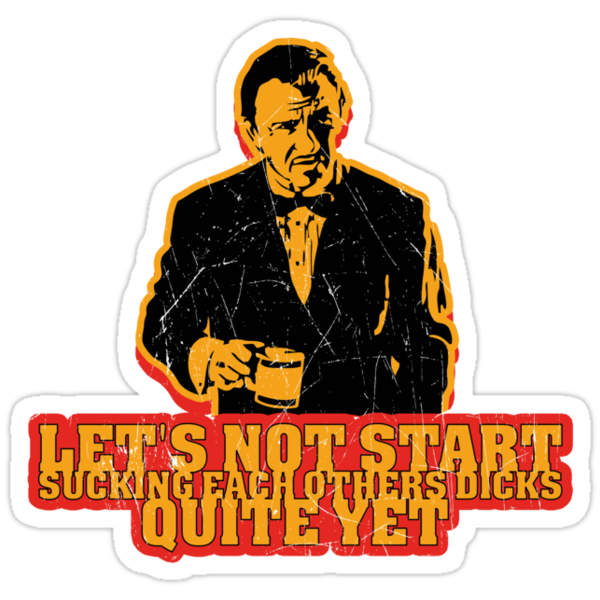 The Cold-Blooded Sausage Maker
Join Date: May 2003
Location: Compton, California
Posts: 8,591
Points: 852
Re: Official Indy DVD Help Thread
---
Quote:
you guys need to give Aries vs. Nigel from Unscripted 2 some very necessary love. my favorite pure title defense from Nigel (2nd is the Strong defense from DbD IV)
Yeah, that was great & the whole show itself was underrated.
---
"I pledge allegiance... to the greatness
Of the conqueror who stands before me
And to his dominance; For which I stand
One Cenation; Under John
Now divisible
With no more hustle, loyalty or respect for all!"
Re: Official Indy DVD Help Thread
---
I gave the DBD match ****1/4-****1/2. Very good match, In my top five matches from both Nigel and Roddy.
---
A wrestling match is like a balanced diet. The basics are carbs, keeping you going. Armdrags may not be the highlight, but they're key to the development. Dairy is emotion and crowd interaction, like bones, they strengthen the match, and in there absense, the it will fall apart. Meat is moves like suplexes and finishers. They're cool, but if you rely on them you'd be unhealthy, and the matches unwatchable. Mat work is fruits and vegetables. We may not like them, but some is sweet chain wrestling. Last is spots and indy MoVEz~!, your sugars and fats. You can't just eat chocolate, and thus you need to do more than flips and head drops to get above ****.
Re: Official Indy DVD Help Thread
---
ROH Transform
1. El Generico, Delirious, & Mike Quackenbush vs. The YRR of Kenny King, Jason Blade, & Sal Rinuaro - **1/2
2. Daniel Puder's Submission Challenge - N/R
3. Chris Hero & Sara Del Rey vs. Ernie Osiris & Alexa Thatcher - N/R
4. Roderick Strong vs. Jigsaw - ***1/4
5. Jack Evans vs. Jimmy Jacobs - **3/4
6. Austin Aries vs. Claudio Castagnoli - ***1/2
7. BJ Whitmer & Shane Hagadorn vs. Bobby Fish & Eddie Edwards - *3/4
8. Brent Albright vs. Kevin Steen - ***1/4
9. Erick Stevens vs. Bryan Danielson (FIP World Heavyweight Title Match) - ***1/2
10. Jay & Mark Briscoe vs. Necro Butcher & Tyler Black (Street Fight) - ***3/4

Overall show rating - ***1/4
---
Re: Official Indy DVD Help Thread
---
Just finished 6YA show. Despite what some people are saying about Bryan Danielson & Nigel McGuiness it's a solid main event. Seriously my top ROH match of the year thus far. I loved how the match just progressed into certain moments leading up to Nigel using his head for headbutts, but Danielson saying he wasn't going after the head then dropping Nigel on his head with a Dragon suplex near the end didn't make much sense. Some no selling here and there, but I think people made that out worse than it actually was.

****1/2.
Re: Official Indy DVD Help Thread
---
How was the show overall?
Re: Official Indy DVD Help Thread
---
Where's all the Breakout love at? I just finished watching the show and think it's one of the best overall shows I've seen from ROH this year. The show had a nice mix of brawling, old school style, and wrestling. Generico & Delirious vs. Whitmer & Albright was a really fun and good brawl, Stevens vs. Richards vs. Aries was a fun triple threat match, Strong & Romero vs. Jacobs & Matthews was a really good old school style tag match, Danielson/Black was a great wrestling match with some great storytelling and a bonafide MOTYC, and Nigel/Hero was a really good cage match with some good psychology. I wish this show would get more praise because it surely deserves it. Definitely go out of your way to pick up this show. I'll have my star ratings up shortly.
---
Re: Official Indy DVD Help Thread
---
I really didn't like that show actually. I only watched the second half to be honest, but I thought the NRC vs. AOTF tag was the OPPOSITE of old school goodness (no real story, no one for the fans to get behind with two heels, nonstop moves until one of them wins it with no long workover story or anything) and hated Nigel vs. Hero, which tried to toe the line between a cage match where both guys try to escape and a cage match built around brutality (seriously, they tried to escape a lot, but there were tons of times they didn't try and could have done it easily).
---
Re: Official Indy DVD Help Thread
---
Quote:
How was the show overall?
Heres my star ratings.
ROH Sixth Anniversary Show-
Delirious v.s The Human Tornado-1/4*
The Age of The Fall (Tyler Black & Jimmy Jacobs) v.s The Human Tornado & Delirious- **3/4
Brent Albright w/ Shane Hagadorn v.s El Generico-***1/4
The Larry Sweeney Show... Ah wow.
Joey Matthews v.s Kevin Steen-***
Go Shiozaki v.s Austin Aries- ****1/4-****1/2
ROH Tag Team Title Match: The Vulture Squad (Jigsaw & Ruckus) feat. Julius Smokes & Merecedes Martinez v.s No Remorse Corp (Rocky Romero & Davey Richards)-**1/4
FIP Title Match: Necro Butcher w/ Lacey v.s Erick Stevens v.s Roderick Strong-***1/2
ROH World Title Match: Bryan Danielson v.s Nigel McGuiness-****1/2
I really disliked the ROH Tag Team title match, though. It's your anniversary show and the best team you could come up with to challenge for the titles are Ruckus & Jigsaw? Bogus.
Posting Rules

You may not post new threads

You may not post replies

You may not post attachments

You may not edit your posts

---

HTML code is Off

---