Re: Official Indy DVD Help Thread
---
Quote:
Originally Posted by watts63
Hell yeah! When I saw myself on DDT4 Night 1 cheering for Don Fujii, that made my day lol.
Speaking of which, PWG is hella lagging on my order of that tournament. I ordered it like two weeks ago. I live in LA, if I would have known it was going to take this long I would have just gone and picked it up.
---
Proud supporter of PWG, probably the best wrestling company in the universe. Probably.
Re: Official Indy DVD Help Thread
---
Quote:
Originally Posted by bmxmadb53
I know this is sort of random, but does anyone mark for themselves on dvds? I do.
Yeah, I'm clearly seen on the 100th show. I'm sitting right near the entrance and i'm wearing the original Generation Next t-shirt.
Re: Official Indy DVD Help Thread
---
Quote:
Originally Posted by MrPaiMei
I was really dissapointed with TPI. I have the second half of N2 left but N1 left a sour taste in my mouth, and I'm gonna do a review cause my opinion seems to differ with everyone else.
I know what you mean. Night 1 was really spotty (besides the final 3 matches). Certain matches could've been a bit better.
---
Re: Official Indy DVD Help Thread
---
Smart Mark Video is selling Chikara's Bruised & New Star Navigation here are what the covers look like:
1. Leonard Chikarason Interview
2. Order Of The Neo-Solar Temple vs. US Ape, Moscow & Dragon Dragon
3. Dragon Yuki vs. Jigsaw
4. Osirian Portal vs. Cheech & Cloudy
5. Olsen twins & Brodie Lee vs. the Colony
6. Chuck taylor vs. Claudio Castagnoli
7. Mitch Ryder vs. Equinox
8. Lince Dorado vs. Mike Quackenbush
9. Eddie Kingston vs. Tim Donst
10. Delirious & Hallowicked vs. F.I.S.T.
11. Bonus - Maximum Overdraft Music Video
12. Bouns Material - Podcast Episodes 67 - 69
1. UltraMantis Black & Shane Storm vs. Hydra & Jigsaw
2. Crossbones vs. Soldier Ant
3. Icarus vs. Tim Donst
4. Brodie Lee vs. Worker Ant
5. Osirian Portal vs. Hallowicked & Delirious
6. Chuck Taylor vs. Helios
7. Dragon Yuki vs. Fire Ant
8. Larry Sweeney vs. Claudio Castagnoli
9. Olsen Twins vs. Cheech & Cloudy
10. Mitch Ryder vs. Lince Dorado
11. Bonus Material - MTV News Clip w/ Chikara
12. Bonus Material - Podcast Episodes 70 -72
Re: Official Indy DVD Help Thread
---
DAMN!! I love the CHIKARA covers!!
Re: Official Indy DVD Help Thread
---
10/21 has been named Chaos At The Cow Palace
Quote:
TAKE 25% OFF YOUR NEXT ORDER!!!
As always our percent off sale includes all DVD's, videos, tickets, figures, books, apparel, & more. Besides ROH DVD's you can also save money on Non-ROH items. Save 20% off all orders under $75 and 25% off all orders over $75. You can save money with every order you place at
www.rohwrestling.com
.
This is also a great chance to save money on tickets to all upcoming live ROH events in the U.S.
To redeem your 25% Off Coupon on all orders just follow these 2 simple steps:
1) Place an order for merchandise at
www.rohwrestling.com
2) Enter the coupon code: nov25 into the box marked Discount/Promotional Code when you are going thru the checkout process. The system will automatically generate the discount.
Offer ends on Thursday, November 15th at 10am EST. Shipping costs are not discountable. Gift certificates are not included in the sale. No dealers. No adjustments to prior purchases. Offer valid only on orders placed online at
www.rohwrestling.com
. Offer is good while supplies last. Orders will only be discounted if you follow the steps listed above and enter the code in the appropriate section.
NEW DVD RELEASES
The following DVD's are now in stock and available to order in the "New Release" section at
www.rohwrestling.com:
Guest Booker with JJ Dillon (DVD)
The most crucial aspect of pro wrestling's stability, its television, is explored here. The man who wrote WWE television beside Vince McMahon and Pat Patterson for years, JJ Dillon, joins us to explore the art and science of doing just that, writing wrestling televsion.
-When should a run-in be employed?
-How to use promos and packages?
-How does one choose a TV arena?
-What does it mean politically if Wrestler A makes the save for Wrestler B on TV?
We gave JJ Dillon a fictional pay per view supercard from the early 90's era and gave him one month of TV with which to advance the angles. See how JJ uses the weekly A & B shows, as well as a Saturday Night network special to build up the pay per view at month's end. He then books the results for that big card.
JJ shows us how to use just the right amount of exposure for select angles for the most effective build-up. The booker's job doesn't end there, as we hear about the very delicate practice of employing diplomacy in dealing with the "big egos/TV time" equation.\
John Cena: My Life (3 Disc Set)
John Cena is more than just a WWE Champion. In 2005, Cena released his highly successful debut CD, You Cant See Me and in 2006 he starred in his first major motion picture, The Marine. Cena has reached the next level of Superstardom, and John Cena: My Life will chronicle his meteoric rise to the top of the sports-entertainment world with highlights from his biggest matches and exclusive interviews.
Since bursting onto the WWE scene in 2002, John Cena has always known how to make an entrance. Watch John Cena: My Life, to see why he is such a master of creating a "big match" atmosphere. This boxset is a must for any Cena fan.
This set contains a nearly two hour documentary on John Cena's life and career with contributions from Vince McMahon, Triple H, and John's friends and family.
Matches include:
Randy Ortons farewell match
The Prototype vs. Randy Orton
OVW 19/01/02
vs. Chris Jericho
Vengeance 21/07/02
I Quit" Match for the WWE Championship
vs. JBL
Judgment Day 22/05/05
John Cena, HBK, Hulk Hogan vs. Tyson Tomko, Chris Jericho, Christian
Raw 27/06/05
"Extreme Rules" Match for the WWE Championship
vs. RVD
ECW One Night Stand 11/06/06
TLC Match for the WWE Championship
vs. Edge
Unforgiven 17/09/06
Interviews & Promos
* John Cena Returns to OVW
* Military Coin Collection
* Fast Cars & Superstars: Gillette Young Guns Celebrity Race
* Cena Goes Camping
* Right Now Music Video
* WrestleMania 22 Entrance
* WrestleMania 21 John Cena/JBL WrestleMania Goes Hollywood Promo
* OVW - The Prototype In Ring Promo 12/1/02
* Cena Trains with Golds Gym Contest Winner
---
Hunter of Invisible Game
Join Date: Jul 2006
Location: highway jammed with broken heroes on a last chance power drive
Posts: 37,904
Points: 15,751
Re: Official Indy DVD Help Thread
---
IWA: MS - A Phenominal Invasion (2004)

Eddie Kingston vs Danny Daniels - ** 1/4
Decent opener, nothing really to write home about though.

Mickie Knuckles vs Traci Brooks vs MsChif - *
Pretty embarrassing and sloppy all around, especially since i've seen work from Knuckles and MsChif that leads me to believe they aren't completely worthless in the ring. Highlight of the match was Mickie Knuckles doing the "Tope con drop to the floor like a bag of cement", I laughed.

B-Boy vs "Spyder" Nate Webb - ** 1/4
I loathe B-Boy and i'm pretty surprised I actually watched this match, I mean seriously how many times in a match can you set up and miss the Shining Wizard, try making up your own spots for once B-Boy. Anyways, the general idea behind the match was how these two are on friendly terms but were still willing to go all out in a competitive match, worked to a point but still was nothing fantastic.

Tables/Falls Count Anywhere Match
Corp. Robinson & 2 Tuff Tony vs Mad Man Pondo & Cash Flo - * 3/4
I was pretty bored throughout watching this match as it was first of all pretty tame for a hardcore match and secondly was for the most part just aimless brawling. However there was a nice mid match double cross angle where 2 Tuff helped Pondo beatdown Corp. because of an alliance they had in Big Japan, and secondly Cash Flo does a pretty crazy leg drop through a table on the outside and pretty much ****'s himself up bad. I was a little impressed. Post match featured the first of 3 Ian Rotten promo's. Ian please, once is enough.

Steve Stone vs JC Bailey - 1/4*
Stone sucks, I'm not too familair with Bailey aside from a deathmatch or two i've seen him in but the only cool thing he did all match was hit an unsuspecting Jim Fannin with a suicide dive, in fact let me rephrase the only cool thing about this match was Fannin.

(Ok, so yeah as of right now I'm probably making this show sound like complete crap and tbh the first half of it was, but the second half of the show was possibly the finest 2 hours of non-TPI IWA: MS I've seen.)

Roderick Strong vs Arik Cannon - *** 1/4
Short, sweet and stiff. I know Cannon gets a lot of flack from a lot of people and perhaps deservedly so but he's always been one of the guys I inexplicably enjoy watching. To me this was a really fun match.

Alex Shelley vs Claudio Castignoli - *** 1/2
The kind of match that makes TNA fan's cry, because yes Shelley in fact is not treated as a jobber. Basically a nice exhibition with a little european style thrown in from two world class wrestlers.

AJ Styles vs Matt Sydal - **** 1/2
You'd think just by seeing who's in the match they'd be going crazy with the flying and highspots and shit but it wasn't the case. A lot of ground work as opposed to flying and the match did a really really good job getting the point across that while Styles maybe the larger and more experienced guy, Sydal's still a very really threat to AJ. And the build to when they actually get to the flashy highspots is great along with the build to Styles trying to hit the Styles Clash and how well Sydal has scouted it.

2/3 Falls Match
Chris Hero vs "American Dragon" Bryan Danielson - **** 1/2
Anyone who seriously thinks Hero isn't on the level of Danielson as far as wrestling ability needs to go watch this match right now, just awesome stuff all around from the limb work to how it builds on how Hero needs to get more agressive to put down the high caliber talent being brought into IWA (as Hero has been on a long losing streak), Arik Cannon's role in the match was a nice use of talent as well (and no he doesn't interfere thankfully). My only 2 true complaints are the finish of the 3rd fall is lame, and Ian has to yap for another 5 minutes after the match again.

IWA: MS Heavyweight Title Match
Petey Williams (c) vs CM Punk - ***
Williams is another guy I just don't like watching at all and everything he does just looks megafake, lame and or goofy. This wouldn't have been a "great" match either way but without the "Williams factor" as I plan to call it, I probably could have gotten away with saying it was good.

Overall Show Rating - *** (Good)
First disk of the show is pretty crap IMO aside from Strong/Cannon, but Disk 2 more than makes up for the shows weak start.
---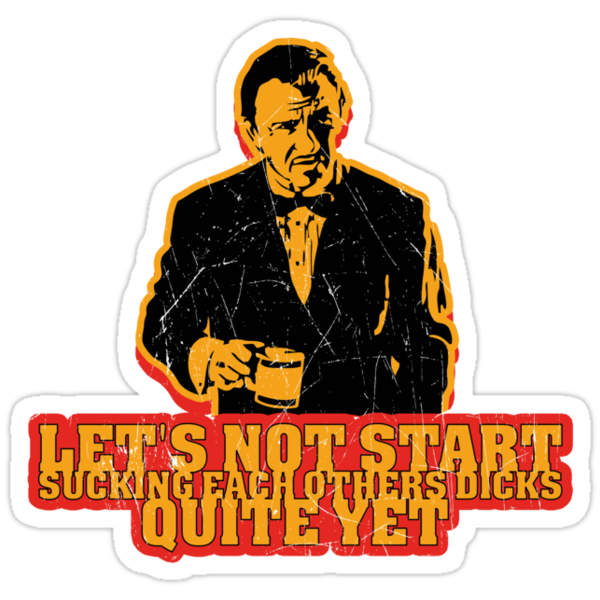 Re: Official Indy DVD Help Thread
---
Gabe pisses me off. I was going to buy Bret and Jericho's books but he's not selling them any more.
---
Re: Official Indy DVD Help Thread
---
I got Phenominal Invasion 2. Decent show, but it was nowhere as good as that.
Posting Rules

You may not post new threads

You may not post replies

You may not post attachments

You may not edit your posts

---

HTML code is Off

---