Re: Kenny Omega stepping away from Japan
---
Quote:
Good idea but I would prefer a big year for Sanada over those two. He would be a pleasant surprise winning the NJC or G-1. I think you can elevate Shibata or Ishii to Intercontinental level without those wins.
iirc SANADA is still freelance.
Even if he were signed full time, he's looked at as an AJPW/W1 guy and it will take longer than a minute for that perceived stink to get off of him. Not being looked at as one of NJPW's own is a big thing to overcome.
In time SANADA should get there, tho. If he sticks in NJPW, he should be a key guy in 3-5 years. That being said, G1 or NJC this year is way way too soon for him imo. There are guys who are more over and who are closer to that level and could use it (Shibata, Ishii, or even if they wanted to do a little KUSHIDA test run and see how the fans respond to a NJC win and how he does 1v1 with Okada). They can and should take their time with SANADA he's only 29, too.
---
Last edited by El Dandy; 01-06-2017 at

02:24 PM

.
Re: Kenny Omega stepping away from Japan
---
If you've followed Omega more than a week you'd know he's teasing/trolling.
He's not going anywhere unless Vince threw the world at him. Even still probably not.
---
Re: Kenny Omega stepping away from Japan
---
I'm hoping Ibushi becomes a full-time wrestler for NJPW and he and Omega, once he's back, start having a series against each other. If anyone has yet to see their match in DDT at Budokan in 2012 take a look.
Re: Kenny Omega stepping away from Japan
---





I don't know. Seems like they don't have anything worthwhile at New Beginning that wouldn't come off as taking a step back and they weren't gonna do Omega/Okada again that soon. Maybe Tanahashi but they just had a feud last year that started at New Beginning. He wasn't gonna be in the New Japan Cup. So Sakura Genesis seems to be the show he'd make his return and him saying he is stepping away is just so people aren't sitting there for the next 2 months wondering why NJPW isn't using their hottest hand.
---
Marking for Naito, Drifter, Bliss, The Revival
All-Time- Savage, Austin, Jericho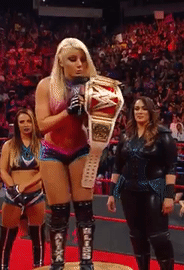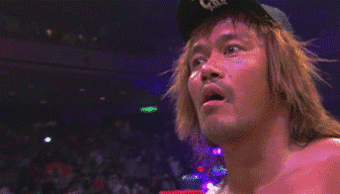 ---
Last edited by JC00; 01-06-2017 at

02:57 PM

.
Everyone Will Fall!
Join Date: Apr 2016
Location: Moustache Mountain.
Favourite(s): Matt Riddle, Shibata, Jimmy Havoc,
Posts: 1,233
Points: 3,836
Re: Kenny Omega stepping away from Japan
---
Could you imagine if he turned up during the Royal Rumble though? I think the world would implode.
---
Re: Kenny Omega stepping away from Japan
---
Considering all his recent words, it just seems like he's playing to me. No way he would leave NJPW at this moment in time.

He'll be in the WWE one day. This isn't that day.
---
- - - - - - - -
- - - - - - - -
Peter, Peter, you're a ....!
Join Date: Aug 2006
Location: Winchester, VA
Favourite(s): The Phenomenal One, THE MAN, & El Ingobernable
Posts: 13,470
Points: 18,374
Re: Kenny Omega stepping away from Japan
---
Omega & the Bucks both lost their titles at WK so I wouldn't be surprised if they're just staying away from New Japan for a bit, maybe letting SuzukiGUN dominate the faction war for a while and then returning with a bang down the line. Omega's gotta win that IWGP Title sometime this year. Has to.
---
Re: Kenny Omega stepping away from Japan
---
Omega is the smartest dude in the biz at this point. He got his 6 stars match at WK and the whole wrestling is praising him and two days ago he tweets some cryptic words and now everybody is going to be like " Where is Kenny Omega, what's the next chapter "

my 2 cents is Omega is going nowhere before being the IWGP Champion and having his match with Ibushi
---
Tag Teaming With James Ellsworth
Join Date: Aug 2015
Location: Marseille, France
Posts: 1,109
Points: 3,415
Re: Kenny Omega stepping away from Japan
---
Workest of the work. How could anyone think he's leaving now ?
---
Trying to have fun with some wrestling edits here !
https://www.youtube.com/channel/UC0Q...6Ojzv8NCbLKB4g
Posting Rules

You may not post new threads

You may not post replies

You may not post attachments

You may not edit your posts

---

HTML code is Off

---