Re: Kenny Omega stepping away from Japan
---
---
Regularly Beating Up James Ellsworth
Join Date: Jan 2007
Location: Bradford, England
Posts: 3,436
Points: 7,935
Re: Kenny Omega stepping away from Japan
---
Despite claiming he'll never go to WWE certain amounts of money are irresponsible to turn down. As much as I want him to stay I wouldn't blame him at all. Plus Omega in WWE would be amazing.

We're talking about maybe the most ambitious visionary in a generation. It wouldn't surprise me if, while the Young Bucks were carrying him off stage, he was thinking "I could do that in front of 70,000 people."

I'm not convinced he's going anywhere just yet, we'll find out soon.
---
#HUGLIFE
Re: Kenny Omega stepping away from Japan
---
With Minoru Suzuki's return and going for Okada maybe he's taking some time off cause he don't have really somebody to work with at this moment.. fucking hell i hope i'm right
---
THE CHAMP THAT RUNS THE CAMP
Join Date: Apr 2014
Location: on the lone road
Posts: 2,673
Points: 8,617
Re: Kenny Omega stepping away from Japan
---
Omega comes across a man who truly wants to be the guy who became a megastar without WWE, he wants to be the GUY that never stepped foot in the WWE ring. After the Okada match he has the best chance to do it, but in saying that after the match he's WHITE hot. And I have NO doubt Vince has made an offer he'd be insane not to, and he's not insane. Kenny has a choice right now and its simple, either he becomes the man outside of WWE. Or he joins in the hopes of becoming the man.

Choose wisely Kenny
---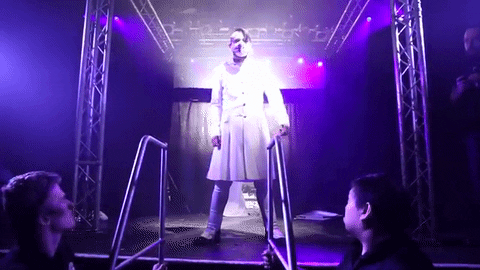 "I am Jimmy Havoc and I hope you suffer"
Re: Kenny Omega stepping away from Japan
---
He's not going anywhere until he becomes IWGP HW Champion.
---
SO ★ CAL
Re: Kenny Omega stepping away from Japan
---
Apparently Meltzer thinks it's just a break.
---
Punch Kick
Heel Turn on James Ellsworth
Join Date: Aug 2010
Location: Pittsburgh, Pennsylvania
Posts: 2,418
Points: 5,087
Re: Kenny Omega stepping away from Japan
---
I guarantee WWE is throwing money at him right now. I guess it depends on if Vince makes him an offer he cant refuse. It is interesting timing, considering that the Rumble is right around the corner.
---
"I will say it because I am trying to quell the burning in my heart--I hate Vince Russo. I despise Vince Russo. I want Vince Russo to die. If I could figure out a way to murder him without going to prison, I would consider it the greatest accomplishment of my life." - Jim Cornette

"To be the man, you gotta beat the man" - Ric Flair

Thank you Bryan
Join Date: Sep 2013
Location: THE G SPOT, parts unknown.
Posts: 34,380
Points: 156,833
Re: Kenny Omega stepping away from Japan
---
He's just piquing everyone's interest while taking a short break. Like the Terminator, he'll be back.
---
Re: Kenny Omega stepping away from Japan
---
Speaking as someone who isn't a huge Omega or NJPW follower, no way he is leaving unless 2 things are happening. 1, his contract is or has expired and 2, WWE threw a bunch of money at him.

He'll be there one day but he's finally a top player in Japan which is what he's wanted all along. And I don't see any way he leaves before he gets the IWGP title.
---
Tag Teaming With James Ellsworth
Join Date: Aug 2014
Location: Inside the Venus Fly Trap
Posts: 1,574
Points: 8,250
Re: Kenny Omega stepping away from Japan
---
Say whatever you want, the guy knows how to make news, he isn't even in WWE and has been having more threads talking about him in this forum than some of the top guys in WWE lately. I honestly hope he doesn't come to WWE, he will never be allowed to be this good, his promos are better when he is not scripted and they will water down his moveset so much that it wouldn't be funny, besides jobbing to Reigns twice a week. All of that and I honestly would miss his "Being the Elite" videos with the Young Bucks
---
Here to support the future NXT Womens champion, the green goddess Peyton Royce
"Ever Try. Ever Failed. No Matter. Try Again, Fail Again. Fail Better"
Also supporting
Paige, Harper, Cesaro, Zayn, Ambrose, AJ, Nakamura, Neville, Rusev
Okada, Omega, Ishii, Shibata, Ricochet, The Young Bucks, Scurll, Cole
Posting Rules

You may not post new threads

You may not post replies

You may not post attachments

You may not edit your posts

---

HTML code is Off

---