YAAAAASSSSSS QUEEN 💋
Join Date: Aug 2009
Location: ELEGANT DINNER PARTYYYY 💅💅
Posts: 8,760
Points: 5,004
Great live performers
---
There have been a few threads in the past about performance art (the youngest being three years old, I believe), but since it's against the rules to bump year-old threads, I wanted to resurrect the topic and get a discussion going.
That leaves me to ask; who are some of your favorite live performers? What is it about their performance style and art that captivates you? And if possible, post some videos of that artist's/band's greatest performances.
Per the question, most of you probably already know that I'm a huge fan of Lady Gaga. She produces some catchy, and more importantly distinctive (compared to most of her contemporaries) tunes. But arguably her greatest asset are her abilities as a performer. I believe Gaga is one of the most versatile, consistently stellar performers within the realm of the mainstream music industry. She's got a very powerful, throaty voice that sounds great live. Her stage presence pierces the inner depths of the audience, and she oozes with charisma every time she belts a note. No matter if she dances in any number of her outlandish costumes or just performs with a piano, rarely does Gaga deliver a subpar performer.
I took the liberty of posting some great Gaga performances for those of you who might be interested.
Spoiler for Some great Gaga performances:
I also admire a number of other entertainers for their abilities as a live performer including Freddie Mercury, Beyonce, Madonna, David Bowie, Justin Timberlake, Mick Jagger, Elvis Presley, Bruce Springsteen, and Michael Jackson among many others.
Some of my other favorite performances from other artists.
---
---
Last edited by Callisto; 09-20-2013 at

08:50 PM

.
Ceramic Wizard Bong
Join Date: Mar 2011
Location: dirty old town, dirty old town
Posts: 3,993
Points: 832
Re: Great live performers
---


cant have this thread without Prince and the superbowl performance is everything great about him, finally got to see him play last year, an all greatest hits set with some surprises thrown, how the fuck can you fit so much talent into one little dude? its totally effortless to him

Queen at liveaid is pretty unfuckwithable too



might add some more later
---
Re: Great live performers
---
Queen, AC/DC, Ozzy, Guns N Roses, Pearl Jam and Metallica are some of the best live performers of all time.
---
I Am The Liquor
Join Date: Feb 2004
Location: Greenock, Scotland
Favourite(s): Ishii, Okada, Cesaro, Pentagon Jr, Puma, Mundo
Posts: 3,075
Points: 379
Re: Great live performers
---
Rage Against The Machine. /thread
Re: Great live performers
---
Lol metallica, playing three times more loud doesn't equal greatness. Plus Lars is probably one of the worst drummers in a metal band EVER
Quote:
Originally Posted by
Hanoi Cheyenne
View Post
Queen at liveaid is pretty unfuckwithable too

Live Killers >>>>>>> LiveAID IMO
From personal experiences, currently top 5:
Bruce Springsteen
is probably one of the best live experiences ever, the guy take the time to even cover one Victor Jara song, pretty classy also.
Pet Shop Boys
, THE show, i saw them 3 times and the live experience is pretty awesome, there is always a new theme in their tours and the duo is just ACE.
The Gathering
, just like with PSB i saw them 3 times, one being for a recording of a DVD record before Anneke leaving.
Anathema
one of the few bands i will say are pretty much better live than on record.
Sonic Youth
in a tie with
DJ Shadow
Honorable mention for
Dead Can Dance
Shit i have seen for youtube or DVDS will be like:
Spoiler for Talking Heads + Adrien Belew = MIND BLOWN:
Spoiler for ulver ruling the world:
Spoiler for Dissection before Jon decided that was time to fuck the world:
Spoiler for Smashing Pumpkins with clowns breaking my ears with the Loudness:
I have many more but that's what i remember for now
edit: How dumb, talking about
DJ Shadow
i forgot THIS:
Spoiler for DJ Shadow on one of the best tunes EVER:
---
http://murraythings.tumblr.com/
Would I write a book? Or should I take to the stage?
---
Last edited by asdf0501; 09-20-2013 at

10:00 PM

.
Re: Great live performers
---
Kanye West

no matter what you think of him, ask anyone who went to that Glow In The Dark Tour what they thought of it
---
Quote:
You're fucken damn right, you've rustled my jimmies & I assume everyone else's!!! I tell you what, I'll pay your airfare over to Melbourne, it will only be a one way ticket though, because I will KILL you, you child molesting fuckwit!!!
Re: Great live performers
---
Can't believe I forgot Bruce, probably the GOAT live performer. I saw him in Nashville, his shows are epic.
---
Re: Great live performers
---
Pink Floyd and Guns N Roses are my personal favorites. And The Rolling Stones. Mick Jagger and Keith Richards can still deliver at this age.

I'm a big Lady Gaga fan too. Among the current mainstream talent, she is clearly head and shoulders above the rest.
---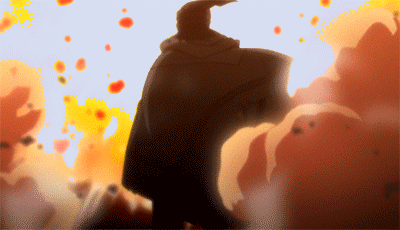 Master of the Rinne-Sharingan
ROLLINS | STYLES | BLISS | HARDYS | THE REVIVAL
GALLOWAY | ALMAS | BLACK | ASUKA | CROSS
OKADA | SHIBATA | TANAHASHI | NAITO | IBUSHI
IO SHIRAI | MUNDO | DUNNE | HIROMU | PENTAGON
Hot Dreams!
Join Date: Aug 2011
Location: My giant Igloo with built-in Wi-Fi
Posts: 4,084
Points: 731
Re: Great live performers
---
Quote:

Sonic Youth in a tie with DJ Shadow

These two for sure. Actually seen DJ Shadow at Club Soda in Montreal a few years back, the man absolutely killed it.
Some other bands that were totally worth seing in person.
Amon Tobin (especially the ISAM tour which had mind-boggling VFX)
Mr. Bungle/The Fantomas
Skinny Puppy/OHGR
Rage Against the Machine
Cypress Hill
Eels
DJ ? Acucrack
Beastie Boys
Nine Inch Nails (Lights in the Sky tour was GOAT)
Shpongle
London Elektricity
Peter Gabriel
Meat Beat Manifesto
DJ Food
The Chemical Brothers
Some stuff I didn't see in person, but love listening to/watching live
Iggy and The Stooges
Frank Zappa
Pink Floyd
Rush
The 13th Floor Elevators
Crosby, Stills, Nash & Young
David Bowie (Earthling tour on tv was one of my all time favs as a teen)
The Velvet Underground
Jimmy Hendrix
Prince
Depeche Mode (seen them in person but it wasn't that great, the Devotional DVD however is > all.)
Dead Kennedys
Talking Heads
AC/DC
Re: Great live performers
---
Led Zeppelin


---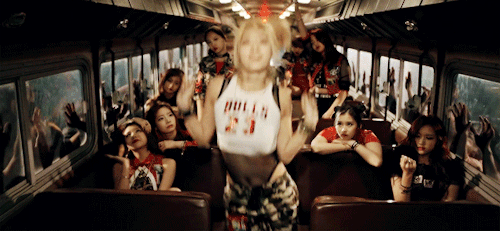 Posting Rules

You may not post new threads

You may not post replies

You may not post attachments

You may not edit your posts

---

HTML code is Off

---