View Poll Results

: What Is Your Favorite Metallica Album???

Kill 'Em All
3
7.69%
Ride the Lighting
10
25.64%
Master of Puppets
14
35.90%
...And Justice for All
8
20.51%
Metallica (Black Album)
5
12.82%
Load
0
0%
ReLoad
0
0%
St. Anger
2
5.13%
Death Magnetic
1
2.56%
Multiple Choice Poll. Voters: 39. You may not vote on this poll
Re: What Is Your Favorite Metallica Album???
---
For me ...And Justice For All. Besides the fact that the bass is too low, that album is golden. Not one bad song to be honest. As much as I adore Master of Puppets and Ride The Lighting, which are a very, very close 2nd and 3rd to me, you just can't top AJFA.
---
Re: What Is Your Favorite Metallica Album???
---
Justice.

Stark, beautiful, fucking relentless.
---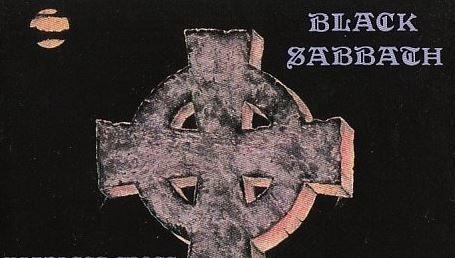 The air filled with sadness and grief when sorrow sang softly and sweet.
Join Date: Nov 2004
Location: Nos Astra, Illium
Favourite(s): Dr. Fate, Darkseid, Batman, Scarecrow, Harley
Posts: 82,944
Points: 24,230
Re: What Is Your Favorite Metallica Album???
---
I should probably say Ride The Lightning since Metallica has never done a trio of songs on one given album as great as Creeping Death, Fade To Black and For Whom The Bell Tolls. Never. The fact that those 3 songs exist on the SAME album is fucking astonishing. But on the other hand, half the album is TRASH. Ok, Ride The Lightning itself is good, not great, the rest of it....not good. The Call of Ktulu is the blandest instrumental they've done, nowhere near the likes of To Live Is To Die, Orion and Suicide and Redemption. Trapped Under Ice is at BEST mediocre, Fight Fire With Fire is bad, and sounds like a non Death Metal band trying to make Death Metal, why you'd want to imitate that shit is beyond me, and Escape is the worst song they've ever done outside of Hero Of The Day which is TEEEEERRRRRRIIIIIBBBBBBLLLLEEEEEE, and most of the utter fuckpoop on St. Anger.

So, does the utterly amazing outweigh a bigger amount of terrible? I'm more inclined to say no.

Master of Puppets and Kill 'Em All are my two favourite albums in terms of what I like beginning to end. I love parts of Justice but I'm not into the whole album like everyone else. It has a great trio like RTL, in One, TLITD and Harvester, and unlike RTL, the rest of the songs are, in fact, good, but apart from those 3 I hardly listen to anything else on there.

So when I compared the songs from best to worst on each album, Kill and Puppets, I found myself almost always picking the Puppets song, despite the fact that The Four Horsemen is my #1, absolute all time favourite Metallica song. Kill gets points for that, but I think I'll choose Puppets. However, I'll re-iterate what I said before, Ride The Lightning has the single strongest trio of songs on any Metallica album. If that album had held up the whole way through to even DECENT quality, it wouldn't even be CLOSE. It's a shame it evened out so poorly.
---
"Young wrestlers, those of you hoping to make a career of this and get into this business somehow, I cannot stress this enough, be as tall as you can" - Vinny V on Baron Corbin
---
Last edited by Tyrion Lannister; 04-05-2013 at

12:38 AM

.
Re: What Is Your Favorite Metallica Album???
---
Even though I would choose RTL as my favourite, Escape is pretty fucking bad. Trapped Under Ice is okay but the rest are at least great. The song order could be changed too.

MOP is objectively best though.
Learning to break kayfabe
Join Date: Apr 2013
Posts: 50
Points: 0
Re: What Is Your Favorite Metallica Album???
---
kill em all or the black album.
Re: What Is Your Favorite Metallica Album???
---
Ride the Lightning, followed by And Justice for All with Master of Puppets taking the bronze.

Death Magnetic might be 4th to be completely honest. Soooo many fans haven't given that album a chance after St Anger. It was light years different and superior.

Load & Reload are both shit in comparison
---
Re: What Is Your Favorite Metallica Album???
---
Ride followed by And Justice For all. Although MOP is my favorite song by them, I thibnk the other two albums are better song for song.
---
Re: What Is Your Favorite Metallica Album???
---
Listened to AJFA for the first time in a while. Still have the same problem, good songs with an awful sound. There's no real low end to it at all and it feels so thin.

Conversely, listened to the Black Album the day before and the production on that record is massive. Bob Rock may be a prick, but that record is the best the band ever sounded. It's a few songs too long and has some bits where it drags, but it's easily their best post-80s album still.
We smile in ignorance and learn in pain
Join Date: Jul 2008
Location: Glasgow, UK
Posts: 4,327
Points: 7,348
Re: What Is Your Favorite Metallica Album???
---
I am a Metallica junkie if I'm honest and I love all their stuff including the so called "sold out" albums but ....And Justice for All edges it over Master of Puppets, I love both these albums but AJFA just has that little extra when it comes to songs like One and Dyers Eve I also consider this to be Lars Ulrich's legacy album and the point he peaked as a drummer in my opinion, just search Youtube for some of the songs drum tracks they are tight complex and fluid. Dyers Eve is probably the best drum track on the album.

---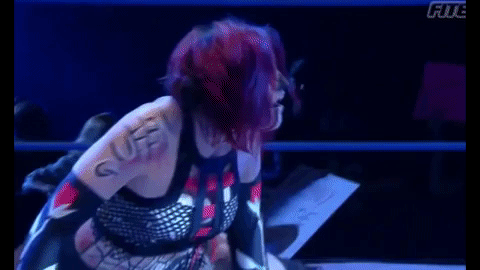 Re: What Is Your Favorite Metallica Album???
---
Kill'em all VERY Closely followed by Justice then MoP and then RtL.
Posting Rules

You may not post new threads

You may not post replies

You may not post attachments

You may not edit your posts

---

HTML code is Off

---