View Poll Results

: What music fan are you?

List A
17
58.62%
List B
2
6.90%
List C
6
20.69%
List D
4
13.79%
Voters: 29. You may not vote on this poll
Re: What kind of music fan are you?
---
LIst A have more names I like but I pick list D cause Disturbed are in (one of my favorite bands ever)
---
Distant Relative of Former Def Jam Intern/President, Kevin Liles (1991 to 2004)
Join Date: Jan 2011
Location: Lijiang, China, Overwatch
Posts: 12,040
Points: 14,260
Re: What kind of music fan are you?
---
My favs from the lists....


LIST A - Variety Fan
Red Hot Chili Peppers,
Michael Jackson,
Metallica,
The Notorious B.I.G,
Jay-Z,
Eminem.

LIST B - Retard Fan
Chris Brown,
Rihanna,

LIST C - Rolling Stone Magazine Fan
Beyonce
Madonna

List D - The Wrestling Fan
Limp Bizkit
Disturbed
---
Last edited by -PerfectDarkness-; 11-21-2012 at

04:07 PM

.
Tag Teaming With James Ellsworth
Join Date: Jun 2012
Posts: 1,846
Points: 1,758
Re: What kind of music fan are you?
---
Since I listen to a mixture of all then I will give my opion on all
Quote:
Vote in the poll and tell us why.

LIST A - Variety Fan
Red Hot Chili Peppers, - Dani California is a awesome song but that's really it
Tupac, - Awesome
Michael Jackson, - Awesome
The Beatles, - Awesome i am a fan
Metallica, - Depends
The Notorious B.I.G, - Never heard them
The Police, - Never heard them
Phil Collins, - Know his name but never heard him
Jay-Z, - Decent
Rage Against The Machine, Never heard them
OutKast, - Know them but never heard them
Kanye West, - Awesome
Eminem. - Awesome


LIST B - Retard Fan
Jason Derulo, - Not really
Katy Perry, - Awesome
Flo Rida, - Awesome
Taylor Swift, - Shit
Chris Brown, - Depends
PSY, - Awesome
X-Factor people, - Depends
Lady Gaga,- Depends
Ne-Yo, - Shit
ke$ha, - Shit
Rihanna, - Awesome
Lil Wayne, - Shit
P!nk, - Ok
Guy Sebastian. - Never heard of him

LIST C - Rolling Stone Magazine Fan
Bob Dylan - Never heard him
Bruce Springsteen - Never heard him
Prince - Never heard them
Adele - Awesome
Elvis Presley - Dont care
The Who, - Ok
The Rolling Stones - Awesome
Radiohead - Never heard him
Beyonce - Kinda depends
Oasis - Awesome
Otis Redding - Never heard him
Madonna - Kinda Awesome
Elvis Presley - Already said his name

List D - The Wrestling Fan
John Cena & The Bonecrushers/Thugonomics people - Shit
Papa Roach - Never heard him
Fozzy - Never heard him
Saliva - Depends
Switchfoot - Never heard them
Nickelback - Aaesome
Limp Bizkit - Depends
Kevin Rudolf, - Awesome
MGK, Don't care
Disturbed - Never heard them
Avenged Sevenfold - Never heard them
Sevendust - Never heard them
Re: What kind of music fan are you?
---
I like a mix of A, B, & D plus I would throw in some more country stuff too.

Who the fuck are you to call any of those lists a retard list? Just because it's not the type of music you prefer doesn't mean people who listen to that kind of music or that kind of music itself is retarded. You should have called list B the pop list because they are the most popular artists and the ones you hear talked about the most and win all the awards and sell more albums than alot of the other artists in the other lists. Plus how can you call list A the variety list when all it is is rap & rock there is not that much variety to it. If it was really variety it would be all genres of music in one list (Rock, Rap, Country, Pop, etc)

Here is my breakdown of who I like on each list (I will put a star if I have any of their albums):

LIST A - Variety Fan
* Red Hot Chili Peppers: Yes I like them they have a different sound than other rock groups.

Tupac: No thank you actually I'm a little young to remember him when he was in his prime. I wasn't even 10 years old yet when he died. Plus I'm not that big of a rap fan I only like certain rap artists.

Michael Jackson: Yes I actually didn't listen to and appreciate his music until he died.

The Beatles: No I never really got the big deal about them if you ask me they are overrated.

Metallica: Yes One of the best rock bands of all time.

The Notorious B.I.G: No See Tupac

The Police: Eh not really a little ahead of my time, but I have heard a song or two from them and I do like Sting's voice.

Phil Collins: Nah The only thing I know about him are the songs he did for Disney movies.

Jay-Z : Sometimes it depends on the song, however I have become less of a fan because he has been working with Kanye a good bit and I can't stand Kanye.

Rage Against The Machine: No just not a fan no reason really

OutKast: Yes I really like Outkast because they don't sound like other rap artists.

Kanye West: HELL NO not as much for his music as because of him as a person. He is an arrogant dick.

*Eminem: Yes I love Eminem he is one rap artist I will listen to, when you listen to him you can feel what he is singing.


LIST B - Retard Fan
*Jason Derulo: Yes really good pop/r&b star with a good voice and some catchy songs.

*Katy Perry: Yes she is pretty good pop star and she has nice tits.

Flo Rida: Yes he is a rap artists younger listeners can listen to and just have fun because he is not as aggresive as other rappers and his songs are more about fun.

**Taylor Swift: Absolutely I am a big fan of Taylor and I will admit it I think she is a better singer than people give her credit for. It pains me when even the country fans diss her because she is the one who I believe was the first one to get country music more popular recently where now you can hear some country songs on pop stations on the radio. I think she is a genuine person who has a big heart for others and I love the fact that she is so honest about stuff. Also she is gorgeous and could be a model if she wanted to.

Chris Brown: I'm split on Chris Brown his music is good, but as a person I don't like him at all what he done to Rihanna was wrong and I don't like the fact he thinks he can do what he wants and there will be hardly any repercussions.

PSY: Yeah I like his hit but I can't say much about him because I see him only being a one hit wonder.

X-Factor people: It depends this year I am fans of Vino Alan, Tate Stevens, Carly Rose Soneclar, Beatrice Miller, & Diamond White

*Lady Gaga: I used to be a fan, but I don't know she has just become really over the top and I just wish she would be herself and not dress up in these terrible tacky outfits all the time I don't even think she knows how to separate her real self from her stage persona.

Ne-Yo: He is ok not that big of a fan just average at best.

*Ke$ha; Haha oh Ke$ha yes I love me some Ke$ha (actually have a poster of her on my wall) she is good and if you just want fun not so serious music you can always count on her. I think she is so fucking sexy it ain't even funny she has that come fuck me now look about her. If you take away all the glitter and body paint and all the costumes she really is a cute girl.

Rihanna: Yeah I have come to like her more over the years at first I thought she was just another average pop/R&B singer, but she has really grown to have her own stand that stands out.

*Lil Wayne: Another rapper I will listen to not as big of a fan of his as I am eminiem, but he is one of the top rap stars in the game and he is everywhere just like the fake barbie want to be who I don't like Nicki Minaj.

P!nk: Yea big fan of hers she is the real deal when you talk about girls who don't give a shit what people say about her and isn't afraid to flip the finger at anyone. Great voice and a great performer her performance this past Sunday at the AmA's was great.

Guy Sebastian: Who? Never heard of him

LIST C - Rolling Stone Magazine Fan
Ok this whole list I'm not that big a fan of except Adele, Elvis, The Who, & Oasis
Bob Dylan
Bruce Springsteen
Prince
Adele
Elvis Presley
The Who,
The Rolling Stones
Radiohead
Beyonce
Oasis
Otis Redding
Madonna

List D - The Wrestling Fan
John Cena & The Bonecrushers/Thugonomics people: No don't try to be rap when there is noting rap about you. It's not like Cena had a hard life or anything. He is no eminem and far from it. He is a white collar and always has been guy who just happens to like rap music, but just because he liked it don't mean he had to do it. I like porn but I'll be damned if I take my junk out for all to see.

Papa Roach: They are ok nothing special just another rock group.

Fozzy: Not as bad as everyone makes them out to be, however I wish Jericho would make his mind up if he wants to be a rock star or a wrestler. He is worse than The Rock because at least The Rock knows his is only going to be a one or two match deal every time he comes back, but Jericho wants to come back 3-6 months at a time and expects WWE to write for him something to do and then when he is back in the groove he is ready to go again.

Saliva: Yeah big fan of theirs

Switchfoot: Nothing special at all.

*Nickelback: Ok, I like Nickelback alot I can't figure out why all of a sudden people are bashing them all the time I'm confused weren't they at one time the biggest rock band going and now all I see are posts bashing them I'm lost where did the hate for them come from?

*Limp Bizkit: I was a huge fan of theirs I wish they would come back and start putting out new stuff not sure what happened to them.

Kevin Rudolf: He is ok not that big of a fan

MGK: Once again a white guy trying to rap now I don't know his background, but he is no Eminem.

*Disturbed: I am a big fan of theirs thought it was really cool when Steve Austin had them singing his entrance music for a period of time there in late 2000-2001. I was a big fan of theirs I feel before they really caught on to being as big as they are now.

Avenged Sevenfold: Eh just another rock band

Sevendust: See above

Another artist that should be on the wrestling list is one of my favorites of all time and I put him in my top 3 artists of all time and that's Kid Rock who I believe is one of the most under rated artists of all time. He has albums where he has various generes of music on one album he can do rap, rock, country, blues, etc he should be nominated for awards way more than he is.
---
Marking for:
New Day, Brock Lesnar, Cesaro, Daniel Bryan, Dolph Ziggler, Dean Ambrose, Daniel Bryan, Kevin Owens, Luke Harper, Neville, Stardust, Lucha Dragons, The Vaudvillains, Gable/Jordan, Enzo & Big Cas, Hideo Itami, Randy Orton, Sami Zayn, Samoa Joe, Apollo Crews, AJ Styles, Kazuchika Okada, Hiroshi Tanahashi, Tomohiro Ishii, ReDragon, Katsuyori Shibata, Kota Ibushi, Time Splitters, Young Bucks, Shinsuke Nakamura, Tetsuya Naito.
Favorite Women:
Alicia Fox, Becky Lynch, Charlotte, Emma, Eva Marie, Nikki Bella, Paige, Sasha Banks, Bayley, Alexa Bliss, Dana Brooke, Maria Kanellis, Taryn Terrell
Asking JAMES ELLSWORTH for Wrestling Advice
Join Date: Jul 2011
Location: England
Posts: 305
Points: 0
Re: What kind of music fan are you?
---
Phil Collins is my favourite artist of all time, so I picked list A. Bar Eminem, Kayne and Jay-Z, they're all OK in list A.

List B has Flo Rida, and he's my guilty pleasure, unfortunately. Rihanna's pretty fit, so that's OK.

List C isn't bad, but I hate, hate, hate Adele and Beyonce(Destiny's Child is fine though.)

List D has the least amount of artists I enjoy, with the only one I like there being Disturbed. Credit where it's due though, MGK was pretty good live at WM.
Re: What kind of music fan are you?
---
Thrash/heavy metal
---
Re: What kind of music fan are you?
---
List A. I like stuff ranging from garage rock, metal (thrash, death, sludge, doom) to post-punk, jazz, electronic, and hip-hop.
---
---
Last edited by Zach Gowen's Leg; 11-23-2012 at

09:56 AM

.
Hunter of Invisible Game
Join Date: Jul 2006
Location: highway jammed with broken heroes on a last chance power drive
Posts: 37,904
Points: 15,751
Re: What kind of music fan are you?
---
List C has the GOAT Springsteen on it so that.
---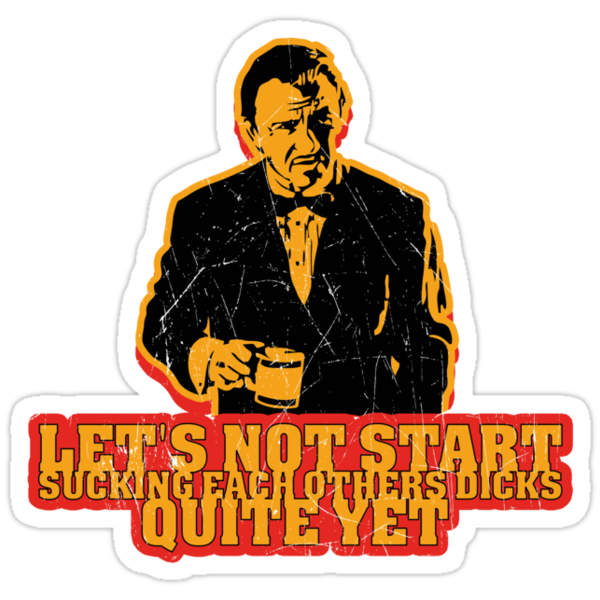 Re: What kind of music fan are you?
---
Quote:
Since I listen to a mixture of all then I will give my opion on all
Based on what you've written you shouldn't have bothered. Expand your horizons, especially in this section.
---
I love professional-wrestling.
Posting Rules

You may not post new threads

You may not post replies

You may not post attachments

You may not edit your posts

---

HTML code is Off

---