Re: Current fav. 10 songs
---
Red Jumpsuit Apparatus - Misery Loves It's Company
Killswitch Engage - This Fire Burns
All That Remains - This Calling
Marilyn Manson - This is Halloween
Avenged Sevenfold - Walk (Pantera Cover)
My Chemical Romance - Skylines and Turnstiles
I Am Ghost - Dark Carnival of the Immaculate
Bullet For My Valentine - 10 Years Today
Dropping Daylight - Brace Yourself
Aiden - Unbreakable (I.J.M.A)
---
Re: Current fav. 10 songs
---
1. When Thugs Cry - Bizzy Bone
2. Pullin' Me Back - Chingy
3. Act a Fool - Ludacris
4. I Wanna Fuck You - Akon
5. Smack That - Akon
6. Shoulder Lean - Young Dro
7. Side 2 Side - Three 6 Mafia
8. Some bodies gonna get it - Three 6 Mafia
9. Lose Yourself - Eminem
10. Ridin' - Chamillionaire
I RUPTURED A DISK WHICH FRAGMENTED INTO MY SPINAL COLUMN
Join Date: Oct 2006
Location: St. Paul, MN
Posts: 2,219
Points: 18
Re: Current fav. 10 songs
---
My top ten are different now:
1. CKY - Flesh Into Gear
2. Staind - Sober ( Acoustic Tool Cover )
3. Adema - Giving In
4. Atmosphere - Hockey Hair
5. Bullet For My Valentine - Cries In Vain
6. Primus - Winona's Big Brown Beaver
7. Mushroomhead - Simple Survival
8. NIN Vs. 50 Cent - Closer Vs. In Da Club
9. Insane Clown Posse - I Stuck Her With My Wang
10. Sublime - Santeria
---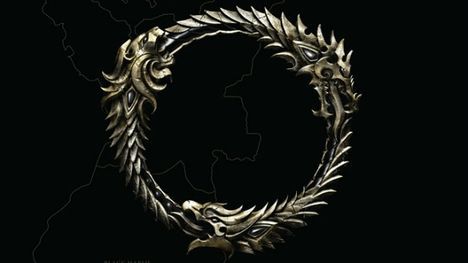 JamesSnow422
Pedal Down The Foothills. Wheelies On The Front.
Join Date: Jul 2004
Location: Non-Wrestling Section
Posts: 7,915
Points: 0
Re: Current fav. 10 songs
---
The Game - Hard Knock Life
NaS - Where Ya'll At?
Red Cafe feat. Akon - Clack Clack
Joe Budden - In The Air
Eminem feat. 50 Cent, Lloyd Banks, Cashis - You Don't Know
CunninLynguists - Thugged Out Since Cub Scouts
CunninLynguists - Since When
CunninLynguists - Love Ain't
Talib Kweli - Listen!!!
Mos Def - Boogie Man
Re: Current fav. 10 songs
---
1. Queen - Crazy Little Thing Called Love
2. Queen - I Want To Break Free
3. Queen - Bohemian Rhapsody
4. Queen - We Are The Champions
5. Queen - Radio Ga Ga
6. Queen - Dont Stop Me Now
7. Queen - Somebody To Love
8. Queen - Fat Bottomed Girls
9. DJ Pulse - Everytime We Touch
10. Alice Cooper - Poison.
---
Re: Current fav. 10 songs
---
The Offspring - Can't Repeat
The Offspring - Hit That
The Offspring - The Noose
The Offspring - Pretty Fly For A White Guy
Papa Roach - To Be Loved
Motley Crue - Kickstart My Heart
Metallica - Nothing Else Matters
Iron Maiden - The Reincarnation of Benjamin Breeg
Iron Maiden - Journeyman
Eminem - Lose Yourself
Walk on, walk on, with hope, in your heart.
Join Date: Apr 2006
Location: North West London
Posts: 6,095
Points: 3
Re: Current fav. 10 songs
---
Sanj/Karan MC - Balle hogaye mitro
B21 - Dil Lutia
Sway/Lily Allen - LDN
Snakeyman - New Kid
Bally Jagpal - Aaja Sohnia
Dr Zeus - Ani Kuria
Dr Zeus - Kangna
50 Cent - Ill whip ya head boi
Sukhshinder Shinda - Balle
Sukhshinder Shinda - Aakhian
Re: Current fav. 10 songs
---
"Addicted" - Lloyd Banks
"Daydreaming" - Lupe Fiasco
"I Gotcha" - Lupe Fiasco
"Bumpin My Music" - Ray Cash
"I Know You Want Me" - Young Buck
"Ask Myself" - Robin Thicke
"Reppin Time" - Jim Jones
"Kingdome Come" - Jay-z
"My Swag" - Jae Millz
"Chevy Ridin High" - Dre
"I Done Came Down" - Fat Al
---
HAWTHORN HAWKS - 2008
Join Date: Sep 2004
Location: wherever Melbourne Victory are playing
Posts: 6,509
Points: 6
Re: Current fav. 10 songs
---
Bruce Dickinson - Trumpets Of Jericho
Quiet Riot - Metal Health
Quiet Riot - Cum On Feel The Noize
Weird Al - Trapped In The Drive-Thru
Weird Al - Polkarama!
Weird Al - Don't Download This Song
Pantera - War Nerve
Anthrax - Caught In A Mosh
Anthrax - Thorn In Ya Eye
Megadeth - Peace Sells
---
Gone drinkin'
Re: Current fav. 10 songs
---
1) Battlelore - Journey to Undying Lands.
2) Battlelore - Swordmaster.
3) Battlelore - Fangorn.
4) Battlelore - The Grey Wizard.
5) Battlelore - Ride with the Dragons.
6) Battlelore - Gwaith I Miridan.
7) Battlelore - Valier: Queen of the Valar.
8) Battlelore - Of Orcs and Elves.
9) Battlelore - Cloaked in her Unlight.
10) Battlelore - Pallando: Forgotten Wizards.
---
THE DESTRUCTION OF TRIPURA - THE THREE CITIES OF MAYA
"--The Year became his bow; Kaala Raathri the Death-Night which is Rudra's shadow, became the indestructible bowstring of that bow. Vishnu, Agni and Soma became the arrow. The universe is said to consist of Agni and Soma. The universe is similarly said to consist of Vishnu. Vishnu is, again, the Soul of the holy Bhava (Rudra) of immeasurable energy. And due to this the touch of that bow-string became unbearable to the Asuras. Sankara cast on that arrow his own irresistible fire of anger, that which was born of wrath of Bhrigu and Angirasa. Thus he is called Nila Rohita (Blue-Red). And that terrible deity, Rudra, robed in skins, looking like 10,000 Suns, and shrouded by the fire of superabundant energy, blazed up with splendour--".
Posting Rules

You may not post new threads

You may not post replies

You may not post attachments

You may not edit your posts

---

HTML code is Off

---