Re: Current fav. 10 songs
---
1. Iron Maiden - Out of the Silent Planet
2. The Beatles - The Long and Winding Road
3. Iron Maiden - Seventh Son of a Seventh Son
4. Tenacious D - Tribute
5. Metallica - No Leaf Clover
6. Iron Maiden - Flight of Icarus
7. The Beatles - Ob-La-Di Ob-La-Da
8. Tenacious D - Wonderboy
9. The Beatles - Within You, Without You
10. Megadeth - Dread and the Fugitive Mind
---
Learning to break kayfabe
Join Date: Apr 2013
Posts: 50
Points: 0
Re: Current fav. 10 songs
---
1.The Lumineers - Ho Hey
2.tay - Rihanna feat. Mikky Ekko
3.Mirrors - Justin Timberlake
4.P!nk - Just Give Me A Reason ft. Nate Ruess
5.stairway too heaven-led zeplin.
6.carry on- fun
7.we are young-fun
8.my imortall-evenesence.
9.wish you were here-pink floyd.
10.i shell be realised-the band
Re: Current fav. 10 songs
---
1.Megadeth- Good Morning/Black Friday.
2.Metallica- Frayed Ends Of Sanity.
3.Machine Head- Spine.
4.Pantera- Floods.
5.Slayer- Antichrist.
6.Sepultura- Mass Hypnosis.
7.Black Sabbath- Fairies Wear Boots.
8.Judas Priest- Beyond the realms of death.
9.Entombed- Left Hand Path.
10.Possessed- Pentagram.
I RUPTURED A DISK WHICH FRAGMENTED INTO MY SPINAL COLUMN
Join Date: Oct 2006
Location: St. Paul, MN
Posts: 2,219
Points: 18
Re: Current fav. 10 songs
---
Pink Floyd- Learning to Fly
Pink Floyd- Have a Cigar
Pink Floyd- Comfortably Numb
Eddie Money- Take Me Home Tonight
Sevendust- Black
Twelve Foot Ninja- Coming for You
Jack Swagger's theme (Jim Johnson)- Patriot
John Cena's WM24 entrance
Skrillex- Bangagrang
Killswitch Engage- Alive or Just Breathing
---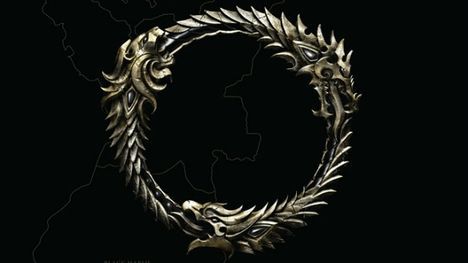 JamesSnow422
---
Last edited by Shinigami; 04-17-2013 at

10:00 PM

.
Moron
Join Date: Feb 2013
Location: Drafting Class
Posts: 8,180
Points: 0
Re: Current fav. 10 songs
---
Big Time- Peter Gabriel
Basic Thuganomics- John Cena
Patriot (Swagger's Newest Theme)- Jim Johnston
Unwilling to Go, Unable to Leave- James Horner
HiiPoWeR- Kendrick Lamar
Ales Stenar- Lord Wind
Parsonz Curse- Royal Thunder
Eliminator- Atish
Demolition Hammer- Mercenary Aggression
Lair of the Minotaur- Let's Kill These Motherfuckers
Re: Current fav. 10 songs
---
Gopher Guts - Aesop Rock
Ghuleh/Zombie Queen - Ghost BC
Title Track - Sean Price
Revival Mode - Every Time I Die
Catch 22 - The Haunted
Here Comes The King - Snoop Lion
Sadness Comes Home - Converge
Dokken Rules - Aesop Rules
CAFO - Animals As Leaders
Bearing The Serpent's Lamb - Job For A Cowboy
---
I love professional-wrestling.
Re: Current fav. 10 songs
---
Currently Enjoying:

Two Gallants - My Love Won't Wait
Ray LaMontagne - Empty
Pixies - Head On
The National - Think You Can Wait
Joe Purdy - Take My Blanket And Go
Great Northern - Driveway
The Veils - It Hits Deep
Converge - Worms Will Feed/Rats Will Feast
The Black Keys - Everlasting Light
The Stranglers - No More Heroes
---
Ceramic Wizard Bong
Join Date: Mar 2011
Location: dirty old town, dirty old town
Posts: 3,993
Points: 832
Re: Current fav. 10 songs
---
Neil Young - Powderfinger
Neil Young - Cortez the Killer
Lucinda Williams - Fancy Funeral
Ghost - Monstrance Clock
Bad Brains - Sailin on
Paul Chain - Bath Chairs Mary
Afghan Whigs - Omerta
Lamp Of Thoth - I Love the Lamp
The Weeknd - The party and after party

and Mark Henrys theme song :henry1
---
Die Neon Czarina
Join Date: Apr 2006
Location: Life in the vivid dream.
Posts: 40,204
Points: 22,124
Re: Current fav. 10 songs
---
Porcelain Black ~ Mannequin Factory

Porcelain Black ~ Mannequin Factory vs Schiebe

Porcelain Black ~ This Is What Rock & Roll Looks Like

Porcelain Black ~ Prisoner

Porcelain Black ~ Swallow My Bullet

Porcelain Black ~ Who's Next

Amaranthe ~ Electroheart

Enter Shikari ~ Hello Tyrannosaurus, Meet Tyrannacide

Enter Shikari ~ Tribalism

Enter Shikari ~ Quelle Surprise
---
You suck the blood of the afflicted.
Those lacking imagination take refuge in reality.
Posting Rules

You may not post new threads

You may not post replies

You may not post attachments

You may not edit your posts

---

HTML code is Off

---