Employee Of The Month At Dale's Dead Bug
Join Date: Aug 2011
Location: Louisiana
Posts: 4,733
Points: 1,626
Re: Current fav. 10 songs
---
1. Heart of a City (Ain't No Love)-Jay Z
2. A Change Is Gonna Come-Sam Cooke
3. Should I Stay Or Should I Go-The Clash
4. Charlie Don't Surf-The Clash
5. The Glory-Kanye West
6. Everyday Struggle-The Notorious B.I.G.
7. How Soon Is Now?-The Smiths
8. Last Call-Kanye West
9. Cattle & Cane-The Go Betweens
10.If Your Girl Only Knew-Aaliyah
---
Aaliyah 1979-2001
Shitting On Your Fave Effortlessly Since 1994
Re: Current fav. 10 songs
---
No Church In The Wild- Jay-Z/Kanye West
.....s In Paris- Jay-Z/Kanye West
That's My Bitch- Jay-Z/Kanye West
New Day- Jay-Z/Kanye West
Hip Hop Is Dead- Nas
Public Service Announcement- Jay-Z
Off That- Jay-Z (Feat. Drake)
A Star Is Born- Jay-Z
Mercy- Kanye West, Big Sean, Pusha T etc.
Cold- Kanye West
---
Regularly Beating Up James Ellsworth
Join Date: Mar 2005
Location: Sinking Spring, PA
Posts: 3,488
Points: 0
Re: Current fav. 10 songs
---
The Rascals - A Place in the Sun
Cake - Love You Madly
Fred Neil - That's the Bag I'm In
Fred Neil - Sweet Cocaine
Mayer Hawthorne - Make Her Mine
Mayer Hawthorne - Your Easy Lovin' Ain't Pleasin' Nothin'
Adrian Younge - Mourning Melodies in Rhapsody
Seven Mary Three - Cumbersome
Maurice Williams and the Zodiacs - Stay
Eddie Cochran - Summertime Blues
---
your life is your life
don't let it be clubbed into dank submission.
be on the watch.
there are ways out.
there is a light somewhere.
it may not be much light but
it beats the darkness.
be on the watch.
the gods will offer you chances.
know them.
take them.
you can't beat death but
you can beat death in life, sometimes.
and the more often you learn to do it,
the more light there will be.
your life is your life.
know it while you have it.
you are marvelous
the gods wait to delight
in you.
The Laughing Heart; Charles Bukowski
Re: Current fav. 10 songs
---
The Antlers - Kettering
Ellie Goulding - Lights (Bassnectar Remix)
Mobb Deep - Survival of the Fittest
B-Complex - Beautiful Lies
Blackmill Feat. Veela - Let It Be
Damien Rice - Cold Water
Slaughterhouse - Hammer Dance
Danny Brown - DNA
Jay Electronica - Exhibit C
Reflekt - Need To Feel Loved (Adam K & Soha Vocal Mix)
I Am The Liquor
Join Date: Feb 2004
Location: Greenock, Scotland
Favourite(s): Ishii, Okada, Cesaro, Pentagon Jr, Puma, Mundo
Posts: 3,075
Points: 379
Re: Current fav. 10 songs
---
36 Crazyfists - Destroy The Map
Skyharbor - Catharsis
Wolves At The Gate - Safeguards
Periphery - MAKE TOTAL DESTROY
Baroness - Take My Bones Away
Glass Cloud - White Flag
Glass Cloud - Ivy & Wine
Glass Cloud - All Along
Hearse - Avalon
Story Of The Year - Anthem of Our Dying Day
Boiling pasta at 1 in the morning because life is still happening
Join Date: Apr 2010
Location: Dunfermline, Scotland
Posts: 4,160
Points: 2,959
Re: Current fav. 10 songs
---
---
Moron
Join Date: Dec 2011
Posts: 83
Points: 0
Re: Current fav. 10 songs
---
Love the Seymour Battle Theme from FFX and a Wandering Flame from X as well.
We smile in ignorance and learn in pain
Join Date: Jul 2008
Location: Glasgow, UK
Posts: 4,325
Points: 7,339
Re: Current fav. 10 songs
---
1,
Metallica - Orion
2,
Muse - Citizen Erased
3,
Faith No More - Stripsearch
4,
Alter Bridge - Blackbird
5,
Muse - Map of the Problematique
6,
Pink Floyd - Comfortably Numb(Live-Pulse)
7,
Halestorm - Private Parts
8,
Lacuna Coil - Enjoy The Silence
9,
Nightwish - The Poet and the Pendulum
10,
Bear McCreary - All Along The Watchtower
---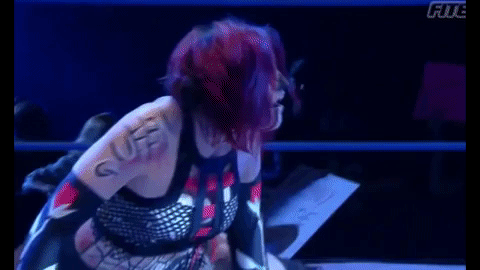 Re: Current fav. 10 songs
---
In no order and first post in a few years:

- SMV - Thunder
- Weather Report - Birdland
- Bela Fleck and the Flecktones - The Sinister Minister
- Bela Fleck and the Flecktones - Magic Fingers
- Stanley Clarke - School Days
- Example vs Quintino & Sandro Silva - The Way You Kissed Me (Hardwell Mashup)
- Metric - Artificial Nocturne (Love Thy Brother Remix)
- Dash Berlin ft. Jonathan Mendelsohn - Better Half Of Me (Chris Schweizer Mix)
- Estiva & Tania Zygar - Death Of Me (Original Mix)
- Alesso & Sebastian Ingrosso - Calling (Lose My Mind)


Really odd assortment of Jazz Fusion and Techno. I tend to listen to Jazz more leisurely (and play along to) and Techno before/during gym sessions.
---
Quote:
Notice how you rarely see people deadlift heavy at the gym? Do you also notice how all these people have average physiques? Put 2 and 2 together.
Quote:
The necks on Fodera's are so fast that they play themselves. People think I'm good at bass, but it's really just the bass. Luckily I keep that a secret to most...
HUGH JACKMAN
Join Date: Jul 2006
Location: Hugh Jackman's pants
Favourite(s): Rowdy Roddy Piper
Posts: 10,221
Points: 5,183
Re: Current fav. 10 songs
---
1.
2.
3.
4.
5.
6.
7.
8.
9.
10.


Not in that order, just counted to make sure I had 10.


#4 is my ring tone because it's the greatest song ever fucking made.
---
Posting Rules

You may not post new threads

You may not post replies

You may not post attachments

You may not edit your posts

---

HTML code is Off

---