Re: Current fav. 10 songs
---
1. Lil Wayne - Bill Gates
2. Lil Wayne - Right Above It
3. Lil Wayne - What's Wrong With Them Ft. Nicki Minaj
4. Lil Wayne - With You
5. Lil Wayne - Hold Up
6. Eminem - I Love The Way You Lie
7. Eminem - Almost Famous
8. Eminem - 25 To Life
9. Eminem - No Love
10.Eminem - Space Bound
---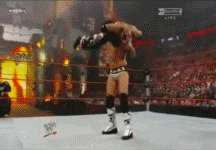 Re: Current fav. 10 songs
---
R. Kelly - If I Could Turn Back the Hands of time
R. Kelly - I Wish
R. Kelly - It Seems Like You're Ready
Katatonia - The Longest Year
Katatonia - Idle Blood
Fates Warning - Life In Still Water
Santana - Written in Sand
Force MDs - Tender Love
Janet Jackson - The Knowledge
Gap Band - Early in the Morning
Re: Current fav. 10 songs
---
Kid Cudi - Man On The Moon
Kid Cudi Ft. Kanye West - Erase Me
Kid Cudi - Soundtrack To My Life
The Script - For The First Time
The Fray - You Found Me
The Fray - Heartless ( Kanye cover )
Kanye West - Runaway
Snow Patrol - Chocolate
Cary Brothers - Ride
David Gray - Sail Away.


In no particular order btw.
Re: Current fav. 10 songs
---
1. Isolation by Alter Bridge
2. Say You'll Haunt Me by Stone Sour
3. Still Counting by Volbeat
4. 10001110101 bu Clutch
5. The Bleeding by Five Finger Death Punch
6. Remember by Disturbed
7. Like a Stone by Audioslave
8. Little Lion Man by Mumford and Sons
9. Oblivion by Mastadon
10. All American Nightmare by Hinder

Listen to these and you'll grow a pair.
---
I'm back...


Re: Current fav. 10 songs
---
List changing slightly

10.Runaway-Kanye West
9.Pray For You- Jaron and The Long Road to Love
8.Mine-Taylor Swift
7.We R Who We R-Ke$ha
6.The House That Built Me- Miranda Lambert
4.Smoke a Little Smoke-Eric Church
4.Hell on the Heart-Eric Church
3.Only Prettier-Miranda Lambert
2.White Liar-Miranda Lambert
1.If I Die Young-The Band Perry
---
Re: Current fav. 10 songs
---
1.hurt - alone witht he sea (since i first heard it its been in my top 10)
2.opeth - face of melinda
3.cradle of filth - persecution song
4.tool - wings for marie/10000 days (my fav all time song ever)
5.behemoth - demi god
6.stephen lynch - down to the old pub insteas
7.gorgoroth - rebirth
8.hurt - overdose
9.swallow the sun - hold this woe
10.wolvs in the throne room - i will lay my bones
---

When one person suffers from delusion, it is called insanity. When many people suffer from a delusion, it is called Religion

Logic will get you from A to B. Imagination will take you everywhere

Suffering is one very long moment. We cannot divide it by seasons

No one gets out of life alive

To live is the rarest thing in the world. Most people exist, that is all

Re: Current fav. 10 songs
---
^Nice to see another hurt fan, underrated band

Pink Floyd - Dogs
Brand New - Luca
Hurt - Rapture
Shinedown - What A Shame
Bright Eyes - We are nowhere and its now
Manchester Orchestra - I've got friends
Guns N' Roses - Prostitute
Arcade Fire - Modern Man
Hurt - Et Al
Pink Floyd - Hey you
Re: Current fav. 10 songs
---
In no order

Kid Cudi-Soundtrack 2 My Life
Eminem ft Lil Wayne- No Love
B.o.B ft Rivers Cuomo- Magic
Skillet- Hero
Nelly- Just a Dream
Kanye West-Power
Katy Perry- Firework
Ke$ha- Take It Off
Down With Webster- Whoa is Me
Longo & Wainwright ft Craig Smart- One Life Stand
---
Re: Current fav. 10 songs
---
Wu Tang Clan - Gravel Pit
Mannie Fresh - Real Big
Rihanna Feat. Drake - What's My Name
Nelly Feat. Akon & T-Pain - Move That Body
Rick Ross - Mafia Music pt2
Rick Ross - Money Make Me Come
Rick Ross - Billionaire
Taylor Swift - mine
Taylor Swift - Back To December
Taylor Swift - Dear John
Posting Rules

You may not post new threads

You may not post replies

You may not post attachments

You may not edit your posts

---

HTML code is Off

---