Re: Current fav. 10 songs
---
Depeche Mode - John The Revelator
Depeche Mode - A Pain That I'm Used To
Infected Mushroom - None Of This Is Real
Infected Mushroom - The Missed Symphony
Infected Mushroom - Artillery
Mason - Exceeder
Nine Inch Nails - Discipline
Nine Inch Nails - March Of The Pigs
Lostprophets - To Hell We Ride
Placebo - Infra-Red
Re: Current fav. 10 songs
---
Pork & Beans - Weezer
The Greatest Man That Ever Lived - Weezer
Crush - Jimmy Eat World
Rockstar - Jimmy Eat World
Dizzy - Jimmy Eat World
Pain - Jimmy Eat World
Starlight - Muse
Stay - Coal
Eyes - Rogue Wave
Life Of A Salesman - Yellowcard
---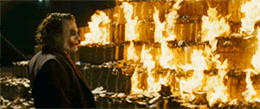 Credit to SCJ
Re: Current fav. 10 songs
---
NIN- The Four Of Us Are Dying
NIN- Lights In The Sky
NIN- Echoplex
Crystal Castles- Vanished
Crystal Castles- Knights
Crystal Castles Black Panther
Crystal Castles- Air War
Crystal Castles- Tell Me What To Swallow
Filter- Kill The Day
Filter- Soliders Of Misfortune
---
Gentlemen, if you lose today you will continue to be the best in the world but if you win today you will be eternal.
Re: Current fav. 10 songs
---
Motley Crue - To Young to Fall in Love
Motley Crue - Wild Side
Motley Crue - Live Wire
Motley Crue - Home Sweet Home
Motley Crue - Shout at the Devil
Motorhead - Suicide
Motorhead - Killers
Ozzy Osbourne - Perry Mason
Black Sabbath - Sabbath Bloody Sabbath

I've practically been listening to Crue all week.
---
Joss Whedon to direct "The Avengers" = MARK OUT MOMENT!!!
Quote:
"I think itís the duty of the comedian to find out where the line is drawn and cross it deliberately."
Re: Current fav. 10 songs
---
T.I. - Hurt
Danity Kane - Damaged
8Ball & MJG feat Three 6 Mafia & Slim (of 112) - Crusin
Sean Kingston ft. Juelz Santana & Elan Of The D.E.Y. - There's Nothing Remix
Three 6 Mafia Feat. Project Pat & Young D - Lolli Lolli
Day26 - I'm The Reason
Day26 - Got Me Going
Rick Ross - Money Make Me Come
Rick Ross - Billionaire
T-Pain - Talla Ho Wak
Tag Teaming With James Ellsworth
Join Date: Feb 2006
Location: Dan Halen Sheet Rock Company
Posts: 1,267
Points: 0
Re: Current fav. 10 songs
---
Within Temptation - "What Have You Done?"
Demons and Wizards - "Beneath These Waves"
Tsunami Bomb - "Dawn on a Funeral Day"
Five Finger Death Punch - "Way of the Fist"
Dragonforce - "Fury of the Storm"
Mushroomhead - "Just Pretending"
Seether - "Remedy"
Downplay - "Down to Zero"
Downplay - "The Stain"
Apocalyptica feat. Corey Taylor - "I'm Not Jesus"
---
Dan Halen Quote of the Week
"Look, if corn and kudzu fall in love and have a baby, in a lab under the supervision of scientists working in my employ, Who am i to stop that, other than the CEO responsible for stopping it?"
Re: Current fav. 10 songs
---
Depeche Mode list:

John The Revelator
A Pain That I'm Used To
Suffer Well
Precious
Lilian
Personal Jesus
Enjoy The Silence
World In My Eyes
Policy Of Truth
Martyr
Re: Current fav. 10 songs
---
The Tears Of A Clown - Smokey Robinson & The Miracles
Lay Down - Priestess
I Don't Want to Miss a Thing - AeroSmith
Walk Away - Funeral For A Friend
DOA - Foo Fighters
She Love's Me Not - Papa Roach
I'll Be Missing You - Puff Daddy
Your My Number One - S Club 7
Under The Moon Of Love - Showaddywaddy
UK Gladiators Theme (Original)
Re: Current fav. 10 songs
---
From First To Last - Worlds Away
From First To Last - Be-Headed (Marathon Man)
30 Seconds To Mars - A Beautiful Lie
Nine Inch Nails - March of the Pigs
InnerPartySystem - Don't Stop
InnerPartySystem - Heart of Fire
Fightstar - 99
As I Lay Dying - Confined
In Flames - Cloud Connected
Every Time I Die - We'rewolf
Re: Current fav. 10 songs
---
1. Motley Crue - Kickstart My Heart
2. Motley Crue - Girls, Girls, Girls
3. Guns N' Roses - Better
4. Motley Crue - Dr. Feelgood
5. Guns N' Roses - Civil War
6. Weezer - Say It Ain't So
7. Limp Bizkit - My Way
8. Motley Crue - Saints of Los Angeles
9. Turn The Page - Metallica
10. The Unforgiven II - Metallica
Posting Rules

You may not post new threads

You may not post replies

You may not post attachments

You may not edit your posts

---

HTML code is Off

---