I Mark for Big E. Langston.
Join Date: Apr 2007
Location: University of Miami
Posts: 2,020
Points: 0
Re: Current fav. 10 songs
---
No Order

Nirvana-Plateau
Soundgarden-The Day I Tried to Live
Box Car Racer-Letters to God
Blink 182-Stockholm Syndrome
Blink 182- Asthenia
Citizen Cope-Sideways
Nirvana-Come As You Are (MTV Unplugged Version)
Citizen Cope-Let the Drummer Kick
Angels and Airwaves-Call to Arms
Angels and Airwaves-Love Like Rockets
---
"Remember who you talking to right here. Remember who I am. My word is still my word. In here, in Baltimore, in any place you can think of calling home, it'll be my word that finds you."
Re: Current fav. 10 songs
---
No order

The Hives - Tick Tick Boom
Ozzy Osbourne - Crazy Train
Killswitch Engage - When Darkness Falls
Killswitch Engage - This Fire Burns
Warrant - Cherry Pie
Guns N Roses - Welcome To The Jungle
Saliva - Click Click Boom
Linkin Park - Bleed It Out
Disturbed - Ten Thousand Fists
Avenged Sevenfold - Bat Country
Moron
Join Date: Dec 2007
Posts: 28
Points: 0
Re: Current fav. 10 songs
---
1. Livin' on a Prayer - Bon Jovi
2. Take on Me - A-HA
3. You Give Love A Bad Name - Bon Jovi
4. Mr. Brightside - The Killers
5. All These Things That I've Done - The Killers
6. Uncle Jonny - The Killers
7. Who Says You Can't Go Home - Bon Jovi
8. Lost Highway - Bon Jovi
9. Born in the U.S.A - Bruce Springsteen
10. Tenth Avenue Freeze Out - Bruce Springsteen
Re: Current fav. 10 songs
---
In no order:

Third Eye Blind - Semi-Charmed Life
Naughty by Nature - O.P.P
Micheal Jackson - Billie Jean
Lordi - It Snows in Hell
Bloodhound Gang - Three Point One Four
Bloodhound Gang - Take the Long Way Home
Alice in Chains - Angry Chair
Chimaira - Resurrection
Fuel - Hemorrhage(In My Hand)
Zug Izland - Virgo's Tale
---
Re: Current fav. 10 songs
---
Linkin Park- Bleed It Out
Linkin Park- In Between
Foo Fighters- The Pretender
Foo Fighters- Long Road To Ruin
Foo Figherrs- Learn To Fly
Bon Jovi- Someday I'll Be Saturday Night
Bon Jovi- Summertime
Bon Jovi- Wanted Dead or Alive
Billy Joel- Tell Her About it
Poison- Nothin' But A Good Time
---
Re: Current fav. 10 songs
---
Kanye West- Can't Tell Me Nothing
Kanye West- Stronger
Kanye West- Good Life
Kanye West- Jesus Walks
Kanye West- Touch The Sky
Kanye West- Gold Digger
Kanye West- Flashing Lights
Kanye West- Barry Bonds
Kanye West- I Wonder
Kanye West- Champion
---
Re: Current fav. 10 songs
---
Muse - New Born
Muse - Starlight
Muse - Exo Politics
Muse - Knights Of Cydonia
Muse - Take A Bow
Jimmy Eat World - Kill
The Used - Buried Myself Alive
Ben Folds Five - Song For The Dumped
Box Car Racer - Elevator
Box Car Racer - Tiny Voices
---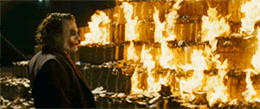 Credit to SCJ
Re: Current fav. 10 songs
---
No order:

Hellyeah - Hellyeah
Hellyeah - Alcohaulin' Ass
Children of Bodom - Deadnight War
Nevermore - Born
Nevermore - Sentient
Mushroomhead - 43
Mushroomhead - Bwomp
Gnarkill - Pantyhose Pornshop
36 Crazyfist - Bloodwork
216 - Hands Bound
---
Re: Current fav. 10 songs
---
No order.

CKY - Rio Bravo
CKY - Flesh Into Gear
CKY - Knee Deep
HIM - Join Me
HIM - Soul on Fire
Lou Reed - Perfect Day
The Ramones - The KKK took my baby away
The Stooges - Dirt
The Velvet Underground - Heroin
Vains of Jenna - Hard to be Vain
---
Quote:
Originally Posted by Augustus Hill
Remember when your high school history teacher said that the course of human events changes 'cause of the deeds of great men. Well, the bitch was lying. Fuck Caesar, fuck Lincoln, fuck Mahatma Gandhi. The world keeps moving cause of you and me, the anonymous. Revolutions get going cause there ain't enough bread. Wars happen over a game of checkers.
Re: Current fav. 10 songs
---
Going Under - Evanescence
Haunted - Evanescence
Bring me to Life - Evanescence
My Immortal - Evanescence
Break Stuff (DJ Lethal Remix) - Limp Bizkit
Did my Nookie - Limp Bizkit/KoRn
Who Knew - Eminem
Kil You - Eminem
Boiler - Limp Bizkit
4 Walls - Black Light Burns
Posting Rules

You may not post new threads

You may not post replies

You may not post attachments

You may not edit your posts

---

HTML code is Off

---