Re: Current fav. 10 songs
---
1.Nirvana- Smells Like Teen Spirit
2.Guns n' Roses- Sweet Child o' Mine
3.Guns n' Roses- Welcome To The Jungle
4.Guns n' Roses- Paradise City
5.Black Sabath- Hellraiser
6.Alterbridge- Metalingus
7. Nirvana- Come As You Are
8.Nirvana- Rape Me
9.Rob Zombie- Living Dead Girl
10.ACDC- Highway To Hell
Re: Current fav. 10 songs
---
Updatey:

1) Placebo - Infra-Red.

2) Deep Purple - Knocking on Your Back Door.

3) Rammstein - Du Hast.

4) Metallica - The Unforgiven 2.

5) Metallica - Creeping Death.

6) Deep Purple - Strange Kind of Woman.

7) The Offspring - Defy You.

8) Black Sabbath - Iron Man.

9) Motörhead - Ace of Spades.

10) Muse - Hysteria.
---
THE DESTRUCTION OF TRIPURA - THE THREE CITIES OF MAYA
"--The Year became his bow; Kaala Raathri the Death-Night which is Rudra's shadow, became the indestructible bowstring of that bow. Vishnu, Agni and Soma became the arrow. The universe is said to consist of Agni and Soma. The universe is similarly said to consist of Vishnu. Vishnu is, again, the Soul of the holy Bhava (Rudra) of immeasurable energy. And due to this the touch of that bow-string became unbearable to the Asuras. Sankara cast on that arrow his own irresistible fire of anger, that which was born of wrath of Bhrigu and Angirasa. Thus he is called Nila Rohita (Blue-Red). And that terrible deity, Rudra, robed in skins, looking like 10,000 Suns, and shrouded by the fire of superabundant energy, blazed up with splendour--".
Re: Current fav. 10 songs
---
New List:

Radiohead - My Iron Lung
Broken Social Scene - Fire Eye'd Boy
Tool - Vicarious
Silver Jews - Random Rules
Radiohead - Spooks
Dr Dre - Bang Bang
Eminem - 'Till I Collapse
U2 - Sunday Bloody Sunday
Radiohead - 15 Steps
The Shins - Young Pilgrims
---
The air filled with sadness and grief when sorrow sang softly and sweet.
Join Date: Nov 2004
Location: Nos Astra, Illium
Favourite(s): Bray Wyatt, Y2J, Dean Ambrose, Kevin Owens
Posts: 82,784
Points: 23,750
Re: Current fav. 10 songs
---
Updated!!1

Iron Maiden - Sign Of The Cross (Live. Has to be the live version because Blaze is a garbage vocalist. <3 Bruce. Incredibly addictive song)
Iron Maiden - Paschendale
Mot&#246;rhead - Keys To The Kingdom (Best song I've heard from them, by FAR)
Mot&#246;rhead - Jumpin' Jack Flash (Rolling Stones cover) A billion times better than the original...
Pantera - Medicine Man
Metallica - Creeping Death
Metallica - The Four Horsemen
Metallica - One
Metallica - Fade To Black
Metallica - Turn The Page (Bob Seger cover)
---
Re: Current fav. 10 songs
---
UPDATED

1.It Hurts - Angels And Airwaves
2.Them Bones - Alice In Chains
3.Everlong - Foo Fighters
4.Disarm - Smashing Pumpkins
5.The Gift - Seether
6.School - Nirvana
7.Stronger - Trust Company
8.Animal I Have Become - Three Days Grace
9.Devil In A Midnight Mass - Billy Talent
10.I Walk The Line - Johnny Cash
---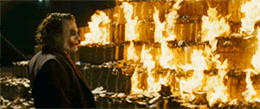 Credit to SCJ
Re: Current fav. 10 songs
---
1.Hero-Nickleback
2.Rape Me-Nirvana
3.Creep-Radiohead
4.Because Of You-Kelly Clarkson
5.Hysteria-Muse
6.Dead Star-Muse
7,Super Massive Blackhole-Muse
8.Creeping Death-Metallica
9.King Of Kings-Motorhead
10.I Am Just A Kid-Simple Plan
Re: Current fav. 10 songs
---
Dream Theater ~ Pull Me Under
Danzig ~ Mother
Danzig ~ Thirteen
Iron Maiden ~ Aces High
The Misfits ~ Astro Zombies
Stone Sour ~ Orchids
Metallica ~ Fade To Black
Metallica ~ Creeping Death
Metallica ~ Harvester of Sorrow
Metallica ~ For Whom The Bell Tolls
---
Last edited by Game555; 05-26-2006 at

04:55 PM

.
Re: Current fav. 10 songs
---
T.I: What you know?
Chamillionaire: Riding Dirty.
Joan Jett and the Blackhearts: I love Rock and Roll.
Cheece and Chong: Kong Fu Fighting.
Metallica: Four Horsemen.
Bowling For Soup: 1985
Ja Rule: Clap Back.
The Beatles: Hey Jude.
Darude: Sandstorm.
Lagaan: Chalo, Chalo (Hindi)
Re: Current fav. 10 songs
---
New list.....

Switchfoot - Meant To Live
POD - Roots In Stereo
Seether - Broken
Saliva - Holdin' On
Fort Minor - Right Now
DMX - We In Here
Kid Rock - American Badass
Ludacris/Sum 41 - Get Back
Uncle Kracker - Yeah Yeah Yeah
Nickelback - Saving Me
Blink 182 - Dammit
---
***

Tag Teaming With James Ellsworth
Join Date: Dec 2005
Location: Midwest
Favourite(s): Technical: Necro Butcher Hardcore: Roman Reigns
Posts: 1,110
Points: 541
Re: Current fav. 10 songs
---
New List!!!1?

Les Claypool - One Better
Les Claypool - Rumble Of The Diesel
Les Claypool - Lust Stings
Les Claypool - Filipino Ray
Les Claypool - Phantom Patriot
Les Claypool - Off-White Guilt
Primus - Too Many Puppies
Yngwie Malmsteen - Fugue
Liquid Tension Experiment - Paradigm Shift
Primus - Tommy The Cat [Live]
Posting Rules

You may not post new threads

You may not post replies

You may not post attachments

You may not edit your posts

---

HTML code is Off

---