Re: Current fav. 10 songs
---
The Sleeping - Don't Hold Back
Bayside - Duality
AFI - Prelude 12/21
Trina feat Ludacris - B R Right
Da Backwudz - I Don't Like The Look Of It
Skee-Lo - I Wish
Ludacris - The Shakedown
Jay-Z - I Can't Get Wit That
50 Cent - What Do You Got
Britney Spears - Gimme More
Re: Current fav. 10 songs
---
Delta Goodrem – In This Life
Megadeth – Almost Honest
Journey – Remember Me
Kamelot – The Haunting (Somewhere in Time)
Linkin Park – What I've Done
Peter Bjorn and John – Young Folks
Breaking Benjamin – Medicate
Def Leppard – Promises
Iron Maiden – No Prayer For The Dying
Skid Row – I Remember You Two
---
Re: Current fav. 10 songs
---
Seether - 6 Gun Quota
Train - Drops Of Jupiter
Incubus - Wish You Were Here
Crossfade - No Giving Up
Santana/Chad Kroeger - Into The Night
Alex Lloyd - Beautiful
U2 - Vertigo
Zed - Renegade Fighter
REM - Imitation Of Life
Jebediah - Fall Down
---
***

It all started with a penny in the door...
Join Date: Jun 2005
Location: Massachusetts
Posts: 706
Points: 0
Re: Current fav. 10 songs
---
Somewhere on Fullerton - Allister
Better Late Than Forever - Allister
Face in the Dirt - The Get Go
The Young and the Hopeless - Good Charlotte
Movin' On - Good Charlotte
True - Ryan Cabrera
My Heroine(Acoustic) - Silverstein
Last Resort - Papa Roach
Runaway - Linkin Park
The Day That I Die - Good Charlotte
---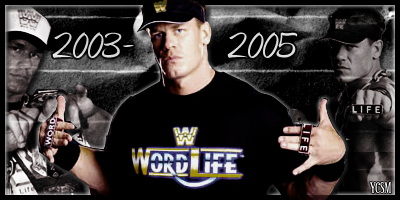 Re: Current fav. 10 songs
---
1) Pyramaze - Legend.
2) Pyramaze - Sleepy Hollow.
3) Pyramaze - Forsaken Kingdom.
4) Pyramaze - Melancholy Beast.
5) Pyramaze - Power of Imagination.
6) Pyramaze - Mighty Abyss.
7) Pyramaze - The Journey.
8) Pyramaze - Until We Fade Away.
9) Pyramaze - What Lies Beyond.
10) Pyramaze - The Nature of Triumph.
---
THE DESTRUCTION OF TRIPURA - THE THREE CITIES OF MAYA
"--The Year became his bow; Kaala Raathri the Death-Night which is Rudra's shadow, became the indestructible bowstring of that bow. Vishnu, Agni and Soma became the arrow. The universe is said to consist of Agni and Soma. The universe is similarly said to consist of Vishnu. Vishnu is, again, the Soul of the holy Bhava (Rudra) of immeasurable energy. And due to this the touch of that bow-string became unbearable to the Asuras. Sankara cast on that arrow his own irresistible fire of anger, that which was born of wrath of Bhrigu and Angirasa. Thus he is called Nila Rohita (Blue-Red). And that terrible deity, Rudra, robed in skins, looking like 10,000 Suns, and shrouded by the fire of superabundant energy, blazed up with splendour--".
Asking JAMES ELLSWORTH for Wrestling Advice
Join Date: Sep 2007
Location: Liverpool, England
Posts: 414
Points: 0
Re: Current fav. 10 songs
---
01. Iron Maiden - Fear of the Dark
02. Fear Factory - Descent
03. Edguy - Tears of a Mandrake
04. Metallica - Creeping Death
05. Fear Factory - Linchpin
06. To-Mera - Born of Ashes
07. Detonation - The Collision of Despair
08. Children of Bodom - Hatebreeder
09. Alice Cooper - Ballad of Dwight Fry
10. Kid Rock - Roving Gangster (Rollin')
After 2 years ive now decided to update & change my user title again
Join Date: Jun 2005
Location: England.
Posts: 8,877
Points: 747
Re: Current fav. 10 songs
---
Paramore - Misery Buisness
Paramore - Hallelujah
Paramore - When It Rain's
Paramore - CrushCrushCrush
Paramore - Miracle
Paramore - Emergency
Paramore - Pressure
Paramore - Let The Flames Begin.
Killswitch Engage - Holy Diver.
KIllswitch Engage - The Arm's Of Sorrow.
Asking JAMES ELLSWORTH for Wrestling Advice
Join Date: Oct 2006
Posts: 296
Points: 0
Re: Current fav. 10 songs
---
Stereophonics - Daisy Lane
Stereophonics - Superman
Stereophonics - Vegas two Times
Luke - Hasta Siempre
Luke - Comme un homme
Noir Desir - Un jour en France
Smashing Pumpkins - Tarantula
Smashing Pumpkins - Today
Arctic Monkeys - Fake Tales of San Francisco
Wolfmother - Colossal
Re: Current fav. 10 songs
---
1. Mudvayne - Dull Boy
2. Avenged Sevenfold - Afterlife
3. Coheed & Cambria - Gravemakers & Gunslingers
4. Seether - 6 Gun Quota
5. Five Finger Death Punch - The Bleeding
6. Deepfield - Get It
7. Serj Tankian - Empty Walls
8. All That Remains - Not Alone
9. Saosin - Collapse
10. Bullet for my Valentine - Scream, Aim, And Fire
---
Posting Rules

You may not post new threads

You may not post replies

You may not post attachments

You may not edit your posts

---

HTML code is Off

---