Asking JAMES ELLSWORTH for Wrestling Advice
Join Date: Dec 2006
Posts: 433
Points: 0
Re: Current fav. 10 songs
---
50 Cent feat Justin Timberlake - Ayo Technology
Kanye West feat T-Pain - Good Life
Foo Fighters - The Pretender
Chamillionaire feat Slick Rick - Hip Hop Police
Kanye West - Stronger
50 Cent - Straight To The Bank
Green Day - Basket Case
Linkin Park - What I've Done
Red Hot Chilli Peppers - Dani California
Timbaland - Give It To Me
Re: Current fav. 10 songs
---
No Order

Serj Tankian-Empty Walls
Metallica-No Leaf Colver
System of a Down-Roulette
The White Stripes-Icky Thump
Korn-Love Song
Beastie Boys-Girls
Nickelback-Rockstar
Tenacious D-Kickapoo
Flyleaf-All Around Me
Korn-Shoots and Ladders
Re: Current fav. 10 songs
---
In no specific order. I also have a very low range of music taste right now, seeing as my other laptop is out so I have little music to chose from.
Anyhow:
-MVP's theme song
-Test's theme song (ECW remix)
-Mysterio's theme song
-Kane's theme song
-Jeff Hardy's theme song
-50 Cent feat. Justin Timberlake - Ayo Technology
-Nicole Scherzinger - Baby Love
-Burzum - Dunkelheit
-Orochimaru's theme
-Britney - Gimme More
Re: Current fav. 10 songs
---
The Coral - Jacqueline
Hurriganes - Get On
Hurriganes - Roadrunner
Dire Straits - Money For Nothing
Bee Gees - Night Fever
The Yardbirds - Baby Please Don't Go
The Yardbirds - I'm Not Talkin'
Tehosekoitin - Asfaltti Polttaa
Simon & Garfunkel - The Boxer
Simon & Garfunkel - Mrs Robinson
---
Re: Current fav. 10 songs
---
Rockstar - Jimmy Eat World
Big Casino - Jimmy Eat World
Nothing Special - Ill Scarlett
Breakout - Foo Fighters
Tired Of You - Foo Fighters
Stacked Actors - Foo Fighters
You Gave Your Love To Me Softly - Weezer
Kill All Your Friends - My Chemical Romance
The World At Large - Modest Mouse
Heart Of Gold - Neil Young
---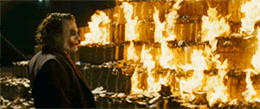 Credit to SCJ
Re: Current fav. 10 songs
---
Babyshambles - Baddies Boogie
Babyshambles - Deft Left Hand
Babyshambles - Delivery
Babyshambles - French Dog Blues
The Coral - Dreaming Of You
Hard-Fi - My Little Angel
The Cardigans - My Favourite Game
The Cribs - Mens Needs
The Libertines - Don't Look Back Into The Sun
Frankie Goes To Hollywood - Two Tribes Go To War
---
Re: Current fav. 10 songs
---
1) Pyramaze - The Birth.
2) Pyramaze - What Lies Beyond.
3) Pyramaze - Ancient Words Within.
4) Pyramaze - Souls in Pain.
5) Pyramaze - She Who Summoned Me.
6) Pyramaze - The Bone Carver.
7) Pyramaze - Bring Back Life.
8) Pyramaze - Blood Red Skies.
9) Pyramaze - Tears of Hate.
10) The Corsairs - Yo Ho Ho and a Bottle of Rum.
---
THE DESTRUCTION OF TRIPURA - THE THREE CITIES OF MAYA
"--The Year became his bow; Kaala Raathri the Death-Night which is Rudra's shadow, became the indestructible bowstring of that bow. Vishnu, Agni and Soma became the arrow. The universe is said to consist of Agni and Soma. The universe is similarly said to consist of Vishnu. Vishnu is, again, the Soul of the holy Bhava (Rudra) of immeasurable energy. And due to this the touch of that bow-string became unbearable to the Asuras. Sankara cast on that arrow his own irresistible fire of anger, that which was born of wrath of Bhrigu and Angirasa. Thus he is called Nila Rohita (Blue-Red). And that terrible deity, Rudra, robed in skins, looking like 10,000 Suns, and shrouded by the fire of superabundant energy, blazed up with splendour--".
Re: Current fav. 10 songs
---
Artists-Song

Bloc Party- Flux
Tech N9ne- Imma Tell
Collie Buddz- Wild Out
Evans Blue- A Cross and A Girl Named Bless
Evans Blue- Black Hole
Flyleaf- Red Sam
Matisyahu- Jerusalem
NIghtwish- Amaranth
Arctic Monkeys- The View From the Afternoon
Tony Dize ft Rakim y Ken Y- Quizas(rmx)
Re: Current fav. 10 songs
---
Serj Tankian - Lie Lie Lie
System of a Down - Chop Suey
Biffy Clyro - Saterday night superhouse
System of a Down - Attack
Evanescene - Going Under
Killswitch Engage - Holy Diver
Serj Tankian - Honking Antelope
And the whole Serj Tankian Elect the Dead album
---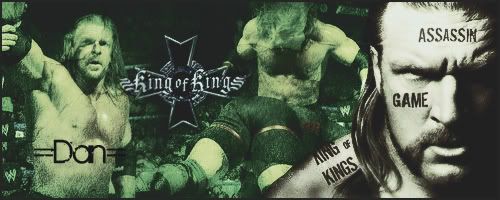 Re: Current fav. 10 songs
---
The Vincent Black Shadow - Metro
The Vincent Black Shadow - Fear The Water
Evanescence - Good Enough
Evanescence - My Last Breath
Evanescence - Sweet Sacrifice
Evanescence - Call Me When Your Sober
Ashlee Simpson - Autobiography
MCR - Teenagers
MCR - Helena
Slipknot - Duality
Posting Rules

You may not post new threads

You may not post replies

You may not post attachments

You may not edit your posts

---

HTML code is Off

---