Re: Current fav. 10 songs
---
UPDATED

1.Matthew Good - Weapon
2.Cry Cry Cry - Johnny Cash
3.Wish You Were Here - Pink Floyd
4.One - U2
5.No Way Back - Foo Fighters
6.Testify - Rage Against The Machine
7.Hurt - Nine Inch Nails
8.Under Pressure - Queen And David Bowie
9.Somebody To Love - Queen
10.Lithium - Nirvana
---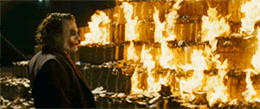 Credit to SCJ
Re: Current fav. 10 songs
---
1. I'm so lonesome i could cry - Johnny Cash/Hank Williams Sr.
2. Blue Moon Of Kentucky - Bill Monroe
3. Fazers - MF Doom
4. Don't Stop Believeiin - Journey
5. Free Falling - Tom Petty
6. Last Dance With Mary Jane - Tom Pettey
7. Amarillo by morning - George Straight
8. I'm a Joker - Steve Miller Band
9. There's a tear in my beer - Hank Williams Sr./Jr.
10. Fastlane - MF Doom
---
Regularly Beating Up James Ellsworth
Join Date: Mar 2006
Location: Hackensack, MN
Posts: 3,573
Points: 0
Re: Current fav. 10 songs
---
Here are my favorite songs as of now, that I constantly listen to and love! I decided too do twenty, because I am bored.

1. "St. Anger" by Metallica
2. "Cemetery Gates" by Pantera
3. "Nothing To Gein" by Mudvayme
4. "Walk" by Pantera
5. "Yesterday Don't Mean Shit" by Pantera
6. "Primal Concrete Sludge" by Pantera
7. "Cowboys From Hell" by Pantera
8. "Master of Puppets" by Metallica
9. "Bark At The Moon" by Ozzy Osbourne
10. "Iron Man" by Black Sabbath
11. "Paranoid" by Black Sabbath
12. "Ride the Lightning" by Metallica
13. "Paranoid" by Black Sabbath
14. "For Whom The Bell Tolls" by Metallica
15. "Dig" by Mudvayne
16. "Seek and Destroy" by Metallica
17. "The Call of Ktulu" by Metallica
18. "Welcome Home (Sanitarium)" by Metallica
19. "Death Blooms" by Mudvayne
20. "Frantic" by Metallica
---
Screw Sigggyyy.
---
Last edited by JustBringIt™; 05-20-2006 at

05:28 PM

.
The air filled with sadness and grief when sorrow sang softly and sweet.
Join Date: Nov 2004
Location: Nos Astra, Illium
Favourite(s): Dr. Fate, Darkseid, Batman, Scarecrow, Harley
Posts: 82,962
Points: 24,284
Re: Current fav. 10 songs
---
Currently

Metallica - The Four Horsemen
Metallica - Seek And Destroy
Metallica - The Outlaw Torn
Metallica - Creeping Death
Metallica - Trapped Under Ice
Motörhead - Marching Off To War
Motörhead - Deaf Forever
Motörhead - Dead Men Tell No Tales
Marilyn Manson - Coma White
Chevelle - The Clincher
---
"Young wrestlers, those of you hoping to make a career of this and get into this business somehow, I cannot stress this enough, be as tall as you can" - Vinny V on Baron Corbin
Re: Current fav. 10 songs
---
Updizzle:

"Wanted Dead or Alive"- Bon Jovi
"Here I Go Again On My Mine"- Whitesnake
"Danni California"- Red Hot Chilli Peppers
"Mushaboom"- Feist
"Rivers of Babylon" (Acoustic)- Sublime
"Waiting For My Rucka"- Sublime
"Don't Push" (Live)- Sublime
"Poolshark" (Live)- Sublime
"Trenchtown Rock"- Sublime
"Chica Me Tipo"- Sublime
---
The Machine
Join Date: Sep 2005
Location: FinLAND
Posts: 15,664
Points: 0
Re: Current fav. 10 songs
---
1)Shattersphere-Faithless
2)Slipknot-My Plague
3)Stone Sour-Reborn
4)Disturbed-Intoxication
5)Sonata Arctica-Wolf & raVen
6)To My Surprise-Get it,To Go
7)Cradle of filth-Gabriel
8)Diecast-Singled Out
9)Diecast-Fire damage
10)stone sour-Blotter
---
Olen Suomalainen.
Marjukka On Ihanin
<3333
Re: Current fav. 10 songs
---
I like all types of music. Here is a list without any order.

Artists: Song

Darude: Sandstorm
Sir Mix A Lot: Jump on it
Hank Williams Jr.: Monday Night Football Theme
Metallica: Four Horsemen.
DMX: Ruff Riders Anthem
TI: What you know?
Chamillionaire: Riding Dirty
Lagaan: Chalo Chalo (Hindi)
Marilyn Manson: Tainted Love
Ghetto Boys: Dang it Feels Good to be a Gangster.
Re: Current fav. 10 songs
---
Ahh it's changed

1. Fort Minor - High Road
2. Fort Minor - Remember The Name
3. Motorhead - King of Kings
4. Motorhead - Ace of Spades
5. D12 - Ballz
6. Foo Fighters - All My Life
7. Foo Fighters - The Best Of You
8. Metallica - Whiplash
9. Metallica - Damage, Inc.
10. The Offsprings - Kids Aren't Alright
---
Thank you all.
Re: Current fav. 10 songs
---
1.Remember The Name:Fort Minor
2.Believe Me:Fort Minor
3.I Dare You:Shinedown
4.Hold On:Good Charlotte
5.Beverly Hills:Weezer
6.This Means War:Busta Rhymes and Ozzy Osbourne
7.Aadat:Jal
8.In My Hands:Chris Daughtry
9.I Walk The Line:Chris Daughtry
10.Renegade:Chris Daughtry
Re: Current fav. 10 songs
---
Here's my list. Not in any order.

Jamie Madrox - Tear Jerker
Twiztid - Blink
Dark Lotus - I Wanna Die
Insane Clown Posse - Halloween On Military Street
Blaze Ya Dead Homie - Hatchet Execution
Fort Minor - Red And Black
Atreyu - You Give Love A Bad Name
Nirvana - Lake Of Fire
Nirvana - All Apologies
Nirvana - Dumb
Posting Rules

You may not post new threads

You may not post replies

You may not post attachments

You may not edit your posts

---

HTML code is Off

---