Re: Current fav. 10 songs
---
Perfect, I'm the same exact way. I listen to my favorite songs too much, then I get sick of them quick.
The appearance of two of my favorite bands....
1) Metallica - Unforgiven II
2) Chevelle - Dos
3) Chevelle - Forfeit (<3 this song)
4) Metallica - The Memory Remains
5) Chevelle - The Red
6) Metallica - Nothing Else Matters
7) Chevelle - Don't fake this
8) Chevelle - Bend the Bracket
9) Chevelle - Closure
10) The Game - The Documentary.
Only one rap song.
---
Re: Current fav. 10 songs
---
In No Order

All These Memories by Field On Fire
The Unknown by Crossfade
Panic Prone by Chevelle
I Dare You by Shinedown
I by Taproot
Calling by Taproot
One by Metallica
Division Street by Thursday
Understanding In A Car Crash by Thursday
Devil by Staind
---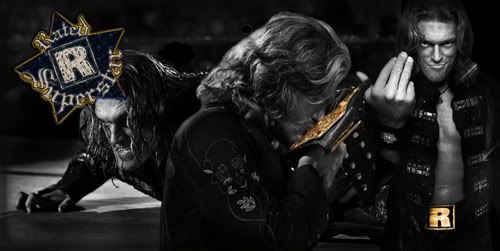 America's Most Hated
Join Date: May 2006
Location: Partying hard is Seaside Heights, New Jersey
Posts: 3,597
Points: 0
Re: Current fav. 10 songs
---
I have the most random taste in music....

1.T.I. "What You Know"
2.AFI "Miss Murder"
3.The Game "Dreams"
4.2Pac "Never Call U Bitch"
5.Godsmack "Awake"
6.Switchfoot "Meant to Live"
7.Andrew W.K. "She is Beautiful"
8.3 6 Mafia "Stay Fly"
9.Shakira "Hips Don't Lie"
10.Tony Yayo and 50 cent "So Seductive"
---
Re: Current fav. 10 songs
---
1. Metallica ~ Fade To Black (Live - Cliff 'Em All)
2. Green Carnation ~ Rain
3. Green Carnation ~ Light of Day, Day of Darkness
4. Judas Priest ~ Painkiller
5. Metallica ~ To Live Is To Die
6. Dream Theater ~ A Change of Seasons
7. Billy Joel & Elton John ~ Piano Man (Live)
8. Primus ~ Over the Electric Grapevine
9. Dream Theater ~ Pull Me Under (Live at the Marquee)
10. Dream Theater ~ Under a Glass Moon
---
Last edited by Game555; 05-09-2006 at

05:18 PM

.
Tag Teaming With James Ellsworth
Join Date: Dec 2005
Location: Midwest
Favourite(s): Technical: Necro Butcher Hardcore: Roman Reigns
Posts: 1,111
Points: 544
Re: Current fav. 10 songs
---
Quote:
Originally Posted by Game555
8. Primus ~ Over the Electric Grapevine
Amazing song, one of my favorites from them.
Oysterhead - Psuedo Suicide
Primus (James Hetfield on guitar!11!!!OMGSs) - Eclectic Electric
Primus - Laquer Head
Phish - Character Zero
Clutch - Gravel Road
Frank Zappa - Doreen
Primus - Wynona's Big Brown Beaver
Primus - Professor Nutbutter's House Of Treats
John Butler Trio - Ocean
Buckethead - Why They Hate Us
The air filled with sadness and grief when sorrow sang softly and sweet.
Join Date: Nov 2004
Location: Nos Astra, Illium
Favourite(s): Dr. Fate, Darkseid, Batman, Scarecrow, Harley
Posts: 82,944
Points: 24,230
Re: Current fav. 10 songs
---
Currently

Ozzy Osbourne - Shot In The Dark
Ozzy Osbourne - Hellraiser
Metallica - Creeping Death
Metallica - The Four Horsemen
Metallica - Low Man's Lyric
Metallica - The Prince (Diamond Head cover)
In Flames - Eye Of The Beholder (Metallica cover)
Bad Religion - Anesthesia
Motörhead - I Am the Sword
Bush - Machinehead
---
"Young wrestlers, those of you hoping to make a career of this and get into this business somehow, I cannot stress this enough, be as tall as you can" - Vinny V on Baron Corbin
Re: Current fav. 10 songs
---
In No Order what so ever

Michael Jackson-Heal The World
Queen-These Are The Days Of Our Lives
Michael Jackson-Earth Song
Queen-Bohemian Rhapsody
Michael Jackson-The Way You Make Me Feel
Queen- I Want To Break Free
Michael Jackson-Man In The Mirror
Queen-Raido Ga Ga
Michael Jackson-Thriller
Queen-Hammer To Fall
Re: Current fav. 10 songs
---
in no order

Drain You- Nirvana
Lounge Act- Nirvana
Hurt- Nine Inch Nails
Everlong- Foo Fighters
Only In Dreams- Weezer
Hey Jude- The Beatles
Space Oddity- David Bowie
The Gift- Seether
I Dare You- Shinedown
Stronger- Trust Company
---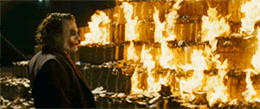 Credit to SCJ
Regularly Beating Up James Ellsworth
Join Date: Mar 2005
Location: Sinking Spring, PA
Posts: 3,488
Points: 0
Re: Current fav. 10 songs
---
No order


Tenacious D - Tribute
Living Colour - Cult of Personality
Gnarls Barkley - Crazy
Rockell - In a Dream
Red Hot Chili Peppers- Dani California
Deadsy-The Key to Gramercy Park
deadsy-she likes big words
Runnin With The Devil - Van Halen
Tracy Chapman -Fast Car
Tracy Chapman - Talking About A Revolution
---
your life is your life
don't let it be clubbed into dank submission.
be on the watch.
there are ways out.
there is a light somewhere.
it may not be much light but
it beats the darkness.
be on the watch.
the gods will offer you chances.
know them.
take them.
you can't beat death but
you can beat death in life, sometimes.
and the more often you learn to do it,
the more light there will be.
your life is your life.
know it while you have it.
you are marvelous
the gods wait to delight
in you.
The Laughing Heart; Charles Bukowski
Re: Current fav. 10 songs
---
Changed the shit
1.I Walk The Line-Chris Daughtry(Johnny Cash cover)
2.Beverly Hills-Weezer
3.Fuck You Gently-Tenacious D
4.Because Of You-Kelly Clarkson
5.I Dare You-Shinedown
6.Save Me-Shinedown
7.I Dare You-Chris Daughtry(Shinedown cover)
8.We Will Rock You-Iron Maiden(Queen cover)
9.We Are The Champions-Green Day(Queen Cover)
10.Bohemian Rhapsody-Queen
I listen to alot of covers
Posting Rules

You may not post new threads

You may not post replies

You may not post attachments

You may not edit your posts

---

HTML code is Off

---