Re: Current fav. 10 songs
---
NaS - Let there be light
NaS - Who Killed It
NaS - Not Going Back
Method Man - Things They Say ft Ms. Hill
Rakim - Guess Whos Back
Rakim - Stay Awhile
JayZ - Brooklyn
Stevie Wonder - Isn't She Lovely
UB40 - Red Red Wine
Mark Morrison - Return of the Mack
---
Re: Current fav. 10 songs
---
Metallica - One (S&M) - Original is good too but S&M is alot better.
Megadeth - Tornado of Souls
Megadeth - Holy Wars
Iron Maiden - The Trooper
Iron Maiden - Phantom of the Opera
Iron Maiden - Pachendale
Iron Maiden - Sign of the Cross (LIVE)
Iron Maiden - Blood Brothers
Iron Maiden - Run to the Hills
Black Sabbath - Crazy Train

Tornado of Souls and Holy Wars are the only two Megadeth songs Ive really enjoyed but I haven't listened to every song yet. Every Maiden song there is awesome, especially Blood Brothers and SOTC.
---
Joss Whedon to direct "The Avengers" = MARK OUT MOMENT!!!
Quote:
"I think it's the duty of the comedian to find out where the line is drawn and cross it deliberately."
Re: Current fav. 10 songs
---
Cowgirls from Hell - Limp Bizkit
Fools Game Demo 1992 - Limp Bizkit
Masturbation - Limp Bizkit
Poison Ivy - Limp Bizkit
Press Your Luck - Limp Bizkit
Relentless - Limp Bizkit
Say Something Sayable - Limp Bizkit
Untill the end - Limp Bizkit
Unaceptable Interlude - Limp Bizkit
When It Rains - Limp Bizkit
Re: Current fav. 10 songs
---
The 88: How Good Can It Be?
Kurt Angle's TNA Theme
Billy Joel: Uptown Girl
NWA: Gangsta Gangsta
NWA: Fukc the Police
Nas: Hip Hop is Dead
Motley Crue: Kickstart my Heart
Rock Kills Kid: I Turn My Camera on
Metallica covers Bob Seger: Turn the Page
Transmatic: Blind Spot.
Playing Backstage Politics
Join Date: Apr 2004
Location: Sacramento, California, United States
Posts: 13,749
Points: 8,059
Re: Current fav. 10 songs
---
NaS

1. Hip Hop is dead
2. black republican
3. Ain't going back
4. got yourself a gun
5. hate me now
6. life's a bitch
7. ether
8. my country
9. one mic
10. still dreaming
---

Current 5 fav strains
1. girl scout cookies (Hybrid)
2. Chernobyl (Hybrid)
3. Animal Cookies (Hybrid)
4. Purple Skittlez (Indica)
5. Pineapple jack (Sativa)


...CM Punk is bigger than everyone...
Join Date: Jan 2007
Location: Stafford, England
Posts: 153
Points: 0
Re: Current fav. 10 songs
---
1. Red Hot Chili Peppers - Snow (Hey Oh)
2. Tenacious D - Tribute
3. Motorhead - Ace of Spades
4. Papa Roach - To Be Loved
5. Red Hot Chili Peppers - Californication
6. Queen - Don't Stop Me Now
7. Greenday - Minority
8. Basement Jaxx - Do Your Thing
9. Shinedown - i Dare You
10. Creed - My Sacrifice

Yes it's a real mix, but that's just me
I RUPTURED A DISK WHICH FRAGMENTED INTO MY SPINAL COLUMN
Join Date: Oct 2006
Location: St. Paul, MN
Posts: 2,219
Points: 18
Re: Current fav. 10 songs
---
Primus- The Toys Go Winding Down
Primus- The Coattails of a Deadman
Atmosphere- Godlovesugly
Atmosphere- Modern Man's Hustle
Atmosphere- Saves The Day
KoRn- Reclaim My Peace
KoRn- Faget
Crossbreed- Seasons
Crossbreed- Painted Red
Mushroomhead- The War Inside
---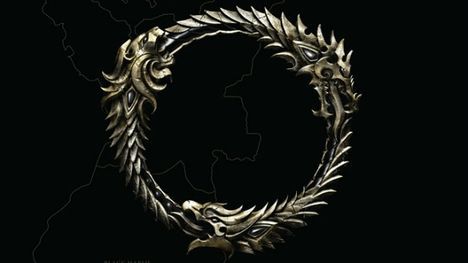 JamesSnow422
Re: Current fav. 10 songs
---
1. Kabosh - Little Pills
2. Tech N9ne - Riot Maker
3. Tech N9ne - Welcome To The Midwest
4. Dead Celebrity Status - Messiah
5. Dead Celebrity Status - While I Was Asleep
6. Mad Caddies - Spare Change?
7. Young Jeezy - And Then What
8. Criss Angel - D.A.M.
9. Criss Angel - XTC
10. Twiztid - When It Gets Dark
Re: Current fav. 10 songs
---
No particular order:

1. Norma Jean - Organized Beyond Recognition
2. Brand New - Me v.s. Maradona v.s. Elvis
3. Blessthefall - Higinia
4. Bring Me The Horizon - (I Used To Make Out With) Medusa
5. Job For A Cowboy - Entombment of a Machine
6. I Killed The Prom Queen - Say Goodbye
7. Greeley Estates - Angela Lansbury Keeps Guys Like You Off the Street
8. Killswitch Engage - My Curse
9. Pheonix Mourning - Across Twenty-Six Winters
10. Calico System - Room With a Veiw
---

[Mem:IYF]
[Follow Me on Twitter @xbskill]
Re: Current fav. 10 songs
---
Joe Budden - Unforgiven
P.Diddy/Christina Aguilera - Tell Me
Linkin Park - Figure.09
Nas - The Cross
Rise Against - Roadside
Rise Against - Survive
Three Days Grace - Riot
Fuel - Getting Thru?
Nas - Hip Hop is Dead
Snoop Dogg/R. Kelly - That's That
---
***

Posting Rules

You may not post new threads

You may not post replies

You may not post attachments

You may not edit your posts

---

HTML code is Off

---