Regularly Beating Up James Ellsworth
Join Date: Apr 2014
Location: dallas, tx
Posts: 3,597
Points: 10,086
Bands/singers you've seen and want to see
---
What bands have you seen in your lifetime and what bands are on you're bucket list to see?

Here's mine: (not the full list but going by the artists on my mp3 player/memory)

Seen
A Day To Remember
After the Burial
Aiden
Alesana
Amon Amarth
Andrew W.K
Angelspit
Anti-Flag
Asking Alexandria
Attack Attack!
Between the Buried and Me
Black Veil Brides
Blessthefall
Blink 182
Blood on the Dance Floor
Born of Osiris
Breathe Carolina
Bring Me The Horizon
Chiodos
Dawn of Ashes
Disturbed
Emmure
Five Finger Death Punch
Hatebreed
Huntress
I Killed the Prom Queen
I See Stars
Iwrestledabearonce
Korn
Lamb of God
Marilyn Manson
Matt & Kim
Megadeath
Memphis May Fire
Motionless In White
Motorhead
My Chemical Romance
My Life With The Thrill Kill Cult
NeverShoutNever
Psyclon Nine
Rob Zombie
Skinny Puppy
Slayer
Sleeping With Sirens
Slipknot
Suicide Silence
Sum 41
Taking Back Sunday
The All American Rejects
The Bunny the Bear
The Devil Wears Prada
The Ghost Inside
The Go-Go's
The Used
We Butter the Bread With Butter
(and more but can't remember. Half of the list are from previous Warped Tours/Mayhem Fests)

My Bucket List is:

Nine Inch Nails(Aug 17,2014)
How to Destroy Angels
Soundgarden(Aug 17,2004)
Katy Perry(October 1 and 2, 2014)
Garbage
The Smashing Pumpkins
Radiohead
Peter Murphy(July 30,2014)
Avenged Sevenfold(August 9, 2014)
Prince
Poison
Guns N' Roses
Madonna
The Human League
The Cure/Robert Smith
The Smiths/Morrisey
Siouxsie and the Banshees/Siouxsie Sioux
The Sisters of Mercy
KMFDM
Green Day
AFI
Bush
Depeche Mode
Chvrches
Berlin
---
Re: Bands/singers you've seen and want to see
---
Seen:
3 Inches of Blood
Airbourne
Alice in Chains [x2]
Alice Cooper
Altar of Plagues
Andy McKee
Anthrax [x2]
Arch Enemy [x3]
Architects
Arctic Monkeys
A State of Mind (ASM)
August Burns Red
Avenged Sevenfold [x2]
Between the Buried and Me
Biffy Clyro
Bill Bailey [x2]
Blackfield
Black Tide
Bleeding Through
Breed 77
Bullet for my Valentine
Cavalera Conspiracy
Cerebral Bore
Children of Bodom
Chimaira
CKY
Colman Brothers
Cradle of Filth
Cynic
Delain
DevilDriver
Diamond Head
Disturbed
The Divine Comedy
Doom
Drowning Pool
Dr Syntax
DragonForce
Duke Special [x2]
East Park Reggae Collective
Evanescence
Evile [x4]
Extra Curricular [x2]
Family Force 5
Fear Factory
Fightstar
Flight of the Conchords
Flyleaf
Forever Never
Fozzy
Funeral for a Friend
Gary Numan
Godflesh
God is an Astronaut
Gojira
Groove Cartel
Guns N' Roses
Guthrie Govan
Hannah Williams & The Tastemakers
Hatebreed [x2]
Heaven & Hell
House of Pain
Iced Earth
IKESTRA
In Flames [x2]
Iron Maiden [x5]
Job for a Cowboy [x2]
Judas Priest
Karnivool
Killswitch Engage
Kirin J Callinan
Korn
Lacuna Coil
Lamb of God [x3]
Lauren Harris
Machine Head [x2]
Man Must Die
The Mars Volta
Mastodon [x2]
Megadeth [x3]
Metallica [x2]
Michele Stodart
Miles Kane
Mindless Torture
Mötley Crüe
Motörhead [x2]
The Mouse Outfit
Mouthwash
Mutant
North Atlantic Oscillation
Nubiyan Twist [x2]
The Ocean
Onslaught
Opeth [x4]
Papa Roach
Parikrama
Parov Stelar
Pendulum
The Pineapple Thief
Porcupine Tree
Rammstein
Resonators
Reuben
Revoker
Richard Cheese
Royal Blood
Sabaton
Saxon
Shinedown
Shining
Skindred
Slayer [x2]
Slipknot [x2]
Snakecharmer
Snarky Puppy
Soulfly
Steven Wilson
Stone Sour [x3]
Sum 41
Sylosis [x2]
Tame Impala [x2] (see avatar)
Tenacious D
Testament [x2]
Tim Minchin
Tom McRae
Trigger the Bloodshed
Trivium [x2]
Turisas [x2]
Ulver
Volbeat
Wallis Bird
Warbringer
Xerath

Bucket List:
The Smiths (never going to happen, but oh well)
The Flaming Lips
Bon Iver
Syd Arthur
Incubus
Bonobo
Extreme
Pond
Melody's Echo Chamber (see signature)
London Elektricity
Caravan Palace
Beck
Azealia Banks
---
And the rain will kill us all...
Join Date: Dec 2011
Location: Where The Lines Overlap
Posts: 11,484
Points: 7,947
Re: Bands/singers you've seen and want to see
---
Seen:

Manowar
Within Temptation

Want to see:

Paramore
Halestorm
Disturbed
Metallica
Iron Maiden
Green Day
Steel Panther
Megadeth
ACDC
Rammstein
Children of Bodom
etc.
---
I accept rep.

Headbanging is crucial.
Re: Bands/singers you've seen and want to see
---
Seen:
A Day to Remember [x3]
All That Remains
The Architects
The Black Dahlia Murder
Conway
Dethklok
Ellie Goulding
Fair to Midland
The Ghost Inside
Gogol Bordello
Halestorm [x2]
hellogoodbye
Issues
Lacuna Coil
Megadeth
Metallica
Metric
Motorhead
My Chemical Romance
Neon Trees
No Doubt
Of Mice and Men
Paramore [x2]
Serj Tankian
The Sounds
System of a Down
Title Fight
Volbeat

Need to See:
Katy Perry [seeing her in September]
Kelly Clarkson
Green Day
Fozzy
Journey [w/ Steve Perry on vox]
Taylor Swift
Flyleaf [w/ Lacey on vox]
Hootie and the Blowfish
---
---
Last edited by -SAW-; 06-14-2014 at

04:09 PM

.
Open the ....ing canned peaches!
Join Date: Apr 2014
Location: Deadwood, South Dakota
Posts: 23,134
Points: 62,434
Re: Bands/singers you've seen and want to see
---
Seen
Foo Fighters
Red Hot Chilli Peppers
Queens of The Stone Age
Kanye West
The Darkness

Want to see
Metallica
Wu Tang Clan
Paramore
Deftones
AC/DC
---

Gentlemen. You can't fight in here. This is the War Room!
Re: Bands/singers you've seen and want to see
---
Seen:
Taproot
10 Years
Kyng
Fair to Midland
Hurt
Smile Empty Soul
All That Remains
Asking Alexandria

Want to see:
Disturbed
Godsmack
Killswitch Engage
---
Hunter of Invisible Game
Join Date: Jul 2006
Location: highway jammed with broken heroes on a last chance power drive
Posts: 37,904
Points: 15,751
Re: Bands/singers you've seen and want to see
---
I guess i'm the only one on here who has seen Whitesnake.

Avenged Sevenfold
AC/DC
Motley Crue
Linkin Park
Limp Bizkit
Mudvayne
Reel Big Fish
Incubus
Metallica
Van Halen
Halestorm
Stone Sour
Disturbed
AFI
Dillinger Escape Plan (they were awful)
Whitesnake
Judas Priest
Sammy Hagar
Dokken (kinda)
Snoop Dogg
Ghostface Killa
Korn
The Used
Alice in Chains (V.2, i'm not that old)

Probably forgetting a few

Want to see:
Depeche Mode
Bruce Springsteen
Scorpions
Shinedown
U2 (but not at the prices they ask for)
Eric Clapton
Foo Fighters
Black Stone Cherry (hoping to see them in a few months)
Megadeth
Five Finger Death Punch
---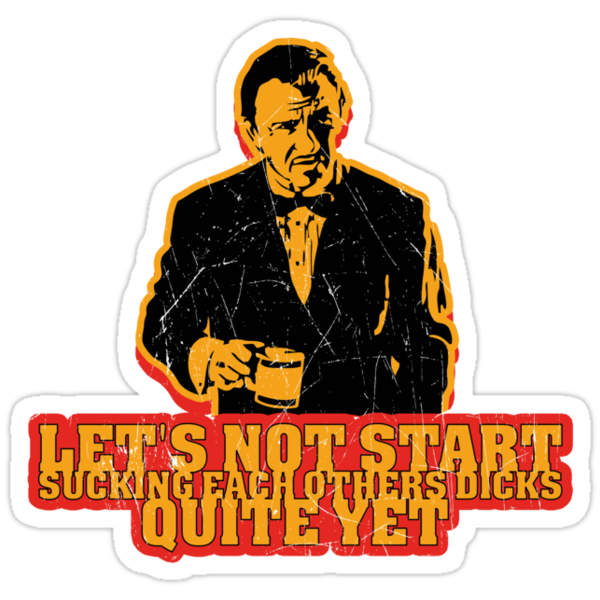 ---
Last edited by McQueen; 06-15-2014 at

05:28 PM

.
When I'm a parent I'll call my kids by their online handles and make fun of them
Join Date: Apr 2010
Location: Dunfermline, Scotland
Posts: 4,078
Points: 2,671
Re: Bands/singers you've seen and want to see
---
Want to see:
Alice in Chains
Bad Religion
Buckethead
Kanye West
Mike Patton
Slipknot
---
]
Re: Bands/singers you've seen and want to see
---
EVERY
band? I'd be here all day naming them all. Anyway, here are ones that stick out...
Godflesh (just incredible - SO FUCKING LOUD)
Fantomas (saw them play the whole of
Directors Cut
, just a spectacular performance)
Melvins
Napalm Death
Rage Against The Machine
Goatsnake
Pantera
Eyehategod
Cathedral
Unsane
Ministry
Thee Plague Of Gentlemen (heaviest band I've seen)
Strapping Young Lad (Devin Townsend also)
Cephalic Carnage
High On Fire
Opeth
Electric Wizard
Grand Magus
Conan
DJ Scotch Egg
Mastodon
Nevermore (supported Arch Enemy back in 2003 and blew them off the stage)
Arcturus
DRI
Vader
Decapitated
Bands who I still haven't seen but are on the list:
Faith No More (I'll be seeing them FINALLY at Hyde Park in a couple of weeks so they'll be on the above list)
Soundgarden (see above)
Motorhead (ditto)
Crowbar (will be seeing them at Bloodstock)
Sleep
Spirit Caravan
Neurosis
Converge
---
Flatley my dear, I don't Riverdance.
---
Last edited by Classic Intercourse; 06-15-2014 at

07:26 PM

.
We smile in ignorance and learn in pain
Join Date: Jul 2008
Location: Glasgow, UK
Posts: 4,061
Points: 6,445
Re: Bands/singers you've seen and want to see
---
Seen
Metallica
Carcass
Arch Enemy (Angela)
Halestorm
Iron Maiden
Megadeth

Want to see
Metallica again
Arch Enemy (Alissa)
Paramore
Faith No More (Wish I'd seen them back in the 90s though)
---
Posting Rules

You may not post new threads

You may not post replies

You may not post attachments

You may not edit your posts

---

HTML code is Off

---