MARVEL COMICS Mafia :)
---
Arcade had been mocked time and time again. No matter what games he played with the heroes he could not earn their respect. The villains hated him as well. Saw him as a total loser. Something had to change. So Arcade came up with a new game. Arcade teleported 31 superheroes and super-villains to an island.
Arcade: Welcome to my island. Here we will play a game. Have any of you read the hunger games? Seen battle royale? Well this is ripped off from a comic based on those. There are 31 of you and you will hunt each other down killing each other until your team is left standing.

Mr Fantastic: What if we don't want to take part in your sick games?

Arcade: You must take part or you will die.

Mr Fantastic: You kill anyone? You own an island called Murderworld and no one has ever died ther....

Suddenly Mr Fantastic had blew up. But what his role?



Spoiler for Sample role PM:



Arcade turned to the remaining 30 with an evil smile: Now then time to play.

The heroes and villains knew they had no choice but to play a game of mafia
Rules:
1) If you think I have fucked up PM me. Don't post it in the thread PM and ask me telling me what you think the mistake is. Also any queries do the same please
2) No copying anything from role PM's including pictures. I got them off of google anyway but all the same no posting them.
3) Be nice.
4) If you play against your win condition on purpose I will replace you.
5) Day phases will be 24 hours long. May be extended depending on if I am at work/ getting drunk. Nights will be 16 hours. Please send your roles in quickly.
6) Don't copy and paste anything I PM you. I will mod-kill you
7) If you are dead make one post but nothing game related. I am guilty of this as well but yeah please don't
8) Some role PM's have serious flavor and some have a joke flavor. It depends on my view of the character
9) also no talking outside the thread unless you have a QT and use that only to do so.
10) Have fun
Alive players (4):
1)DocBlue
2)TaylorFitz
3)Skyfall
4)Jigsaw
5)Doddsy
6)ChampViaDQ + Dan the marino
7)Bullseye
8)
StrikerTaylorFitz
Alim
9)Mikey Damage + Fourth Wall
10)Whiny Cunt
11)
McQueen
12)Cloverleaf
13)RISING
14)Lady Croft
15)Phenom
16)Woolcunt
17)Fandango + King Kenny
18)
Lawls
19)
The Aussie Rocket The fourth wall + TaylorFitz
20)Dan the marino
21)That Guy
22)CamillePunk
23)Roger Sterling
24)Sweet n' Sour
25)Chr1st0
26)Silverthorn
27)Anark
28)
Obby Chr1st0
29)
IMPULSEMillionDollarProns
30)
Magic
Replacement list:
Previous phases:
Day 1
: The day that nothing happened
Night 1
: Don't drink and fly
Day 2
: Mutant persecution continues
Night 2
:Time to go to jobber heaven
Day 3
: There is a storm coming
Night 3
: Stormy night
Day 4
: Cyclops was right
Night 4
: Sugar we're going down swinging
Day 5
: Down the hill
Night 5
: Another girlfriend dies
Day 6
: Time to du-du-duellllll
Night 6
: Injustice
Day 7
: Sabretooth became toothless
Night 7
:Avengers Disassembled
Day 8
: Was this the missing piece of the puzzle?
Night 8
:What is dead may come back to life to die again
Day 9
: You killed a lesbian psychic British ninja fuck you all
Night 9
: The Illuminati loses a key member
Day 10
: The day ziggler mark and jigsaw took over
Night 10
: If I fucked up blame it on the drink
Day 11
: Town could not make up their mind
Night 11
:Manchester united are getting relegated for realz lolz (yeah I ran out of names for phases)
Day 12
: Storm or Galactus
Night 12
: Death of a
It is now day 13. 4 alive. 3 to lynch. You have 24 hours.
Deadline for day
---



"9 HIGH LIKE A BOSS"
---
Last edited by Roy Mustang; 07-21-2013 at

05:19 AM

.
Re: MARVEL COMICS Mafia :) - Day 1
---
Vote Whiny Cunt
---
Re: MARVEL COMICS Mafia :) - Day 1
---
I'm Mr Activity in this game so far.
---
Re: MARVEL COMICS Mafia :) - Day 1
---
Yeah fuck mr fantastic

vote anark
---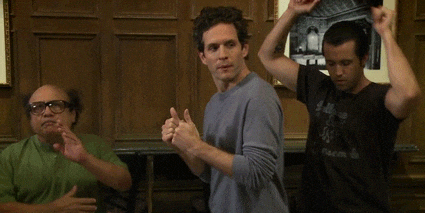 Re: MARVEL COMICS Mafia :) - Day 1
---
Don't vote me, Chr1st0. I WANT TO LIVE
---
Re: MARVEL COMICS Mafia :) - Day 1
---
Whatever, I do what I want
---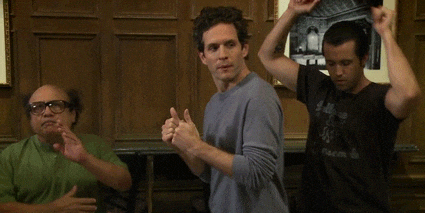 Re: MARVEL COMICS Mafia :) - Day 1
---
Unvote me, Chr1st0. YOU'RE KILLING ME
---
Re: MARVEL COMICS Mafia :) - Day 1
---
ok
---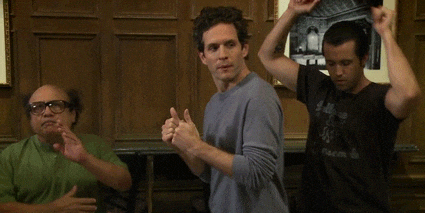 Re: MARVEL COMICS Mafia :) - Day 1
---
back again
---
So who's gonna prepare my next signature?
Re: MARVEL COMICS Mafia :) - Day 1
---
Vote count please.
---
Posting Rules

You may not post new threads

You may not post replies

You may not post attachments

You may not edit your posts

---

HTML code is Off

---