Re: Falling Skies Game Thread
---
From read uptill Rising is confirmed innoccent:jordan
---
So who's gonna prepare my next signature?
Re: Falling Skies Game Thread
---
no one is confirmed town
Re: Falling Skies Game Thread
---
nov has the most redundant defense in the world
Re: Falling Skies Game Thread
---
I think about things from my suspects point of view when scumhunting, that's all. I don't think it is terrible for me to want to be read the same way when it is an effective tool.

I am off anyway. I apologise if you feel like I damaged your game sXe.
Re: Falling Skies Game Thread
---
Hey hey, fitz and mclovin both posted at roughly the same time clover edited his posts, so they aren't confirmed. Also don't edit you posts like at all especially like that.
---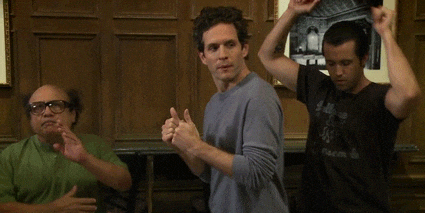 Ben Wyatt's Low Cal Calzone Zone
Join Date: Jun 2011
Location: Golfing with Stephen Hawking, he lied about his handicap. Didn't need a golf cart though, I just sat in his lap.
Posts: 5,891
Points: 464
Re: Falling Skies Game Thread
---
I can see Nov's thinking in how he orchestrated his play at the beginning, though I don't think the execution and thought matched the intention. Anyone who saw Clover's original post and Fitz' opening post where he spelled out the alignment to anyone with basic reading comprehension could deduce the name Mav had given town, and it now means the name has been alerted to everyone and thus reduces the success of a ploy in getting a scum member to mess up their claim. Of course this theory also only exists if we assume scum weren't told about the name of town in their PM/QT. So again its mere speculation and the handling and control of it wasn't met with as much thought as the apparent intention Nov had.

McLovin I'm asking nicely now but please try and refrain from engaging in irrational and pointless bickering this game. It amounts to no more than mere fluff and drivel and I've seen it happen in every game I've been apart of so far with Ziggler, Clover and Mav. Just the way you responded to Fitz telling you not to assume based on his play and doubting you could correctly read him just makes me want to say this here and now. It detracts from the game and just makes for inconsequential posts to read for anyone catching up.

If we're assuming scum weren't made aware of the town name, then Clover can be assumed to be town since he'd be foolish to try anything if he wasn't 100% sure. Fitz likewise would appear town but of course the problem with Nov's execution is that the name has been outed early and removes his ploy from having any chance of success. It does feel like an incredibly ambitious and foolish gambit to employ as scum though and maybe its just his style of play that makes me think such a tactic is unbecomming of him. But I'm not convinced he's scum based on what we have to go on. A bit ill-thought out? Yes. Obvious Scum? No.
Re: Falling Skies Game Thread
---
Also Nov being scum trying to out the town alignment is wrong because he already knew it through reading clover's obvious post
---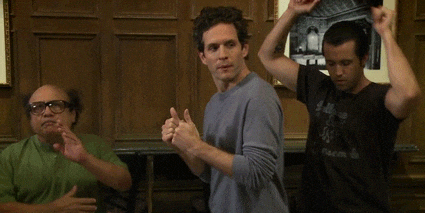 Re: Falling Skies Game Thread
---
Quote:
If I wanted a someone to reveal the town alignment I'd probably have gone down a different path instead of pretty much telling everyone to do the exact opposite.
You tried getting people to say the last letter of the town alignment and made sure it was the main topic of conversation in the knowledge that somebody would reveal it. Then you started going on about 'confirmed townies', naming three people and trying to imply that you yourself were also 'semi-confirmed' (your exact words I think).
This was after about 30 or 35 posts.
Get your votes on Nov, people. It's the only sane choice in an insane world.
---
Posting Rules

You may not post new threads

You may not post replies

You may not post attachments

You may not edit your posts

---

HTML code is Off

---