Re: CHUCK MAFIA GAME PLAY THREAD
---
Quote:
Getting desperate?
Not at all.
Annoyed, yes!
Quote:
How about this. Do you really think Fap would post wrong reads like that as scum? He never ever does it, not so obvious and so pushy anyway. Obviously he had a reason to believe Ziggler was full of shit, and that is his role. He then marked Fall as scum by association + his obvious scumminess too, and there were many others who thought the same.
Yeah, he might do that and then he checked out of the game. For fear of being wrong? Maybe.
Quote:
If you are saying that Fap's play was scummy than you are so far from the truth it is not funny, his play itself is evidence enough but here is some more.
Read back, I didn't find his overly agressive play this game to be town at all. Neither did others that flipped town.
Quote:
He caught scum from all 3 groups, calling for a vig to shoot rising who flipped red, and as Scrilla has revealed, red is the only color I can be.
Go back and read and you'll see I have been involved in lynching all colour of scum. I've not distanced myself from anyone, call it bussing, but I don't do that successfully as scum. (I guess not as town either).
Quote:
Oh, and did you know there is probably 8 or so townies left, giving me only about a 12% chance of being scum.
Well done!
Quote:
The fact you think I am scum has you looking more and more scum to me seeing as it is basically unfathomable that you would be able to come to this decision.
Yada, yada, yada.
Re: CHUCK MAFIA GAME PLAY THREAD
---
vote nov people come on
---
Re: CHUCK MAFIA GAME PLAY THREAD
---
Doesn't look like anything there that I actually need to rebut.
Re: CHUCK MAFIA GAME PLAY THREAD
---
vote cloverleaf

Don't see nov's role as a town role after all the town rb's have flipped but I don't see why faraday/nov would claim it just to get ziggler mislynched...
---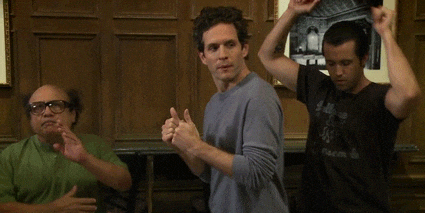 Re: CHUCK MAFIA GAME PLAY THREAD
---
This is bad.

Whoever it was pointing out how many mislynches we can "afford" is scummy.
Re: CHUCK MAFIA GAME PLAY THREAD
---
Is Chrisk a better option, Clover? Thoughts on him.
Re: CHUCK MAFIA GAME PLAY THREAD
---
Firstly TAZ.
He came in and focussed on someone saying "mate" in a post and they must be an englishman. Then went on to say that one of the top 'mafiosos' in the show is english.
This was his first 4 posts. Pretty useless.
Using it being his second game as an excuse. Don't buy it.
Calls IMPULSE scum for questioning why there are so many suspicions being cast about but no votes, which seemed like a fair assessment of the game to me.
Then there's this post, I dont even......
Quote:
Originally Posted by
oompaloompaTAZ
View Post
the first post he said was "english" why would u start with that? im just curious.. and i immediately thought of one of the main antagonist! so forgive me for trying figure out why he would say something like that outta no where, im just playing the game!i have every reason to be suspicious, i've watched the show, i know my shit, if anything you guys are worried i might be too knowledgeable and uncover someones ID... im playin the game boys, and i made a decision to vote someone because of it! wouldnt be surprised if u, Nov, and ziggler are all scum
Nov, you called him out on his smillies and if you read back I did the same.
HE'S BEEN SUPER ODD THROUGHOUT HIS POSTING.
Then this...
Quote:
Originally Posted by
oompaloompaTAZ
View Post
your voting a good guy..i dont mind getting killed and you not only looking dumb as fuck, but totally scummy
Aimed at an already lynched McQueen.
ChrisK is a competant mafia player. He plays elsewhere regularly. They have different rules there like you can't talk during night or dicuss what role you have AT ALL.
He's not contributed like he is capable of.
TBC
Re: CHUCK MAFIA GAME PLAY THREAD
---
I felt like chrisK's claim seemed genuine, plus I've thought clover has been scum for a while
---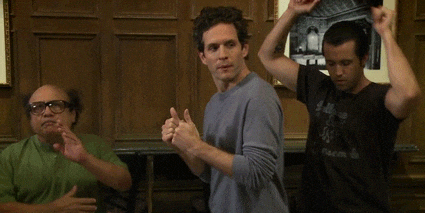 Re: CHUCK MAFIA GAME PLAY THREAD
---
Blah, I had a town read on you up to a few phases ago Clover, but your actions the last few days have really confused me.

Unvote

Want to hear from Chrisk.
Re: CHUCK MAFIA GAME PLAY THREAD
---
Quote:
For what it's worth, from the first day I'm suspicious of Phenom and Faraday (now Nov) - Phenom says something really awkward about hoping Faraday is Burbank aligned, then Faraday sorta calls him on it, they're both terribly polite to each other while trying to poke and prod the other players. Is there anything afterwards that clears either of those two?

Fuck me trying to catch up on 132 pages is tough work.
Quote:
On that note, I've not read a lot of my predecessor's posts. There's no illusion or lie to maintain so there's nothing I needed to study. I'm more or less a VT, with the immunity tagged on.
Quote:
So we're thinking there's 2 scum left?

sXe's defense of Pez seems suspect. We 100% sure of sXe?

vote Pez
All he has really done is throw his vote around during the mass claim scenario we played out.
I have a feeling we are both town now tbh.
Posting Rules

You may not post new threads

You may not post replies

You may not post attachments

You may not edit your posts

---

HTML code is Off

---