Re: CHUCK MAFIA GAME PLAY THREAD
---
Quote:
Mikey you've seemed sparse? Why not more opinions on stuff? Feels like you're holding back, a little.
Heh. Busy with some IRL shit. Additionally, in CL mafia, Shep and Magic basically called my town play as inherently scummy. So I'm switching it up. No fluff. No directionless scumhunting.
That kind of scumhunting lead to me lynching the town vig last game.
---
Dagger without a cloak
Join Date: Sep 2006
Location: Bury me with my guns on so when I reach the other side I can show him what it feels like to die
Posts: 17,393
Points: 31,871
Re: CHUCK MAFIA GAME PLAY THREAD
---
Quote:
Er. But not Day 1 when he was dayblocked? huh?
Do we know if the role was used on CHAMP day one or day two?
---
Re: CHUCK MAFIA GAME PLAY THREAD
---
Well he died night 1...
---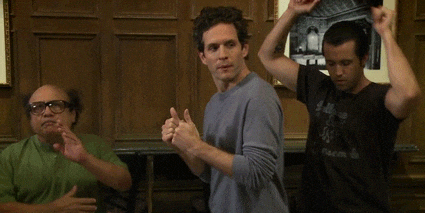 Re: CHUCK MAFIA GAME PLAY THREAD
---
@ McQueen
Yes, he claimed Miller on pg. 34 in his first post. I almost forgot that I wanted him to give his character and alignment.
Quote:
Christ, apologies guys and gals. Been away and thought this wasn't beginning until big's game ended. I'm away tomorrow evening till sunday afternoon as well for the 6 Nations, ideally would want to continue and not be replaced but if the game continues to match the current speed I'll be struggling to catch up and offer valuable thoughts with analysis, which doesn't do town any good and is just a lazy form of coasting.

I know Anark was joking with the fake miller claim, due to him even referencing the actual quote where he says it immediately after joking about hypothetically faking a miller claim in the future. That being said, I'm using my opening post to claim I am the Miller. I see TKOK claimed early last game as Miller and after reading up on the basic overview of the role, claiming early feels better since its unlikely I'll be able to not be replaced due to inactivity in which case not claiming now feels wasted.

Nov's play drew my suspicion. His reasoning to LC and others about pushing the doc wagon to try and get a read of players attacking and defending him was something I could understand, but as someone who tries to use all evidence presented before me and relying on logical reasoning I can't really understand pushing a vote if he doesn't believe doc to be scummy. I realise he said he wasn't saying doc wasn't scum, but it came off as a way for him to offer a generally acceptable defence to an action that on paper seems woefully unacceptable.

Not liking Taz's play in english anymore than I was when he was speaking portuguese. Very short posts with little anaylsis or in depth thoughts, made up with numerous 'lols' as LC pointed out. Didn't like the quote where he talked about resisting a vote until it was conclusive in his mind before then voting Nov in the next sentence and not taking the time to truly elaborate and offer any thoughts that the people pushing the Nov wagon hadn't already shared. Feels like he ducks, dismisses and generally won't commit to a tit-for-tat exchange with a player and will generally post condensed and sparse thoughts even in countering a strong argument against him.

Doc's post didn't strike me as overly worthy of a wagon, then again it seems a lot of players with more experience where basing their reasoning off of his general play and history which is something I can't relate to having only played one game with him. IMPULSE makes a well reasoned point that for all the length in the post the actual detail wasn't nearly as close, though on Day 1 I suppose its hard to get greater reads on people that can translate into layered posts.

Skyfall talking about not reading anark's posts even if it did feel like a blatant joke was still dire play on his part. Not really a fan of how he and McLovin try to interject such humour into posts. Never feels like they're making a great analysis or reason when rather childish humour is found in amongst their reasoning, just lessens their credibility and commitment to their statement compared to someone like Faraday who even off first read seems to know how to separate humour from his actual reasoning.

Faraday seems to be a very assured and knowledgeable player based off my initial read. Enjoyed his aggressive and active stance that is clearly contributing and engaging in discussion which can allow others to draw upon potential reads and see how other players react to his discussion with them. I am getting a vibe I got off of magic and CP in the Champions League mafia that their experience and style of posting is making it difficult to get a convincing read on them. I have Faraday as town for now just because of his strong analysis, reasoning and overall activity but I can't pretend the possibility of his experience allowing him to be completely fooling me isn't there, even if at this stage I'm relying on my read that says he's town.

Kenny's fluff is a concern as he was posting similar to the quotes Mav pulled up in the champions league mafia game: a mix of fluff, humour, irrelevant chit chat amongst other players etc. Not really had a reason to think he was town right now, which means I'm inclined to vote him in order to get a claim/give him a reason to come back at our doubts with some substance that I can try and get a more coherent reading off of.

vote Kenny
---
Re: CHUCK MAFIA GAME PLAY THREAD
---
Quote:
Why should CHAMP claim?
Excellent Question.
Quote:
I have no idea? Where did he confirm you as town? (Don't remember it, but assuming you mean where he had a town read on you?) It's just weird no one was shot day 1.


Scum group w/ a rolecop + daykill is possible. it's kind of a weird kill b/c bigman wasn't caught up? Maybe someone afraid (he wasn't scummy or anything either, just kind of null/town).
His last post:
Quote:
ugh, only read like half the thread so far and skimmed the end of day.

CHAMP is town, pretty much sure about that although I don't get what is up with the gif's he doing in every post (if he's still doing it) @Faraday do you still think CHAMP is scum?



not really. it was pretty obvious he knew town didn't have flavour since he didn't post any. It's not like he hasn't played before, he knows you're supposed to post flavour when you claim. idk why but this stuck out at me. felt like you were trying to act as if you would've caught obby out when you really wouldn't have
Yes, it was a read, not confirmation, sorry.
---


2015 GFX Poster of the Year
2014 Winner of Best Signature & 2014 GFX Poster of the Year
2013 Winner of Best Signature & 2013 GFX Poster of the Year
2012 Winner of Seabs' Heart & 2012 GFX Poster of the Year


Re: CHUCK MAFIA GAME PLAY THREAD
---
Oh, btw, umad Titania.
---
Dagger without a cloak
Join Date: Sep 2006
Location: Bury me with my guns on so when I reach the other side I can show him what it feels like to die
Posts: 17,393
Points: 31,871
Re: CHUCK MAFIA GAME PLAY THREAD
---
Quote:
Well he died night 1...
I wonder if we are allowed to ask him for specifics on that since he replaced back in.
---
Re: CHUCK MAFIA GAME PLAY THREAD
---
Huh. Dislike "Claim I am the miller", in that woolcock post. He was late enough to avoid a cc, too. Meh.
Moron
Join Date: Apr 2011
Location: US
Posts: 10,995
Points: 0
Re: CHUCK MAFIA GAME PLAY THREAD
---
day 1. I specifically PM'd Lawls about the deadline becuase I was confused; he said get it in before day ends and it will bloack that player's day role, nothing about night role.

@Faraday, smart scum might have taken advantage knowing I would say who I blocked in hopes of them getting lynched, and killed Big to give us a pickle to solve.
Re: CHUCK MAFIA GAME PLAY THREAD
---
Quote:
yeah, that image slip catch caught by IMP is bad looking. Since that's the only think I find suspicious I want to wait for his info.

also, I should claim as it will be obvious soon:
Dianne Beckman, burbank
double voter

no flavor though
Um, IMP didn't do that shit. I did. And it worked. He's scum, get with it.
---
.

Zap your thirst with Nuka-Cola!
Posting Rules

You may not post new threads

You may not post replies

You may not post attachments

You may not edit your posts

---

HTML code is Off

---