Re: Champions League Mafia - Game Thread
---
BATE Borisov are champions of their domestic league.

The "Ah, this could make sense" makes it sound like you had just discovered it
---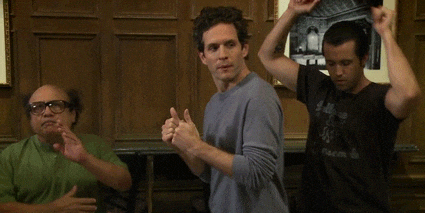 Re: Champions League Mafia - Game Thread
---
A quick rundown of CHAMPviaDQ's activity before Magic subbed in for him:
Voted for McLovin early doors for no reason at all. Then switched his vote to Nov, for no real reason at all, then unvoted when Nov called him out on it.
He then went for CamillePunk, accusing him of being a jester but with no real substance to it. Backed off that as soon as CP engaged him.
Defended Oomploompa Taz, casting doubt on suggestions Taz was being coached in his PR.
Went after Pez big time while defending Lawls.
Returns to calling CP the jester, followed by several posts of tomfoolery.
Compliments the lynch on Kenny (after it) even though he went absolutely nowhere near it while it was happening.
Goes through a period of translating Oompaloompa's posts, which happen to be the ones where he explains that he didn't claim to be Ronaldo, despite the Messi comments making it pretty clear who he was soft-claiming.
When I notice him being active, I address Champ directly and request his reads for the remaining players in the game. He says he might give them when he has a better idea. Here:
Quote:
I might do, you know, when I have a better idea of it myself that is.
His very next post is asking to be subbed out. Subs out the second I turn my attention on him and ask him to do something useful. Hmm.
Quote:
BATE Borisov are champions of their domestic league.

The "Ah, this could make sense" makes it sound like you had just discovered it
Day 1 banter, dude. I wasn't giving anything away while contributing.
---
Re: Champions League Mafia - Game Thread
---
magic was going to assault him w/ a case while he was sleep. he would haven't been on to respond in a timely manner.
Re: Champions League Mafia - Game Thread
---
Magic then subs in and completely ignores a serious issue between Pez and Titania and goes after Shep, almost as if he has prior knowledge of Shep's scumminess.
Quote:
i know y shep is scum but im too fucked to explain y right now. but he is scum. it has to do with him getting the mcloving read wrong, that is a read that townshep gets right 100% all of the time. i know this for a fact, he has never read a new player wrong before because he knows that general ignorance usually means that they're town, not scum, but he went for the latter this time.

wait, is it night? some fuck better not kill me again.
Shep apparently got one read wrong in early game, same as many players did because McLovin was acting pretty strange and it was only when he claimed (yes, he claimed, such was the suspicion on him) that people backed off him, and that means Magic KNOWS Shep is scum.
Magic KNEW Shep was scum alright. How his team found out I don't know, but Magic seized that opportunity to make himself look town and is now trying to steamroll through a lynch on a town role which is going to become more and more powerful as the game wears on, and will also likely expose the scum killer.
Magic doesn't want the scum killer caught because then he won't be able to influence a kill.
---
Re: Champions League Mafia - Game Thread
---
arguing w/ this anark in christmas mafia would have fun, even if it destroyed my christmas miracle.
Re: Champions League Mafia - Game Thread
---
one idea that explains magic sense of urgency in getting me lynched is that red can't block me and purple no longer have blocker so he wants me lynched b/c he rather not kill me.

mafia killing or blocking me justifies all my actions as they would act exactly how i predicted. he also thinks i spent a long time planning my day actions when it only took thirty seconds.

the last time i gave my mafia my full attention and dedicated more than five minutes to it was when i decided to end anark for screwing me out of usurping.
Re: Champions League Mafia - Game Thread
---
Quote:
As are you, Dan.

I can also confirm (I think) that there is a scum busdriver (as the town BD was Pez).

ZigglerMark is also the Friendly Neighbour for sure, though I only found that out by copping Pez.
im glad im confirmed, but how did you get that info by copping pez? :bosh
---
Avatar Mafia: Town Savior
2012 Technology Section Poster of the Year
Heroes of Newerth Mafia: Flawless Victory (MVP)
Re: Champions League Mafia - Game Thread
---
I believe you're the role cop, just not that you're necessarily scum. One scum group had a tracker, the other with a role cop is no stretch.
However...
Quote:
Not if people have been reading my posts about you. No more point being subtle anymore.

Imp IS the forensic investigator.
That is interesting. Can't say I've seen a scum forensic investigator and it doesn't sound too practical.
What makes you say there's a scum busdriver? Did you get someone else back as a busdriver?
Re: Champions League Mafia - Game Thread
---
one of his results were swapped. maybe a redirector or bs.

i'll let it go on b/c this benefits me. town hating b/c i played chess on these checkers loving kids. i still failed, i could have talked myself out of the lynch w/o blowing my plan.

but me not knowing nov was the only person i could have faked on night one doomed. i thought mikey was an option. i should pay more attention to games.
Re: Champions League Mafia - Game Thread
---
Quote:
Originally Posted by
dan the marino
View Post
What makes you say there's a scum busdriver? Did you get someone else back as a busdriver?
Nope, have not received a busdriver role.
But I think I know there is one because I know your role, Dan, like I said before, but it wasn't you I actually wanted to cop.
That was, guess who, that's right, Magic.
How did I rolecop you when I PMd Big Man with Magic's name if there is not a another busdriver?
---
Posting Rules

You may not post new threads

You may not post replies

You may not post attachments

You may not edit your posts

---

HTML code is Off

---