Moron
Join Date: May 2007
Location: Australia
Posts: 19,406
Points: 4,457
Re: Mafia Awards 2012.
---
i've been scum/non town 8 times recently, won like 6 of them. Best performance is clearly winning as sk in Wildlife mafia. I was under pressure from day 2 or something stupid like that
Moron
Join Date: May 2007
Location: Australia
Posts: 19,406
Points: 4,457
Re: Mafia Awards 2012.
---
Best Overall Player - Shepard, Faraday, CP
Best Town Player - Shepard, Faraday
Best Scum Player - Magic, CP, myself (if i can't nominate myself then IMP)
Best Inidivual Performance in a Game - Myself in Wildlife II
Ethan619 award for Worst Individual Performance in a Game - sXe in stoner mafia
The Hiplop award for Best Host - HOL
The Breakfast Cereal award for Best Game - Wildlife, AGOT
The BkB Hulk award for Worst Host - BkB Hulk
The Mike J Cab00se award for Worst Game - Striker's transformers game
The Magic award for Most Dedicated - Magic
Biggest Sheep - Doddsy
The Lawls award for future of mafia (best new player, had to have started after last years Christmas Mafia)- docblue, bigman
The sXe Maverick award for Worst Fake Claim - sXe
The DREAM TEAM award for Best Scum Group - AGOT, Stoners, and WF Mafia
The Alcoholic award for Most Underrated Player - Tat, Roy, big man
The IMPULSE Award for Biggest Troll - IMPULSE
The Faraday award for Mr. Activity - Magic
Best Manipulator - Myself, Faraday, CP
The RKO290 award for Biggest lurker - TKOK
The Postage award for Most Overrated - HOL
Biggest Tunneler - sXe
Re: Mafia Awards 2012.
---
Actually does LOTR count? That should defiantly win worst host
---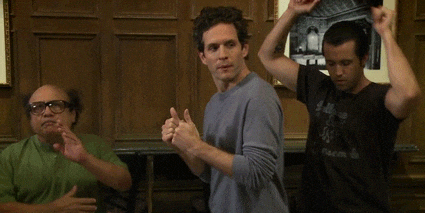 Re: Mafia Awards 2012.
---
TV Mafia (Rush/Kenny)- town
Batman Mafia (Pezley)-town
Gossip Girl Mafia (sXe)-scum
Countries of the World Mafia (Alcoholic)-town
Breaking Bad Mafia (Lawls)-town?
Metal Gear Solid Mafia (Shepard)-town
Fifa 12 Mafia (SL)-SK(CP)
Game of Thrones Mafia (Faraday)-Scum
Marvel Movie Mafia (Pezley)-town
Simpsons Mafia (RIP BULK)-LOL
Wild West Mafia (CP)- Town
Dragonball Z Mafia (Magic)- SK(HOL)
Death Note Mafia (HoL)-Town
Bourne Mafia (big_man)-Scum
Stoner Mafia (Roy)-Scum
Movie Villain (sXe)-didn't finish
The Wire (Postage)- Indy or something(IMP)
Justified (CamillePunk)- town.
Misfits (FlashFlood)- town
WWE Jobbers (dan marino)- scum
80's Action Movies (TKOK)-scum
Hunger Games (Prons)-scum
Kenshin Mafia (Pez)- scum
Cartoon Network (Doc)-SK(leeroy)
Transformers (Striker)-didn't finish
WF Mafia: The Escape (Rush)-town
Public Enemies (LC)-this was a mini shep
Super Wildlife II (HoL)-SK(Rush)
Samurai Jack (KAEPERNICK)-scum
Clash of Kings (Faraday)-town
Sopranos (Scrilla)-cult
Dynasty Warriors (CP)-scum
Seinfeld (Kenny)-didn't finish
Jigsaw (Skyfall)-town
Avatar (TKOK)-town
Twilight (Titania)-town
Fallout New Vegas (Pez/DocBlue)-scum
WF Mafia (Magic)-scum
NFL Mafia (Mikey Damage)-scum
I was also scum in justified. We were on our way to winning that game too until scrilla fucked over our team somehow. it was pretty gay. I recall town doing nothing while scum killed each other.
and tbf to everyone, people haven't gotten better at being scum, it just seems like people are a lot worse at scumhunting/being town with the way this year started going.
Town won 15/34 games. yeah, I'm pretty much spot on that. that is really, really bad.
---
---
Last edited by Invictus; 12-20-2012 at

08:27 PM

.
Re: Mafia Awards 2012.
---
no one cares magic
---
Re: Mafia Awards 2012.
---
im just looking back on the year, CP. dont be mad.
mod given fake claims probably has a lot to do with it tbh, as mafias didn't have that before, but no reason for town to lose more than 50% of the games.
---
Re: Mafia Awards 2012.
---
Quote:
Public Enemies (LC)-this was a mini shep
thx. I didn't realise till reading through that I missed a solid chunk of this year. I remember games being the exact opposite when i first started playing and town being on a huge win streak for ages.
---
Re: Mafia Awards 2012.
---
I just remembered breaking bad had STUFF with a terrible fake pr which made no sense and then sXe went and claimed the same character STUFF was. Yet nobody realised that they'd have the same fake claims and STUFF coasted till endgame. Also I was terrible in endgame there, like every time ive made it that far except batman




STOCKING STUFFER
---
Re: Mafia Awards 2012.
---
it would be shocking if you didn't best town player, shep, considering you're being nominated as best overall player even though you don't have a scum game.
---
Re: Mafia Awards 2012.
---
People are clearly remembering my inspiration performance in Jobbers which is still talked about to this day.



Mainly by me but it still counts.


Also re-reading death note since it's probably the sections peak. It's fun, im currently hiding behind faradays dead reads.
---
Posting Rules

You may not post new threads

You may not post replies

You may not post attachments

You may not edit your posts

---

HTML code is Off

---