Re: Mafia Awards 2012.
---
Quote:
Originally Posted by
Seven Sheps a-swimming
View Post
I should make a best quicktopic award and give it to myself for tv mafia where i spent like 70 posts as sk talking to myself. That and batman is my peak but half of you never saw it
If you want to write in an award (worst player for example) if it gets enough nominees ill include it. Idgaf
was that in tv mafia?
---
Re: Mafia Awards 2012.
---
Quote:
What was so great about breakfast mafia.
enthusiastic players and a visionary host. ;D
Re: Mafia Awards 2012.
---
Finally getting love for biggest tunneler
Fuck you Dan and Magic
---
Re: Mafia Awards 2012.
---
Quote:
Biggest Sheep - 90% of the section
Looking at the awards last year the sheep % seems to be down

---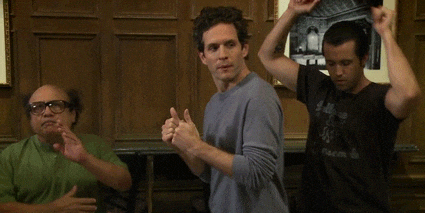 Re: Mafia Awards 2012.
---
Best Overall Player HoL
Best Town Player DocBlue
Best Scum Player Magic
Best Inidivual Performance in a Game That damn SK in WW mafia
Ethan619 award for Worst Individual Performance in a Game CP Kenshin Mafia
The Hiplop award for Best Host Dan Manino
The Breakfast Cereal award for Best Game Rurrouni Kenshin
:
Best Mini Game Roy's(I think) No Theme Game
The BkB Hulk award for Worst Host Hiplop
The Mike J Cab00se award for Worst Game Samurai Jack
The Magic award for Most Dedicated DocBlue
The AussieFan award for Best 'Bannee' Not Jupes
Biggest Sheep LC
The Lawls award for future of mafia (best new player, had to have started after last years Christmas Mafia) DocBlue
Most Improved Player(has to be someone that started playing before 2012) Titania
The DREAM TEAM award for Best Scum Group Stax, Impulse, TKOK!
The Alcoholic award for Most Underrated Player Impulse
The IMPULSE Award for Biggest Troll NOT JUPES
The Faraday award for Mr. Activity Magic
Greatest Role Nexus
Best Role Usage in a Game The sensor in Kenshin mafia
Worst Role Usage in a Game Me Anark(I think) as Vig in Samurai Jack
Best Manipulator LC
Best Post Restriction DA BEARS
The RKO290 award for Biggest lurker TKOK! as scum
The Postage award for Most Overrated Magic
Biggest Tunneler Roy
Best info faker NOT JUPES
---
Re: Mafia Awards 2012.
---
That sensor in Kenshin was hilarious. He caught like all of the scum after the first lynch. It was a clusterfuck but a fun clusterfuck.
Re: Mafia Awards 2012.
---
I didn't play poorly in Kenshin. I was right on a few town and scum reads. Not my fault you were confirmed by multiple roles.
---
Re: Mafia Awards 2012.
---
All of the scum except stax
---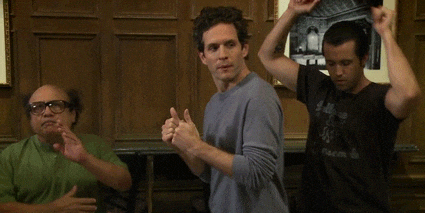 Re: Mafia Awards 2012.
---
Actually questioned Stax a few times in the QT but everyone was suspicious of me all game so it's not like I could have pushed a lynch on him anyway, especially considering he was lie detector confirmed.
---
Re: Mafia Awards 2012.
---
The detector role was wrong though, one of the godfathers was going to get confirmed via it because they were both on the wagon, but there was only one less scum on the wagon given when it should have been two, Dan would have been confirmed if I hadn't won.

And let me stroke my own ego CP, I'll never win a game again :mcgee1
---
Posting Rules

You may not post new threads

You may not post replies

You may not post attachments

You may not edit your posts

---

HTML code is Off

---