Re: WF MAFIA (Day 5)
---
Fruit did nothing besides confirm you were giving out fruit.
---
Re: WF MAFIA (Day 5)
---
Quote:
Pretty BOSS mafia team. Doc, Faraday, IMP, LC, Cloverleaf, Revolver and myself.
wow...thats just about every person I thought was scum after i died. I knew dying for Evo wouldnt be productive b/c he'd get nailed the night after he came back.
good game I suppose
---
Avatar Mafia: Town Savior
2012 Technology Section Poster of the Year
Heroes of Newerth Mafia: Flawless Victory (MVP)
Re: WF MAFIA (Day 5)
---
Had Imp after day 1, stopped paying attention after day 2 though I think
---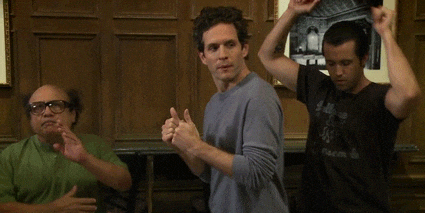 Re: WF MAFIA (Day 5)
---
why do people let me do nothing, fluff with half coherency, dodge a portion of the game, and let me attempt to swoop in to win at the end?

i don't have to do anything and if i get teamed w/ half decent people they can't lose. i know some of my mafia members didn't approve of how i handled this game but i'm extremely comfortable w/ this style of play and i wanted to show magic i could get away w/ it in his game.
Moron
Join Date: Apr 2011
Location: US
Posts: 10,995
Points: 0
Re: WF MAFIA (Day 5)
---
I think the people who were scum would not have let you do nothing if they were town.
Re: WF MAFIA (Day 5)
---
I had a feeling Doc and Rush were scum, but Faraday and Impulse were completely town in my book.

Good game, shame I was killed by Evo since Rush made me look scum lol.
---
Fan of Daniel Bryan,Seth Rollins,Kenny Omega,Dean Ambrose,Brock Lesnar,Antonio Cesaro,Randy Orton, Kazuchika Okada,Shinsuke Nakamura,Tetsuya Naito,and Minoru Suzuki
CREDIT TO "Tenacious.C. "
Winning World titles, Custom Made Clothes
Join Date: Jan 2008
Location: chatbox
Favourite(s): I
Posts: 15,429
Points: 371
Re: WF MAFIA (Day 5)
---
taking full credit for this victory
---

#BELLA&HOOPLA
Re: WF MAFIA (Day 5)
---
Well scum could have used 1 less member, I think. That'd have made things fairer. We probably might have won anyway but eh.
Tag Teaming With James Ellsworth
Join Date: Jul 2011
Location: The REAL St James Park
Posts: 1,341
Points: 8,609
Re: WF MAFIA (Day 5)
---
Shit man look at all these people that caught us. I take it we lost then?
Clover hush now, me voting you wasn't the reason you got killed by the SK.
In all seriousness it's not much of a win, we were kinda OP (in numbers, roles and personnel) and anyone that could have been a threat to us was either scum, hosting or we killed. Evo, Mikey and Big were fairly decent from memory. That said I had a lot of fun. Nice to know I can still be that active and not get caught as scum.
---
Blue Is Still The Colour
Posting Rules

You may not post new threads

You may not post replies

You may not post attachments

You may not edit your posts

---

HTML code is Off

---