Re: Hydra Mafia Game Thread.
---
Clay Davis - 1-shot vanilla cop - mikey/tkok
Artemis - goon - shep/dan
SEXY AND I KNOW IT - Goon -titania/lawls

2 Chainz - 1-shot Goon Cop - roy/christo
CRASH BANDICOOT - 2-shot Vig - pez/big man
Billy the Kid - Jailer - striker/cloverleaf
Gangnam Style - 1-shot Commuter - IMP/HOL
Kalouda - VT - RUSH/Kaepernick
Vulcan Raven - Vanilla Townie - Doc/Fluffy
House Martell - VT - CP/MDP
Michonne - VT - McQueen/Sterling
Wesson - VT - King Kenny/Sheamus
Dalek - VT - Ziggler/Fitz

Sxe/Paco/MetalX all replaced people in the game, iirc. Lord Kratos too. So as you can see even with replacements. Sxe replaced Sheamus, Kratos replaced fluffy. Pez got replaced by X maybe? Paco replaced McQueen I think.
Re: Hydra Mafia Game Thread.
---
You could make the argument that maybe I should have added more PR's but I thought the fact there was 2 players per slot would make even a vt fun to most people.

KALOUDA and Fitz/Ziggler were the best hydras. Worked well together as did Artemis, actually. The problem was town lynched one strong player via faked info b/c either MDP or CP? thought it was a good idea.

Some seriously baffling play here. Mafia couldn't lose given the activity.
Re: Hydra Mafia Game Thread.
---
I knew TKOK wouldn't post as scum. Yet, he managed to do something scummy that made me try to backtrack it.

However, fucks were not given and I pretty much went scummy. I also get a smirk when I'm called awful town while scum aligned. Um, no shit.
---
Re: Hydra Mafia Game Thread.
---
wait why were cp and sterling in the host thread calling the game a waste when they were doing fuck all to contribute

surprised cp would FAKE info too
---
Re: Hydra Mafia Game Thread.
---
look at all those VTs....thats essentially 10 people playing as VT. No wonder no one wanted to be active. It shouldnt stop people from being active, but most people seem to not give a fuck unless they have a role. Which is annoying, b/c the game isnt all about roles imo.
---
Avatar Mafia: Town Savior
2012 Technology Section Poster of the Year
Heroes of Newerth Mafia: Flawless Victory (MVP)
Re: Hydra Mafia Game Thread.
---
Our account was hacked we didn't fake info.
---
Re: Hydra Mafia Game Thread.
---
CP can't play when he can't read LC...
---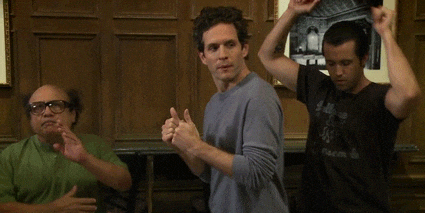 Re: Hydra Mafia Game Thread.
---
The concept was great it's just a shame that there was so much inactivity and townies were faking info. left and right. I would have probably given up towards the middle of this game if I were town simply out of frustration due to the inactivity. People shouldn't sign up for games if it's only because they want a power role.
---
Re: Hydra Mafia Game Thread.
---
This is why I don't plan to play minis anymore. It's not that the concepts aren't fun(well some aren't) it's that there activity is so poor that it just isn't worth it. I always feel like I have to tell me to vote ifor lynches otherwise we'll end up with a no lynch and because of the lack of posting it usually ends up a bad lynch anyways. It's just too much to deal with it and not worth it.
---
Posting Rules

You may not post new threads

You may not post replies

You may not post attachments

You may not edit your posts

---

HTML code is Off

---