Re: Twilight Saga Mafia Gameplay Thread
---
I was pleased with my 'role' as I felt kinda invincible and thus didn't panic into death, in spite of obstacles presented by Faraday, Doc, and IMP.
Look forward to your next game, Titania
Hunter of Invisible Game
Join Date: Jul 2006
Location: highway jammed with broken heroes on a last chance power drive
Posts: 37,904
Points: 15,751
Re: Twilight Saga Mafia Gameplay Thread
---
Wait roles weren't random and I wasn't a fucking serial killer?

FUCKING BULLSHIT.
---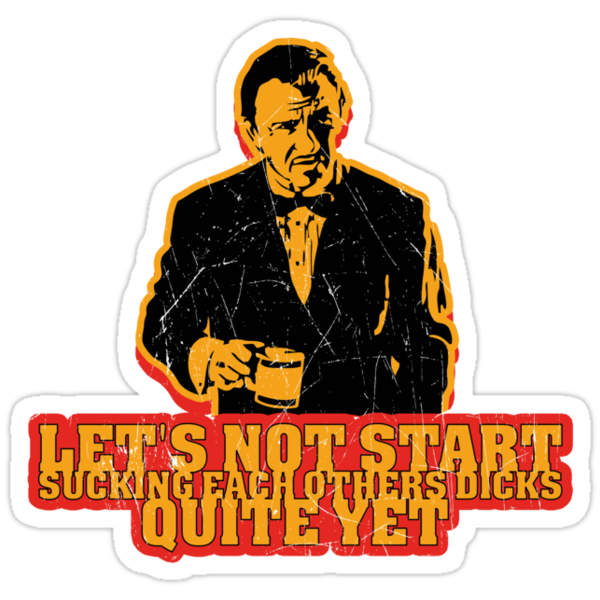 Re: Twilight Saga Mafia Gameplay Thread
---
I got to be SK masons with Magic. TWILIGHT HATERS.
---
.

Zap your thirst with Nuka-Cola!
Re: Twilight Saga Mafia Gameplay Thread
---
You need to host more Titania, that was a pretty awesome game.

Caught 3 scum in 3 days, no big deal.
---
Re: Twilight Saga Mafia Gameplay Thread
---
The "Unlynchable Bomb," my creation!
: When I was thinking of roles it just came to me. I thought I've never seen that role before, so why not? Then I learned from RUSH in the dead QT why that role wasn't a good idea. sXe often gets mislynched so I gave him that role. That's another thing. He was one of the few people the Volturi hadn't rolecopped. If they had then they could have had Town waste a couple of day phases on him.
Impulse was a modified BP PGO. In order to kill him without losing a member either mafia needed to BG the player with the Strongman Kill. The SK's could have taken him out too. Town had two BP players in Impulse and Doc and they had a Nexus. So I gave each non-town faction a Strongman Kill, which were meant for the two BP's but CP was role revealed before the Volturi could even use their SM, the Rebels used it on you and the SKs used their SM on Sterling when LC protected him. In hindsight I really should have given the Strongman Kills to the Godfather and Godmother because I just realized by the way I had it set up, they needed both their BG and player with the SM Kill to be alive in order to take Imp out.
You were really lucky that on Night 2 Roy chose not to use his role so the Volturi redirecting him to you had no effect. If you had been role revealed then the red group would have had an extra kill each night until MDP died or you stopped shooting. They redirected players twice to you which didn't make a difference but doing it the opposite would have been another way they'd pick up on your role.
There was a lot of solid role usage by Town. You, Sterling, Pumbaa, and TKOK all used your roles effectively to either kill/catch scum or bring back a strong Townie in Faraday. You two arguing at the end was funny, btw.
You and Imp. I should have written in the endgame writeup that you both were going out for drinks after a long battle.
---
Re: Twilight Saga Mafia Gameplay Thread
---
What is the Ascetic townie? I thought Big_Man was town
---
Tag Teaming With James Ellsworth
Join Date: Jul 2011
Location: The REAL St James Park
Posts: 1,346
Points: 8,834
Re: Twilight Saga Mafia Gameplay Thread
---
Basically immune to all roles except for kills
---
Blue Is Still The Colour
Posting Rules

You may not post new threads

You may not post replies

You may not post attachments

You may not edit your posts

---

HTML code is Off

---